No Charter School Likely to Open in KY Until at Least 2019, as Lawmakers Spar Over Funding, Regulations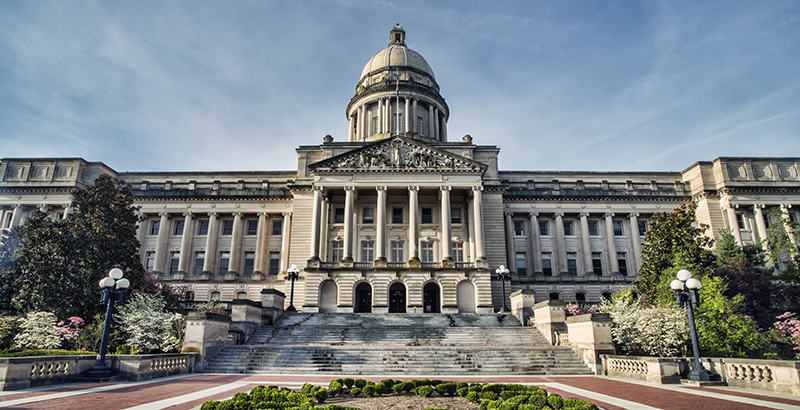 The difficulties of opening charter schools — and creating strong charter legislation — are showing in Kentucky.
The state joined 44 others and Washington, D.C., in March 2017 when lawmakers passed legislation authorizing charter schools. But no charter school calls Kentucky home yet, and it is unlikely one will open until at least 2019.
Legislators still need to nail down a permanent funding stream for the schools, and the education department has to finalize some other regulations, according to the Louisville Courier-Journal.
Further complicating the picture, a group of Democratic lawmakers filed a bill to repeal the law authorizing charters. The repeal is unlikely to pass because Kentucky's legislative branch is controlled by Republicans — the same majority of lawmakers who passed the bill, with support from Republican Gov. Matt Bevin — but the challenge exposes the continuing ideological divide over this issue.
Kentuckians expected to see charter schools opening their doors for the 2018–19 school year, but some observers now say that is unlikely.
Rep. Phil Moffett, a Republican from Louisville, told The 74 that he expects it will be at least two years before any charter schools open in Kentucky. Moffett, who supports charters and other school choice efforts, said it will be difficult for charter operators to open schools in the short term because the law is "poorly constructed."
One of the problems, he said, is that in most of the state, the only charter authorizers are local school districts. The exceptions are the cities of Louisville and Lexington, where the mayors can act as additional authorizers, a move Moffett initiated.
"It's unrealistic to think [districts are] going to be open-minded and have open arms to charter schools," which they view as competition, Moffett said. There is a path for operators to appeal to the state department of education if they are denied at the local level, but that will create "an even longer bureaucratic process," he said.
State Rep. John Carney, who chairs the education committee and led the effort to pass the charter school legislation last year, told the Courier-Journal in January that he is not sure the funding will be finalized within this legislative session, which concludes April 13.
"I think given the budget situation and just the culture in Frankfort right now, I think everything could be on hold," he told the paper. "I don't think anything is a surefire pass this session at this point."
Meanwhile, Rep. Attica Scott is spearheading the Democratic counter-effort. She introduced the repeal bill, and was vocal about her opposition to charters last year.
Scott told The 74 that "a ton of educators, teachers, principals, school board members, superintendents" contacted her and other legislators before and after the original bill was passed to express concerns about introducing charters. In what Scott called an "unintended consequence" of the legislation, 40 educators have filed to run for state office in Kentucky this year, mostly as Democrats. The state is also dealing with a pension crisis and severe budget cuts this year, which may have also spurred some educators to run.
Scott told The 74 she is worried that charter schools will use discriminatory admissions processes, but the bill that authorized the schools specifies that schools should base admission on randomized lotteries.
A recent report by the National Alliance for Public Charter Schools, a charter advocacy group, ranked Kentucky's charter school law No. 10 in the nation — even though no schools have been able to take advantage of it yet. The law is strong because it does not cap charter growth, provides for both accountability and flexibility, and takes lessons from strong charter laws across the country, said Todd Ziebarth, vice president of state advocacy and support at the National Alliance for Public Charter Schools. (Ziebarth was involved in authoring both the rankings report and Kentucky's law.)
The law is written to prioritize establishing schools that would serve Kentucky's neediest students, not exclude them, Ziebarth said.
The repeal bill is "unfortunate for a number of reasons," he said, but he does not expect that it will get a hearing in committee. It's a "political move at best," he added.
Disclosure: The Eli and Edythe Broad Foundation, Bill & Melinda Gates Foundation, Doris & Donald Fisher Fund, Walton Family Foundation, and the William E. Simon Foundation support both The 74 and the National Alliance for Public Charter Schools.
Get stories like these delivered straight to your inbox. Sign up for The 74 Newsletter