Security Chief Says Enduring 'Fascination' With Columbine Shooting Has Long Been School District's Top Security Concern, As Infatuated Woman Behind 'Credible' Threat Found Dead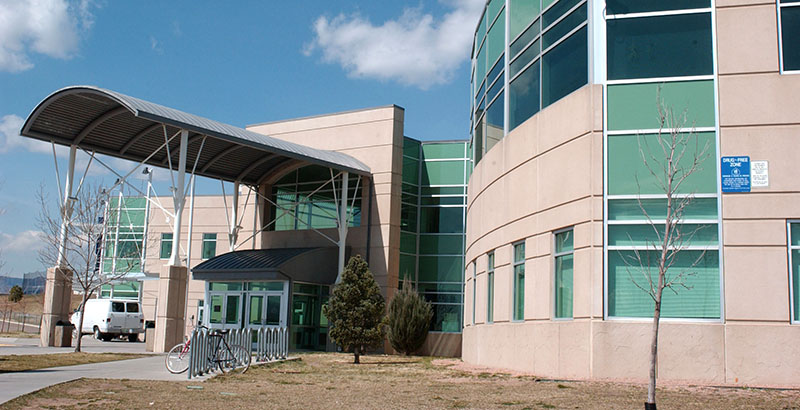 Updated
An 18-year-old woman "infatuated" with the Columbine High School shooting who led Denver-area schools to close after she made a "credible" but unspecific threat was found dead Wednesday morning.
Federal and local law enforcement officials found the woman dead Wednesday morning from what appears to be a self-inflicted gunshot wound, Dean Phillips, special agent in charge at the Federal Bureau of Investigation's Denver office, said in a press conference.
The situation comes just days before the 20th anniversary of a mass school shooting at Columbine. On April 20, 1999, two student gunmen opened fire at the school, killing 13 people before taking their own lives. The gunmen who conducted the massacre, perhaps the most widely known mass school shooting in American history, have developed a cult following online. Scores of mass shooters have cited the Columbine killers as motivation.
In a recent interview at the Columbine campus, Jefferson County Schools' head security official said people who visit the campus have long been the district's biggest security concern.
"The primary issue for us is really the fascination with the 1999 tragedy," John McDonald, the district school safety chief, told The 74. "That's something we deal with in large numbers. People from around the world feel connected to the events, to the tragedy."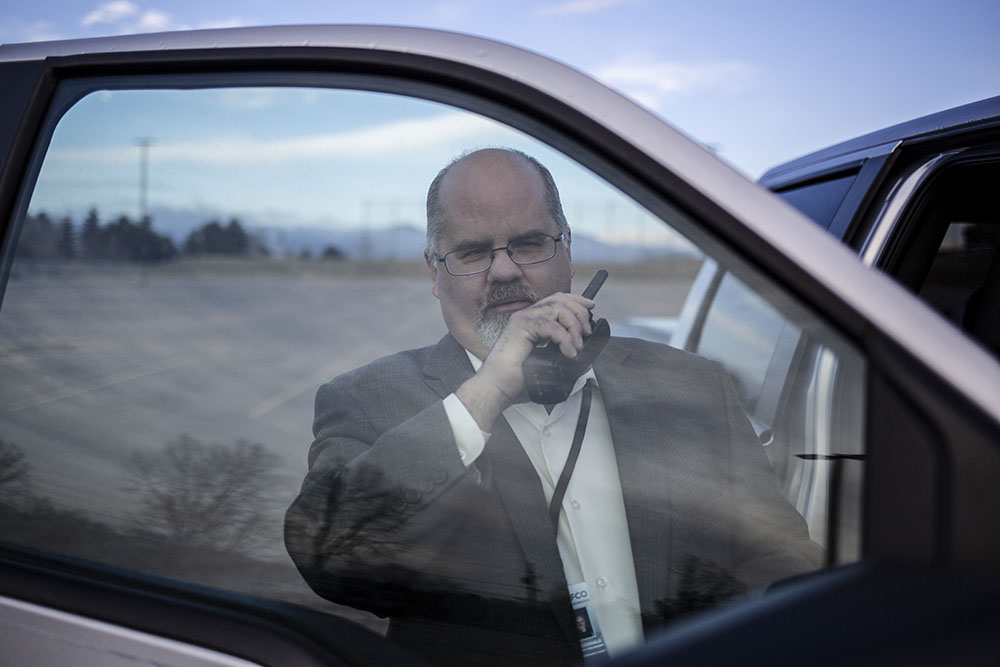 While the district is used to receiving threats against Columbine, "this one felt different, it was different, and it certainly had our attention," McDonald said on Wednesday. "To close an entire metro area is not an easy decision, but at the end of the day, it's the right decision, the best decision, to protect all of our kids."
Police say the woman, Sol Pais, was considered "armed and dangerous." The threat didn't target any one specific school, Phillips said. Pais, a high school student Florida, flew from Miami to Denver on Monday. That evening, her parents reported her missing to local police, according to the Miami Herald. Phillips said reports of unusual behavior concerned officials at the FBI's office in Miami, who passed on information to the team in Denver Tuesday morning. Phillips said Pais made troubling comments that indicated an infatuation with the Columbine shooting and that she recognized the 20th anniversary was approaching. She also purchased one-way airline tickets to Denver for three consecutive days, Phillips said. Once she arrived in Colorado, Pais purchased a pump-action shotgun and ammunition, an official with the Federal Bureau of Investigation told reporters.
Authorities found Pais dead Wednesday morning near the base of Mount Evans.
To his knowledge, McDonald said, Pais never made it onto Columbine property. Jeff Shrader, the Jefferson County sheriff, said it doesn't appear Pais had any assistance or friends in Colorado, "just a fascination with the Columbine area and the horrendous crime that went on there 20 years ago." Federal authorities are currently combing through her social media accounts to identify any potential accomplices, Phillips said.
Jason Glass, superintendent of Jefferson County Public Schools, said his district was the "epicenter of this threat," but high alert extended across the metropolitan area due to a concern that a school in any of the districts could be targeted.
Glass said he plans to reopen schools Thursday but with heightened security procedures. Community events to memorialize the 20th anniversary of the Columbine shooting will continue as planned, he said.
"After events like this, we typically deploy additional mental health support, counseling, and make that available to our staff, our students, our families," Glass said, noting that this isn't the first time the district has faced such a scenario. "It's a sad statement that we're becoming more used to handling situations like this, but we're expecting that there will be some grief and processing and mental issues to contend with tomorrow."
On Tuesday, schools in the Denver area were placed on a lockout, meaning campus doors were locked but classes continued as normal. In the past few months, officials have placed Columbine under lockdown twice after receiving bomb threats.
"What we deal with more are people that want to come to the school that are focused on feeling it and touching it and experiencing it, being inspired by it," McDonald said.
McDonald said the district's relationship with the local sheriff's office allows school leaders to quickly identify people who plan to visit the Columbine campus.
"We're very aware of people coming here. We have a really robust security program that identifies and allows us to interact with them very quickly," he said. "For us, that's daunting, it's exhausting, it's worrisome."
The motivation for people who try to visit the Columbine campus, McDonald said, "runs the gamut from 'I want my child to see what this is about because it was a pivotal moment in my life'" to people who ultimately carry out attacks of their own. Some cultists are obsessed with Columbine, he said, because they feel a personal connection with the shooters, buying into a popular misconception that they acted out of revenge from pervasive bullying.
"There's a lot of misconception and lack of understanding about what happened," he said, "and there's so much stuff on the dark web surrounding this school that we fight this battle, I call it, of hearts and minds about what really happened here."
During the press conference on Wednesday, McDonald offered a simple plea: Leave Columbine alone.
"We are not a place to come visit if you're not a student," he said. "If you don't have business there, we're not a tourist attraction and we're not a place for you to come and gain inspiration."
Get stories like these delivered straight to your inbox. Sign up for The 74 Newsletter