San Francisco Ethnic Studies Courses Produced Major Educational Benefits, Researchers Find as Country Debates Anti-Racist Teaching in Schools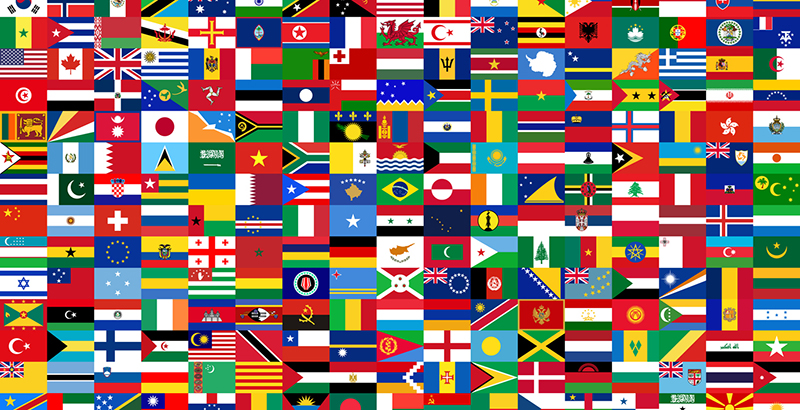 Support The 74's year-end campaign. Make a tax-exempt donation now.
Amid a heated political feud over the way educators should teach students about the legacy of issues like white supremacy and slavery, a major new study points to a positive, lasting link between antiracist instruction and improved academic outcomes for teens who struggle in school.
The study, published Monday in the peer-reviewed Proceedings of the National Academy of Sciences, found that a ninth-grade ethnic studies course in San Francisco was associated with significant, long-term benefits, including improved high school graduation and college enrollment rates. The results, which were released during a moment of divisive backlash to schools' use of what's broadly referred to as critical race theory, suggest that students who struggle in class become more engaged in school when lessons reflect their lived experiences.
"That really lifts the curtain for students," said report co-author Sade Bonilla, an assistant education professor at the University of Massachusetts, Amherst. Ethnic studies courses like the one in San Francisco give students a stronger understanding of society, she said, and how long-standing issues like oppression and racism affect their lives and the world around them. The course also offers students tools to combat racism and build more just communities.
"The way in which these topics are discussed is not just telling students, 'The world is bad out there and it's going to be tough,'" Bonilla said, but instead offers lessons on issues like school segregation and housing discrimination while highlighting people who responded to injustices.
Similar courses could soon make their way to schools across California. On Wednesday, the state Senate approved legislation that would require all districts to offer at least one ethnic studies course and make it a graduation requirement by the end of the decade.
We did it! Grateful to the #CASenate for voting on #AB101 this morning and for the numerous coalitions and caucuses who have come together to make this bill what is is. #CAleg #ethnicstudies #diversifyournarrative @GENupUS pic.twitter.com/nlm8t8R0h7

— Jose Medina (@AsmJoseMedina) September 8, 2021
To reach their findings in San Francisco, researchers examined the high school transcripts and college matriculation records of more than 1,400 San Francisco high school freshmen between 2011 and 2014, including teens who were assigned to the ethnic studies course because they struggled academically in eighth grade. Researchers found that students enrolled in the ethnic studies class were 16 to 19 percentage points more likely to graduate from high school than their peers and were 10 to 16 percentage points more likely to enroll in college.
The ethnic studies course focuses on issues related to social justice, stereotypes and social movements in the U.S. between the 18th century and the 1970s. Many of the lessons are not traditionally covered in typical social studies courses, such as the genocide of Native Americans in California.
Though the report has been in the works for years, it doesn't shy away from the reality that anti-racist teaching has been caught up this year in the national culture wars. It acknowledges that some have accused ethnic studies courses of offering nothing more than "politically charged indoctrination" that promote a form of "reverse racism" against white students.
But the debate over such instruction, which has been loosely characterized under the critical race theory umbrella, is "pretty dishonest" and politically motivated, Bonilla said. "The agenda they are pushing" in ethnic studies classes, she said, is a genuine conversation about the historical realities of racism in the U.S. "Frankly, I think it's promoting some honesty for students about the historical past."
In California, ethnic studies has been a thorny issue for several years. In March, state education leaders approved an ethnic studies model curriculum that was years in the making and had faced accusations of antisemitism, promoting "woke" left-wing propaganda and sewing further racial division by teaching white children to feel guilty about past injustices. Controversy surrounding the curriculum has been unrelenting. Just last week, three San Diego parents sued the state education department, accusing officials of violating the California constitution's establishment clause requiring the separation of church and state by including an Aztec prayer in the model curriculum. The model curriculum isn't a mandate and simply encourages California districts to offer ethnic studies, but that could change under the new legislation.
The latest research is a follow-up to a 2017 report which found positive short-term benefits for high school freshmen who enrolled in the city's ethnic studies course. That report found the students had better school attendance, higher grades and passed more classes during their 9th-grade year than those who did not enroll in the course. To measure the course's long-term effects, the latest study examines the educational outcomes of the same group of students through high school and into college.
Thomas Dee, a professor at Stanford University's Graduate School of Education and the study's co-author, has spoken highly of the previous study's findings, going so far as to say he's "never been so surprised by a result" in his career. He quipped that "innovative curriculum," including the San Francisco ethnic studies course, is the "low-hanging fruit of education reform." The latest study, he said, further backs up that assessment.
"It continues to surprise and intrigue me that we see the educational potency of this sort of culturally relevant pedagogy," Dee said. While many historically underserved students "perceive their classrooms as hostile and threatening environments," a course that allows them to see the world as they do can change those perceptions with ongoing educational benefits, he said. Emily Penner, an assistant education professor at the University of California, Irvine, also contributed to the report.
"Pedagogy that engages students, that can promote belongingness within school settings, has the capacity to unlock their motivation," Dee said. "And I think in particular the fact that we're seeing these sustained gains is evidence of that."
Yet the researchers were quick to highlight the limitations of their research and to discourage people from falling prey to "the common trope of the silver bullet." For one, it remains unclear how ethnic studies courses affect the educational outcomes of high-achieving students. Additionally, Dee said that San Francisco's ethnic studies teachers were highly trained and motivated to teach the class.
"I do worry sometimes a kind of feckless, low-quality rollout of this curriculum won't generate similar findings," he added.
If California Gov. Gavin Newsom, whose education policies are expected to play a key role in a Sept. 14 recall vote, signs the legislation to require ethnic studies statewide, Dee said it's important that districts are given adequate time to develop robust programs and ensure that educators are carefully trained.
"Teaching ethnic studies calls for teacher professionalism of a particularly high order," Dee said. "We're asking teachers to go into the classroom and have potentially difficult, critical discussions with their students and I think it requires really careful craft to do that well."
Support The 74's year-end campaign. Make a tax-exempt donation now.