Record Heat Wave Closes Schools Across 5 States: What Research Says About Kids Being Too Hot to Learn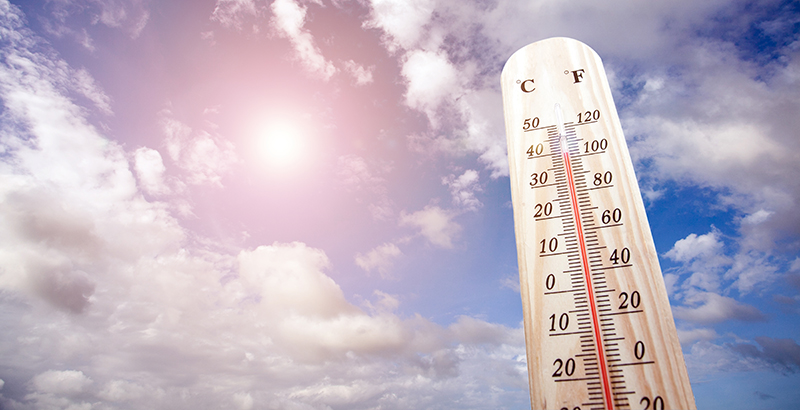 As a fall heat wave brings unseasonable temperatures in the 80s and 90s to parts of the United States, schools in at least five states have closed or dismissed students early.
Schools closed for full or half days Monday and Tuesday in Ohio, Michigan, Illinois, Pennsylvania and New York.
In Detroit and nearby Pontiac, schools had half days Monday and Tuesday, according to The Detroit News. The 74 has reported that just 1 in 3 schools in Detroit has sufficient air conditioning even though temperatures in spring and fall rise into the 80s and 90s.
Half the schools in Kent County, Michigan, the district that includes Grand Rapids, also closed early Monday and Tuesday, according to MLive.com. Schools in other districts, including Flint, sent students home early Tuesday, NBC 25 News reported.
Parma City Schools in Ohio closed for the full day Monday and Tuesday. One teacher there said this is the first time he's ever seen school closed for heat.
In eastern Pennsylvania, Tunkhannock schools had a half day Tuesday, as did a few schools in New York's Hudson Valley. In Illinois, the Decatur school district closed early Tuesday, according to the Herald & Review.
A public records request by The 74 earlier this year revealed that some schools in 11 of America's largest districts lack sufficient air conditioning, which can be critical for learning on hot days. (You can read the full investigation here: Too Hot to Learn — Records Show Nearly a Dozen of the Biggest School Districts Lack Air Conditioning.)
One of those districts — Hawaii — launched a public initiative this school year to cool the temperatures in more than 1,000 classrooms across the state.
Teachers and others agree that excessive heat negatively affects students.
"Some may think it is overkill, but we should be concerned about hot classrooms and buses like we get concerned about kids being left in hot cars," Dr. Andrew Weise, an emergency room doctor, told MLive.com.
Teachers told The 74 that hot classrooms can make students irritable and unfocused, which may cause behavior problems.
Harvard research also indicates that student test scores suffer when temperatures rise.
"Evidence from 4.5 million New York City high school exit exams indicates that heat exposure may affect educational performance in both the short and long run," Harvard's Jisung Park wrote in February. "Taking an exam on a 90-degree day relative to a 72-degree day results in a reduction in exam performance that is equivalent to a quarter of the Black-White achievement gap, and meaningfully affects longer-run educational outcomes as well, leading to a 12.3% higher likelihood of failing a subject exam and a 2.5% lower likelihood of on-time high school graduation."
Get stories like these delivered straight to your inbox. Sign up for The 74 Newsletter