'Out of Order': A Teacher Handcuffed During Louisiana School Board Meeting, as Seen Through 3 Viral Videos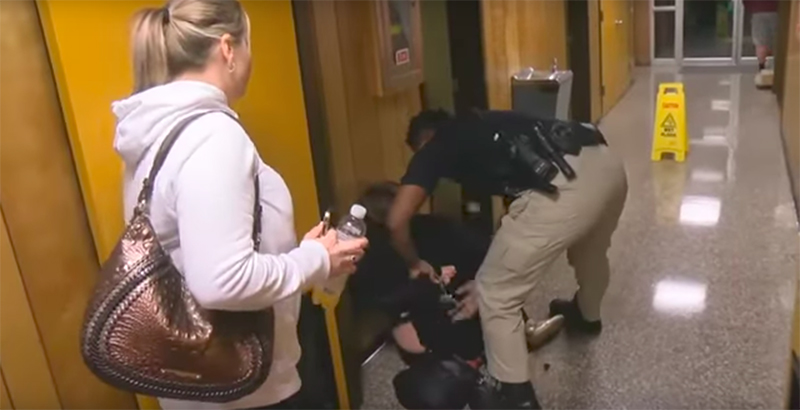 Updated Jan. 12
Click here to see the latest 74 coverage of this story
A TV news camera crew captured the moment a teacher from Vermilion Parish, Louisiana, was arrested during a school board meeting Monday night, and multiple recordings of the incident have spread quickly on social media.
Sign up for The 74's daily newsletter to get more breaking education news every morning
Deyshia Hargrave, an English language arts teacher at Rene Rost Middle School in Kaplan, Louisiana, was questioning a proposed $38,000 raise for the district superintendent during the meeting's public comment period when a city marshal asked her to leave. Videos show her leaving the room and the marshal handcuffing her in a hallway. During the confrontation, the teacher falls to the ground while an onlooker repeats, "What are you doing?"
Board President Anthony Fontana ruled Hargrave "out of order" during the meeting, but it was not clear whether the city marshal was asked by the board to remove Hargrave, according to KATC. Hargrave was arrested for resisting an officer and remaining after being forbidden, but the school system is not pressing charges, KATC reported. She was later released on bond.
At the meeting, the board approved a new three-year contract for the superintendent that includes a $30,000 raise based on performance. During the public comment portion of the meeting, Hargrave was called on to speak twice. She questioned the raise at a time when pay for teachers and other staff has stagnated, despite larger class sizes and improved outcomes for students.
"How are you taking the raise when you're basically taking from teachers and employees under you?" she asked.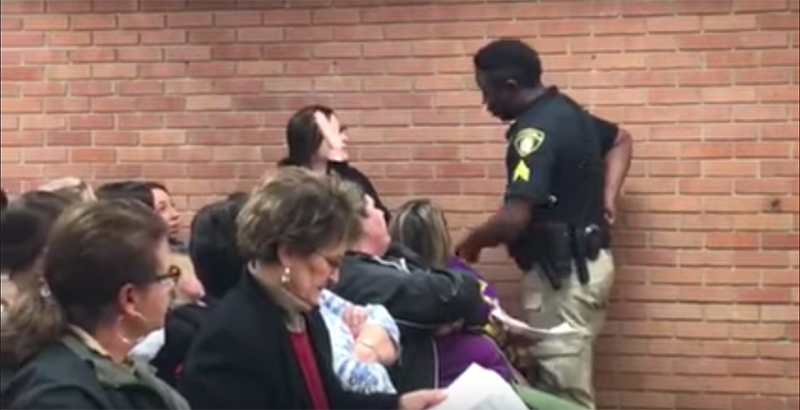 At least one school board member said at the meeting that the treatment Hargrave received was unacceptable, noting that she had "never seen a man removed from this room."
On Tuesday morning, Hargrave's Facebook page was filled with supportive comments, some thanking her for taking a stand.
The 74 was unable to reach the marshal's office or the school district Tuesday morning.
The Louisiana Association of Educators posted a series of tweets Tuesday afternoon noting that Hargrave is a member and has spoken to the organization's attorney.
---
---
Support The 74's year-end campaign. Make a tax-exempt donation now.