One Day After Blocking Discussion on Assault Weapons, Florida House Passes Bill to Put 'In God We Trust' in Schools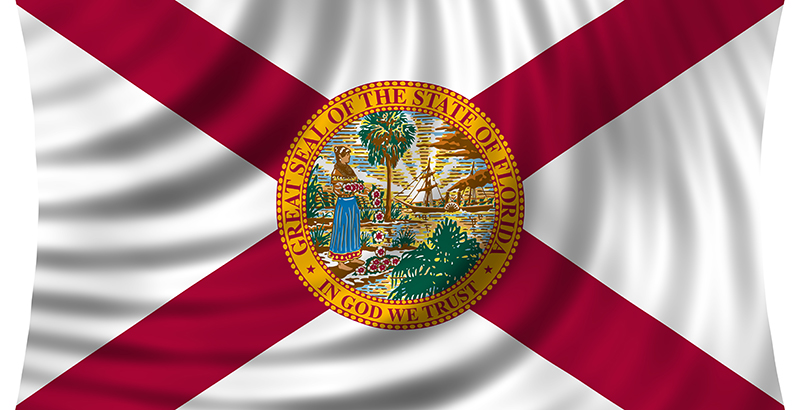 The Florida House voted overwhelmingly Wednesday to require the words "In God We Trust" to be displayed prominently in every public school in the state, an action its sponsor said was necessary because "We cannot put God in a closet when the issues we face are bigger than us."
It was hard to escape those issues one day after the same body voted not to consider a ban on assault weapons, and the same day thousands rallied outside the capitol for stricter gun control measures. About 100 students from Marjory Stoneman Douglas High School, the scene of last week's massacre that left 17 dead, met with lawmakers and officials to urge action.
State Rep. Kim Daniels, a Democrat from Duval County, who introduced the bill, said Wednesday that Florida needed the bill more than ever in light of the deadly shooting. She acknowledged that "gun issues" need to be addressed, but defended the bill, the Tampa Bay Times reported.
"The real thing that needs to be addressed are issues of the heart," said Daniels, who runs her own Christian ministry.
In a 97–10 vote, House members passed a bill that would require the motto to appear "in a conspicuous place" in schools. The Senate has not heard the bill yet this session, and it is not clear what the bill's chances of passage are there, WWSB reported.
A similar law requiring "In God We Trust" posters in Arkansas public school classrooms recently went into effect, and similar proposals have been introduced in Oklahoma and South Carolina.
Maggie Garrett, legislative director for Americans United for Separation of Church and State, has said previously that the bill runs afoul of constitutional principles that have traditionally kept religion out of the public square.
"Not all kids in Florida public schools believe in God," she told the Tampa Bay Times.
Support The 74's year-end campaign. Make a tax-exempt donation now.