NYC Delays Releasing Teacher Misconduct Records for Two Years Despite Public Records Reforms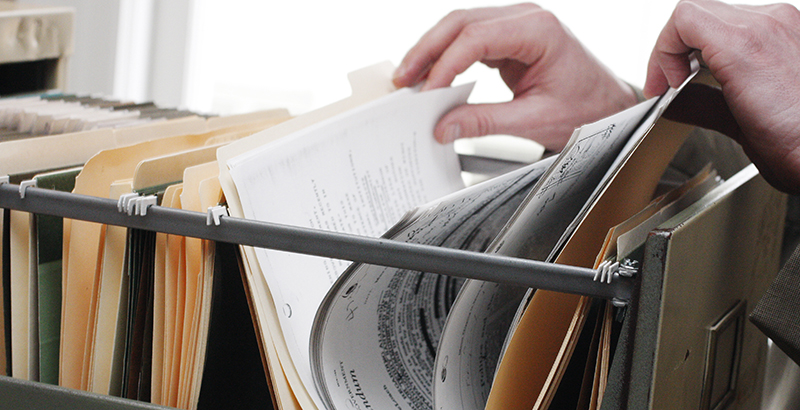 New York City education officials missed a deadline again this week for providing teacher misconduct records, pushing The 74's wait for the documents, which are public, past the two-year mark.
In a March 2 letter, the Department of Education set a date for providing remaining materials in response to a submission made under the state's Freedom of Information Law 23 months earlier.
Owing to "the age of your request" and because the records office recently completed "several voluminous requests," a DOE letter said, the agency would be able to provide "a final response" on April 30, 2018 — 508 business days after The 74 asked for the information.
Officials previously missed a January 31 deadline set by the DOE general counsel.
In March, as in some previous instances, the DOE provided a disk with a portion of the requested files, though it wasn't possible to know how much remained outstanding.
Another letter arrived on the April 30 due date. It said that "additional time is required to respond substantively to your request. Accordingly a further interim response is currently anticipated by May 16, 2018." (Underscore in original.)
The DOE declined to respond to a request for comment this week about the latest missed deadline or answer questions on how it is handling public records requests like this one that preceded reforms it instituted last year. The changes were put in place after the department was widely criticized — and sued — for its lack of transparency.
Observers of the agency's procedures for handling FOIL requests have hoped its practice of repeatedly extending time limits was past. In settling a New York Post lawsuit last month — the tabloid accused agency officials of engaging in a "pattern and practice" of "gifting themselves more time" — lawyers negotiated changes to FOIL policy that now oblige the records office to provide a "date certain" for requests that require more than 20 days. (The city denies that the Post litigation played a significant role.)
This provision was already enshrined in the law, but DOE administrators interpreted it as allowing them to reset timetables within 20 days after an existing deadline and for no longer than an extra 20 days — a practice that sometimes recurred for years.
The agency's failure to honor January and April deadlines — explicitly described that way, not merely as extensions — may indicate that the new regulations are ineffective. Another possibility: the revamped approach only applies to submissions after November 29 of last year, when the changes went into effect.
The city says 570 FOIL requests were open at the time. These may remain subject to the old regime, in which "the only certainty" was "another monthly Form Delay Letter," as the Post alleged in its lawsuit.
Past statements by the DOE suggest the answer is somewhere in between, at least at the moment.
"The DOE's FOIL Unit is working diligently to implement the new regulation across all open FOIL requests, including requests pre-dating the new regulation," DOE spokesman Douglas Cohen said in March. "Because of the large number of existing requests, and an increase in new requests since the regulation was adopted, implementation remains ongoing."
In April 2016, The 74 asked the DOE for decisions in teacher disciplinary hearings dating back to the start of 2015. A new teachers contract negotiated in 2014 was more detailed than past agreements in defining misconduct.
Investigators substantiated 59 misconduct charges of an undisclosed nature against pre-K staff in 2015 and 2016, according to the Special Commissioner of Investigation. Across all grades, investigators substantiated 131 misconduct charges that included "a sexual component" between 2014 and 2016.
The outcomes of these cases, which The 74 was seeking and which have not been made public, could range from termination to little or no punishment. It was unclear whether some of the sexual allegations involved pre-K students and whether the 2014 contract revisions affected how cases were decided.
Get stories like these delivered straight to your inbox. Sign up for The 74 Newsletter