467 Days & Counting: Despite New Rules and a Promise by Its Top Lawyer, New York City Continues to Withhold Teacher Misconduct Records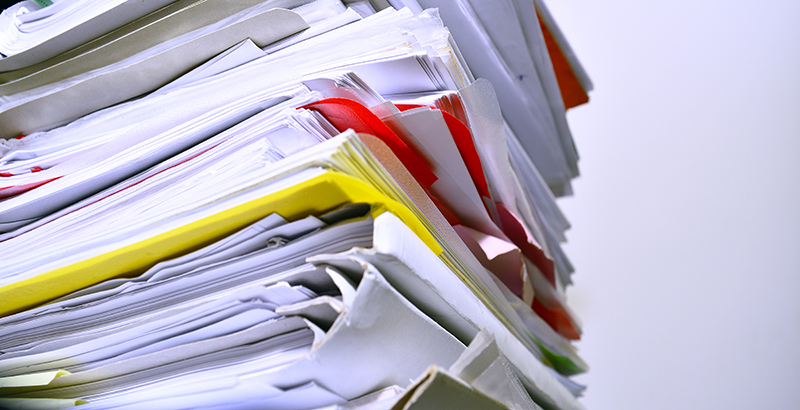 Updated March 9
The New York City Department of Education failed to provide records relating to teacher misconduct requested nearly two years ago by The 74 despite a promise by its top lawyer last summer that the documents would be delivered by the end of January.
In a July 2017 letter, DOE General Counsel Howard Friedman also told The 74 that he would direct lawyers to send a monthly portion of the records, which concern cases where the DOE sought to fire educators. But the department stopped providing these installments after September and failed to meet the January 31 deadline for release of all the requested records.
In early March, the DOE said it was "now able to prioritize finalizing its response" to the request, which was submitted under New York's Freedom of Information Law and had been pending at that point for 467 business days.
The DOE has faced widespread criticism that it regularly delays the release of public records for months and even years in some cases. In November, it pledged to be more responsive and announced an overhaul of its procedures for answering requests for the first time in nine years.
In April 2016, The 74 asked the DOE for decisions in teacher disciplinary hearings dating back to the start of 2015. A new teachers contract negotiated in 2014 broadened the definition of misconduct, adding prohibitions on the misuse of electronic communications like text messaging, as well as a rule the union interpreted as making termination of teachers more difficult, though the city disputed that claim.
City investigators substantiated 59 misconduct charges of an undisclosed nature against pre-K staff in 2015 and 2016, according to the Special Commissioner of Investigation. Across all grades, investigators substantiated 131 misconduct charges that included "a sexual component" between 2014 and 2016. The outcomes of these cases, which The 74 was seeking and which have not been made public, could range from termination to little or no punishment. It was unclear whether some of the sexual allegations involved pre-K students and whether the 2014 contractual revision affected how cases were decided.
The DOE's failure to meet its January 31 deadline occurred after it issued its new guidelines for responding to requests.
"The DOE's FOIL Unit is working diligently to implement the new regulation across all open FOIL requests, including requests pre-dating the new regulation," DOE spokesman Douglas Cohen said in a March 8 email. "Because of the large number of existing requests, and an increase in new requests since the regulation was adopted, implementation remains ongoing."
The revised regulations now specify that the department will provide a "reasonable date" for responses that require more time and give those who file poorly worded or overly cumbersome requests an opportunity to edit them.
The new rules don't explicitly end New York City's contested practice of extending due dates repeatedly — a practice criticized by state officials tasked to monitor public records disputes.
"There is no provision in the statute for repeated extensions," said Robert Freeman, executive director of the Committee on Open Government, a branch of New York's Department of State, in an analysis of the DOE's response to requests filed by the New York Post. In a 2016 lawsuit, the newspaper alleged that the agency impermissibly delayed responding to several of its requests, which included asks for information ranging from the costs of information technology to details about cheating incidents.
The 74 asked the Committee in February to provide an opinion about whether the DOE has followed the law in its response to the request for misconduct decisions.
New Yorkers seeking education records have often been frustrated and forced to wait months or years for a response from the agency. Its holdups have occasioned lawsuits, a failing grade in a 2013 report by now-Mayor Bill de Blasio when he was the city's public advocate, and frequent criticism from journalists, advocates, scholars, and parents, who say the DOE flouts state law.

A 74 analysis last fall found that requests for public records sometimes went unanswered for more than 700 business days. Hundreds of requests remained open for more than a year.
Under FOIL, agencies are required to respond within 20 days after granting a request. When additional time is needed, officials must provide a "date certain within a reasonable period" for providing records.
In July 2017, after sporadically receiving extension notices for 15 months following its April 2016 filing, The 74 argued that the department's actions were indistinguishable from refusing to provide any answer.
Friedman, who runs the agency's legal operations, including the records office, rejected that argument on July 28 but said he would direct DOE lawyers to release a "reasonable number" of the requested records each month "with production of the entirety to be completed by January 31, 2018."

The agency did provide partial records for three months, most of them cases involving teachers accused of incompetence rather than misconduct. The responses stopped after September, and for four months The 74 did not receive a communication of any kind. On February 1, the day after Friedman said all records were to be provided, the DOE sent a letter extending an "interim" due date to February 21.

That deadline also passed without any records being shared. The 74 didn't hear from the DOE again until March 2, after it directed questions to the department's press office for this article. The FOIL office said in a letter that The 74 would receive a final response to its request on April 30 — two years and 10 days after it was filed.

Freeman, from the open government committee, told The 74 last October that he was hopeful the DOE's new rules would lead to a change.
"I think that if [DOE officials] stick to them, the changes that have been made represent improvements," he said. "The hope is that we will see much more efficient response to FOIL requests. We will see fewer unreasonable and unjustifiable delays. We will see more seriousness given to compliance with FOIL."
Get stories like these delivered straight to your inbox. Sign up for The 74 Newsletter