New York City Journalists, Parents, Teachers, Students All Left in the Dark as Education Dept. Fails to Answer 500 Records Requests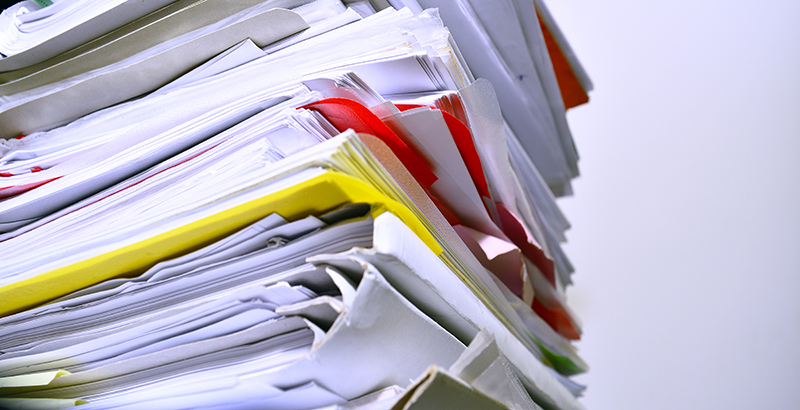 There are a million stories in the naked city, but several hundred of them gestate, waiting to be born, in the public records office at the nation's largest school district.
The 74 reported Thursday that the New York City Department of Education has failed to respond to more than 500 records requests submitted between March 3, 2014, and Aug. 25, 2017, in most cases sending monthly letters — often for years — extending the expected delivery date by 20 business days.
The state's Freedom of Information Law requires government agencies to provide or deny records within 25 days or provide a "date certain" for delivery if more time is needed. Robert Freeman, executive director of the Committee on Open Government, a state agency that oversees FOIL, has called the Department of Education's practices "terrible."
Freeman believes that more user-friendly guidelines recently proposed by the department "represent improvements" that could lead to "fewer unreasonable and unjustifiable delays."
The reasons for the unanswered requests aren't self-evident. What's clear is that responses are delayed without respect for position or common practice.
Officials know they may be asked to provide their daily schedules, for instance — it's a standard request, whether by local weeklies or large news organizations. The release of public schedules recently helped force the resignation of Health and Human Services Secretary Tom Price after reporters uncovered his use of private planes at taxpayer expense.
Yet an April 14, 2015, request by Politico education reporter Eliza Shapiro for three months of Schools Chancellor Carmen Fariña's daily schedule has remained unfilled for 626 business days, as The 74 reported in two earlier stories.
The 74 asked for Mayor Bill de Blasio's 2017 calendar on June 14 of this year through Open Records, a city portal for filing and searching requests to city agencies. The mayor's office said the information would be provided on Aug. 25 but later pushed the date back to Oct. 20, a 90-day turnaround if the city meets its own deadline.
Also interesting are the less self-conscious requests from those in schools communities: students, parents, teachers, and others, often with their names redacted because of privacy issues. These requests — in the summarized form provided by the Department of Education — sometimes call to mind an exercise in which the writer is given a sentence and asked to create a story.
They can be CSI-like: "Per request — Video Recording — I.S. 51 Edwin Markham — cameras located the Main Office and in the hallway near the Main Office from 10:00 a.m. to 12 p.m., May 11, 2016."
More of an appeal to a higher power than a traditional FOIL: "I am the secretary of Brooklyn Technical High School's Black Student Union. Our club understands that the Action Plan that we helped form to address the concerns highlighted in the #BlackinBrooklynTech movement is still being kept confidential."
Inducing sympathy for the DOE's lack of response: "I hereby request documents that record the 25 dollar fee I paid to take the GED exam at the DOE building. The year was 1993; also the mailing address of VESID," a former state agency that provided vocational services.
Completist: "Pursuant to the New York Freedom of Information Law, please send me by email, copies of any and all materials produced, obtained, received, modified, sent, distributed, maintained, or recorded by the Office of Special Investigations."
Oddly focused: "All completed agreement's [sic] and contracts with the following sites to provide their UPK (universal pre-K) program for the 2015/16 school years: 1. Zion Day Care; 2. Shalva UPK 1; Gan Day Care; 4. Mevakshei Hashem; 5. Talmud Torah Ohr Moshe; 6. United Academy — Harrison Avenue."
The New York Post sued the city in 2016 after failing to receive responses for months or years to several requests. Lawyers said Post reporters "are left in limbo — their requests neither granted nor denied — with the only certainty being the receipt of another monthly Form Delay Letter from Respondents gifting themselves more time and abdicating their statutory duty to make their records available to the public."
"All the while," the lawsuit said, "the Petitioners and the public are left in the dark about the workings and failings of their government. "
Support The 74's year-end campaign. Make a tax-exempt donation now.