485 Days and Counting: NYC's Education Department Stymies Public Records Requests, Both Big and Small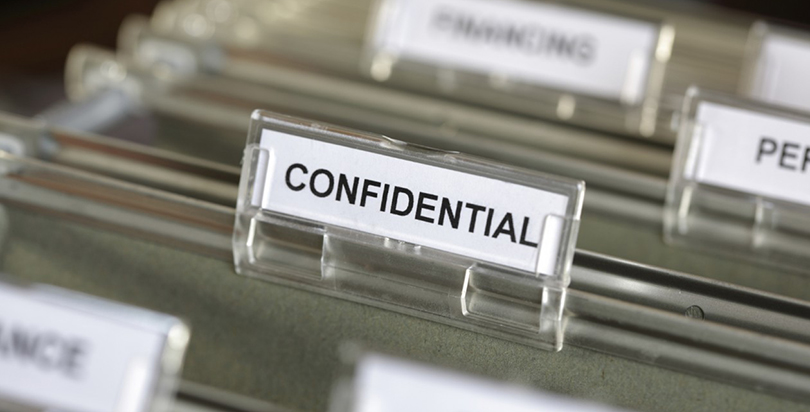 During 2015 and 2016, New York City investigators corroborated 59 accusations of misconduct against preschool teachers or staff in Mayor Bill de Blasio's signature Pre-K For All initiative.
Fifty-nine is a small, perhaps statistically probable two-year tally for programs attended by 70,000 children. But as with many other records the public has a right to see, the city has refused for more than a year to provide the case reports, leaving to the imagination whether they involve fraud and poor supervision or more disturbing acts of abuse involving 4-year-olds.
In fact, the Department of Education doesn't appear to have released hundreds of teacher misconduct reports in all grades, a reflection of its reluctance to share records at all, attorneys, advocates, and reporters say. They complain that the agency delays responding to requests for months or even years, earning a reputation as perhaps the city's least transparent agency and flouting deadlines for providing records set out in New York's Freedom of Information Law.
"Let's talk about the New York City Department of Education," said Robert Freeman, executive director of the state Committee on Open Government, which oversees open meetings and public records laws. "Terrible. Terrible. They're terrible. They're terrible."
"The fear of embarrassment one way or the other is, I think, a critical motivation, and my belief — and I've spoken to many people about this — is that they think almost anything is sensitive. Everything is sensitive."
"In reality," Freeman said, "hardly anything is sensitive."
FOIL lays out timelines, DOE does otherwise
Before 1974, there was no "general public right of access to government records or meetings of government bodies" in New York. FOIL changed that. Government agencies like the DOE have five days to provide, deny, or ask for more time when they can't grant the request in 20 days. If additional time is required, the agency has to provide "a date certain within a reasonable period."
It hasn't worked out that way at the DOE's record office in lower Manhattan's Tweed Courthouse. In April, an investigation by The Village Voice and Chalkbeat found that it took the DOE 103 days on average to respond to FOIL requests, worse than any of the other city agencies.
The finding was more of a confirmation than a surprise. On April 20, 2016, The 74 requested disciplinary decisions relating to teachers found guilty of misconduct dating back to January 1, 2015. On April 25, 2016, The 74 asked for a list of the agency's outstanding FOIL requests.
That was 485 days ago and the DOE still hasn't filled either request. (Disclosure: I was press secretary at the DOE from 2005-2010 under Mayor Michael Bloomberg.) The DOE also stopped sending required monthly notices extending their deadlines.
By July, The 74 hadn't received an extension letter since March 15 for one request and May 17 for the other. The lapse allowed the site to argue the city had improperly denied its requests. DOE General Counsel Howard Friedman quashed the argument, essentially holding that the extension letters he said The 74 was receiving prevented the site from making an appeal based on not receiving the letters.
Friedman did say that the request for teacher misconduct records would be completed by January 31, 2018, 21 months after it was submitted and, as it happens, beyond the reach of the mayor's re-election campaign. He also said the request for a list of the DOE's outstanding FOIL requests would be completed by Friday, Aug. 25 of this year, or 16 months for a spreadsheet.
Another month, another DOE Form Delay Letter
Education reporters are familiar with the city's Kafkaesque form letters extending the date when they can expect requested records; the letters appear in inboxes every month over and over.
"I've been waiting for my last two FOIL requests for over two and a half years, and have cycled through several different Department of Education lawyers who email me once a month to give a delayed date for when my FOIL will be ready," said Eliza Shapiro, an education reporter at Politico.
Delays as long as 20 months across a dozen requests led the New York Post to sue the DOE and Schools Chancellor Carmen Farina (one of several FOIL-related lawsuits brought against the agency). In an Aug. 9, 2016 court filing, the newspaper and three of its reporters argued that the city's practice of extending deadlines indefinitely, with no explanation or review, left them "in limbo — their requests neither granted nor denied — with the only certainty being the receipt of another monthly Form Delay Letter from Respondents gifting themselves more time … all the while … the Petitioners and the public are left in the dark about the workings and failings of their government."
The DOE did not respond to a request for comment about the Post's lawsuit.
The rules governing New York City schools — Chancellor's Regulations — have been interpreted by the city to mean the agency can repeatedly push back deadlines through "extension letter(s)." But that concept doesn't appear in state law and leads to delays FOIL never contemplated, lawyers say.
"There is no provision in the statute for repeated extensions," Freeman said in an analysis of the city's response to the Post's requests for public information.
The DOE declined to answer The 74's question about the legal basis for repeated extensions.
"The DOE addresses FOIL requests in accordance with State law and remains committed to more efficiently serving the public with respect to FOIL," press secretary Toya Holness said in a statement. "Increasing transparency is a priority and this work is ongoing."
The agency also provided background language describing how the size and complexity of the department affects its response time and the ways it's improving its FOIL operation. It provided identical language in April to Chalkbeat.
De Blasio then and now
A spokeswoman for Mayor de Blasio said that "any allegation that City Hall controls either tactically or explicitly how DOE's responds to FOIL requests is blatantly false."
On Tuesday, the mayor and four of his top aides were called out for using personal email accounts to conduct city business. Such practice has "long come under fire from advocates of open government and historians, who argue that such electronic communications are public record and should be preserved and accessible to the public and the news media," The New York Times reported.
The revelation was included in a city Department of Investigation document obtained by the Times under FOIL.
Back when de Blasio served as public advocate prior to becoming mayor in 2014, he was something of a one-issue champion for improving government transparency, as many have reported, and the DOE was a particular target. The agency received an F in a high-profile report de Blasio released grading the responsiveness of every city agency. He also inspired the creation of the Open Records portal, which allows for central, online submission of FOIL requests.
"The City is inviting waste and corruption by blocking information that belongs to the public," de Blasio said at the time. "That's the last thing New York City can afford right now. We have to start holding government accountable when it refuses to turn over public records to citizens and taxpayers."
Since 2013, vast amounts of city data has been migrating online as a result of the city's Open Data Law signed by Bloomberg in 2012. All 92 city agencies are required to release all their public data by 2018. As of the last yearly update in July, more than 1,700 data sets had been published on the public portal, which drew an average of 140,000 visitors per month.
In November 2015 and January 2016, de Blasio expanded and strengthened the law, including a requirement that city agencies review data sets compiled as a result of FOIL requests to see if they should be included on the portal. While the mayor has congratulated his administration on its public information efforts, champions of open government are not sanguine about the city's commitment to transparency.
"I thought that (Mayor Rudy) Giuliani's administration was pretty bad," Freeman said. "I think that de Blasio is right up there."
Support The 74's year-end campaign. Make a tax-exempt donation now.