New Profit Committing More Than $2 Million to Entrepreneurs Working on Education Access and Social Mobility for Underserved Students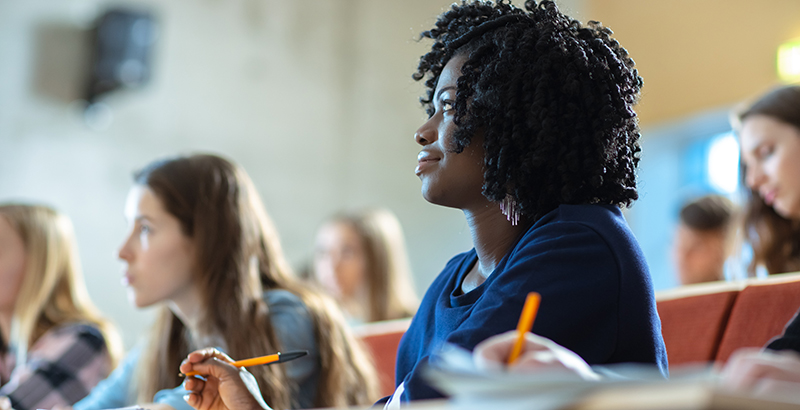 Education entrepreneurs could soon get a boost from the venture philanthropy firm New Profit, which today announced it is committing more than $2.1 million to people working on education access and social mobility benefiting young people.
Starting Wednesday, entrepreneurs in three categories can apply for unrestricted grants of $100,000 each: people creating flexible, workforce-connected postsecondary education opportunities; people building pathways that help students navigate traditional higher education institutions; and organizations that develop innovators in the first two categories.
The money will help fund 21 projects that support 16-to-30-year-olds from traditionally underserved backgrounds, including students of color and those from rural and low-income backgrounds. In addition to the cash, New Profit will host a series of events for the grantees and provide additional support.
Bill Jackson, entrepreneur-in-residence at New Profit, is leading the effort. He compared the projects he has in mind to two organizations that connect learners with flexible degree programs and additional support while they continue their education: Duet, a Boston-based group that works with Southern New Hampshire University to help students accelerate their degrees, and Concourse, which focuses on working adults in California's Bay Area looking to earn a low-cost bachelor's degree in as little as two years.
"We want to help young people develop vision … because having a vision of an attractive pathway — a pathway you want to be on — and having a vision that is practical for you, is huge when it comes both to reducing high school dropout rates [and to] … reducing the leakiness of the pipeline" from school to good jobs, Jackson told The 74.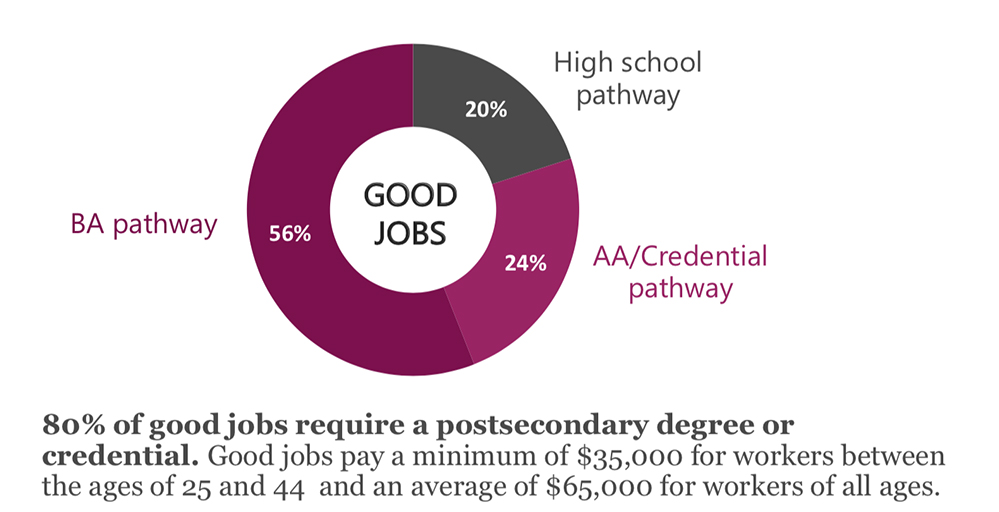 While a majority of "good jobs" — those paying $35,000 or more for younger workers — require some kind of postsecondary credential, there's a big disparity among who gets those credentials, according to data from Civic Enterprises and the Everyone Graduates Center at Johns Hopkins University. Just 35 percent of young people from low-income backgrounds earn postsecondary credentials, compared with 72 percent of their higher-income peers.
New Profit is looking to fund efforts to close that credential gap and prepare workers for better jobs. Entrepreneurs linking students to bachelor's degrees as well as to associate's degrees and other postsecondary credentials will be considered for the grants.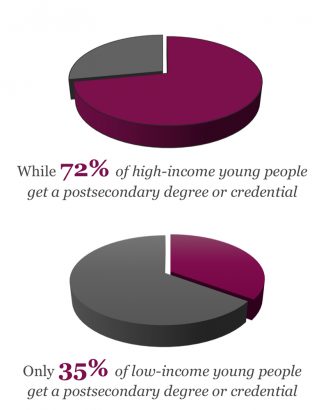 Jackson said the grants could go to new entrepreneurs or people innovating within existing systems and organizations. While the program is open to everyone, the team will be on the lookout for "proximate" entrepreneurs — those whose experience is similar to that of the students they are trying to help, Jackson said.
The new grant program is called the Postsecondary Innovation for Equity Initiative and is part of New Profit's Learn to Earn Fund, which supports career-readiness efforts for low-income and underrepresented students.
Based in Boston, New Profit is a venture philanthropy organization that backs social entrepreneurs focused on equity in pre-K-12 education and workforce development. Since its founding in 1998, New Profit has invested more than $250 million in more than 130 organizations.
The latest application will be open for three weeks, with winners being announced in December. Next year, New Profit will launch phase two of the initiative, which will award $1 million each to a smaller group of entrepreneurs with the same mission whose projects are ready to scale, Jackson said. New Profit expects that some of those entrepreneurs will be pulled from this round of winners.
Disclosure: The Walton Family Foundation provides financial support to the Postsecondary Innovation for Equity Initiative and The 74.
Get stories like these delivered straight to your inbox. Sign up for The 74 Newsletter