New Hi-Tech Certification Program From International Technology Group Puts the Emphasis on Teachers and Collaboration, Rather Than Devices or Software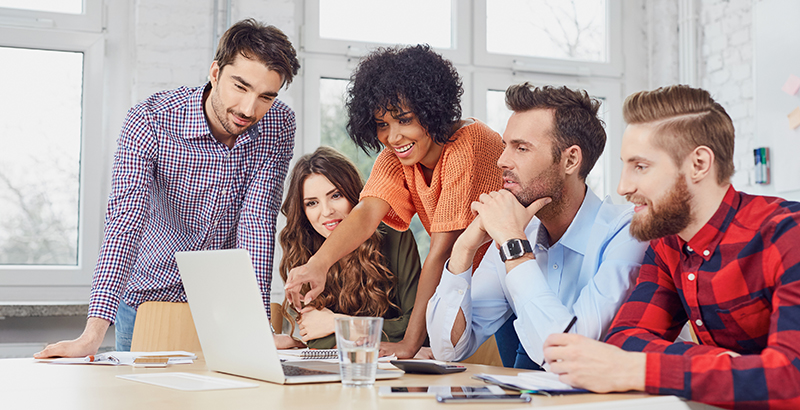 In a brave new education world saturated with learning apps, software, and tablets, a new certification program is putting the emphasis on the teacher, not the technology.
ISTE — an international nonprofit that hosts events and shapes standards around technology — just launched a new program that will certify teachers in its Standards for Educators. The standards have been around for a few years; the certification was created this year so teachers can be recognized for their expertise as technology leaders.
"If you're doing this right, then the technology aspects aren't necessarily the first thing that you talk about," said Joseph South, chief learning officer at ISTE. "It's really about the learning goals and what you're accomplishing."
This certification program differs from others that come from brand names like Google or Microsoft, because it is "vendor neutral" and doesn't promote products.
Instead, the certification focuses on seven roles — learner, leader, citizen, collaborator, designer, facilitator, analyst — and shows how teachers can use technology to help develop those skills.
For example, the standards recommend ways to use tools for professional development, like creating RSS feeds and search alerts to stay up to date on the latest education research. They also give advice about how to create classrooms where students can work together by using shared documents, social media, and instant-feedback tools.
For a profession that many have called isolating, ISTE's certification brings educators together in a way that the day-to-day grind of the classroom does not, said Bill Anciaux, an eighth- and ninth-grade teacher at Cardinal Heights Upper Middle School in Wisconsin.
"ISTE does a professional service in connecting us to one another and giving us a common language to discuss and reflect on our own practice," Anciaux said.
Anciaux was among the first cohort of teachers who began the certification program with ISTE this summer. Part of the value of the training, he said, is that teachers from around the U.S. are provided a platform to share what types of technology work for their classroom and professional goals.
The program, which can take up to eight months for educators to complete, includes several days of in-person training, five weeks of online courses, and a portfolio project where educators submit evidence of how the course shaped their classroom work.
Educators can earn several credits toward graduate work through the training. ISTE has partnered with four organizations across the U.S. to administer the certification: the Midwest Education Technology Community, the Northwest Council for Computer Education, the New York State Association for Computers and Technologies in Education, and the Texas Computer Education Association. Cost varies among these organizations but is around $650 per educator.
It's a "huge issue," South said, that teacher training schools aren't adequately preparing their students to be good users of technology in the classroom. "We feel passionately that every educator in the country could benefit from this type of training, this type of expertise," South said. "Tech is just becoming more and more pervasive in our society."
A 2016 survey from Education Week found that while more than 50 percent of educators said they feel comfortable using technology in the classroom, they tend to stick with using it for tasks like testing but not for interactive classroom work that offers students more opportunities for collaboration. Teachers also said they trusted their colleagues over the advice of a company about which education technology to use.
The idea behind ISTE's certification is that teachers can become leaders in their schools and share best practices with their peers, said Carolyn Sykora, senior director for ISTE's Standards programs.
Ideally, Sykora said, training teachers as district leaders in technology can "really make that transformation in education that technology has the capacity of doing."
Get stories like these delivered straight to your inbox. Sign up for The 74 Newsletter