New Film 'Unlikely' Shows How Higher Ed Sets Up Low-Income Students for Failure — and How Some Educators Are Helping Them Succeed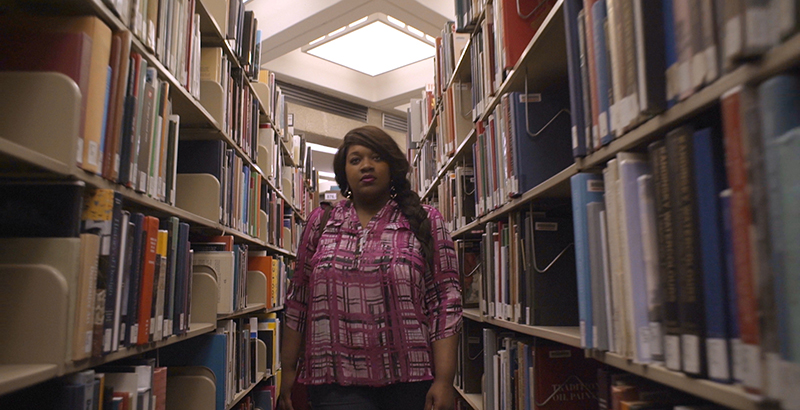 As an admissions officer at her alma mater, Columbia University, Jaye Fenderson used to spend every day deciding whether high school applicants were likely to be admitted to the prestigious Ivy League school, with its 7 percent acceptance rate. More often than not, Fenderson would mark applications with a large "U" — "Unlikely."
This frustrated Fenderson, as she noticed that the majority of likely applicants came from affluent backgrounds. After a few years, she quit her job and started creating films about college access with her husband, Adam.
Her latest movie, Unlikely, is in part the story of what she found when she started exploring college access: the structures in higher education that prevent low-income students from succeeding and the colleges that are trying to help those students succeed — often at the cost of their national rankings. Told through the eyes of five students who had once dropped out of college but are again trying to earn a diploma, the film shows how the fight for equitable access to higher education can come from unlikely places.
Graduation rates for bachelor's degree holders hover around 60 percent nationwide. But for low-income students, that number is drastically lower: Only 14 percent will graduate in eight years. The students in the film all had dreams of college, but many grew up in low-income and minority households and were the first in their families to attend. They didn't have the support networks of family members with college experience and hefty financial resources. So when problems arose — from a father passing away to a need for expensive school supplies — they were more likely to drop out, saddled with debt and with no degree to show for it.
"I feel like in America, we have a one-size-fits-all system," said Jalen, a student in Boston who is profiled in the film. "I fell through those cracks."
As Michael Crow, president of Arizona State University, put it: There's little wrong with the students, and a lot wrong with the institutions.
But many schools don't believe it's in their interest to help diverse students graduate, because traditionally, the more narrow-focused a university is, the higher its national rankings. In fact, the film accuses U.S. News & World Report's rankings of colleges of having exacerbated inequality by awarding more points for selectivity in admissions, alumni giving, and high scores on student entrance exams. Colleges sometimes make admissions or financial decisions based on how they can move up in these rankings, according to a Politico investigation.
Schools that try to admit and graduate more low-income students can be punished in the rankings. Nancy Cantor pushed for more diversity on campus as chancellor of Syracuse University, but the school's ranking dropped because of her work, and some faculty members accused her of letting academic standards decline. Cantor eventually left for Rutgers University.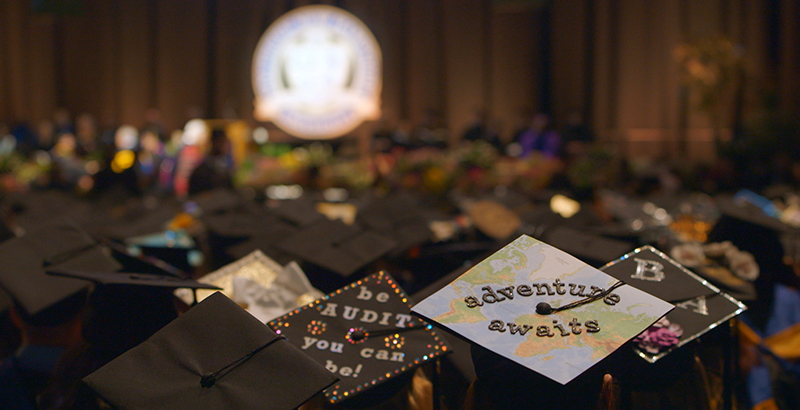 Similarly, when Georgia State University started admitting and graduating low-income students, its ranking dropped 20 points in 2014, because the formula penalized schools for admitting students with lower SAT scores.
"It was frustrating to see people doing really good work and their institutions being punished for it," Fenderson said, in a panel discussion after the film Monday night at Macaulay Honors College in New York.
This year, U.S. News & World Report changed its rankings to eliminate selectivity and to reward schools that promote social mobility. Because of this, Georgia State rose in the rankings from 223rd to 187th.
While there's a lot wrong when it comes to creating equitable college experiences for diverse students in the United States, the film also showcased what's working.
For example, the University Innovation Alliance was founded in 2014 to encourage large public research universities to support and graduate a more diverse student body while sharing best practices on how to do that. Alliance members have come up with some innovative programs: Arizona State University formed a partnership with Starbucks to help its employees earn degrees online with tuition reimbursement, and Georgia State implemented a data tracking system to alert the school when students are falling behind or have signed up for the wrong classes.
"The heart of the innovation alliance … get ready, it's this radical idea that your product should be designed around your customer," Executive Director Bridget Burns said at the panel discussion. "Empathy is the No. 1 rule, so all of our innovations are not that radical. They're like, 'Hey, your data should actually tell you when you've lost 50 students in that course.'"
Other programs featured in the film include YearUp, which matches young adults with internships and college-level coursework; competency-based degrees from Southern New Hampshire University that let students work at their own pace, and basketball star LeBron James's college scholarships for students in his I Promise program.
Unlikely will premiere at the Napa Valley Film Festival in November, with a public release next fall.
Disclosure: The Bill & Melinda Gates Foundation provides financial support to the Unlikely film and to The 74.
Support The 74's year-end campaign. Make a tax-exempt donation now.