With Nearly 8 Million Students Chronically Absent From School Each Year, 36 States Set Out to Tackle the Problem in New Federal Education Plans. Will It Make a Difference?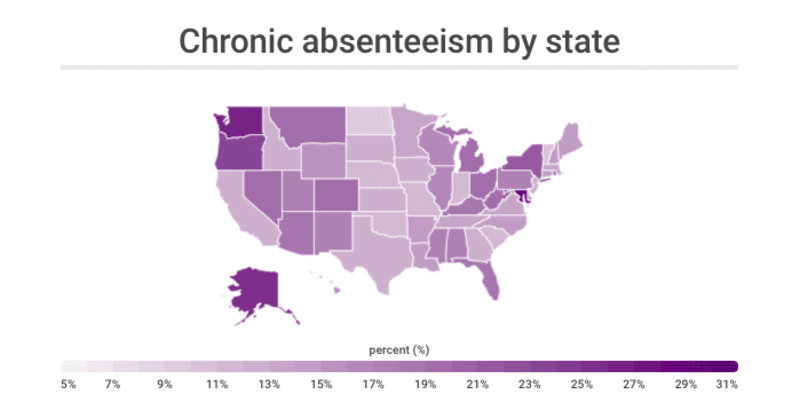 Updated Sept. 11
Every school day, teachers across the country take attendance. And every year, about 16 percent of students miss at least 15 of those days.
So-called "chronic absenteeism" has festered into what the U.S. Department of Education has branded a national crisis. Nearly 8 million K-12 students missed 15 or more days of school in 2015-16 — a marked increase from the 6.8 million estimated in 2013-14, when the federal Office for Civil Rights began tracking the data. It's not a short-term problem, either: Various research links chronic absences with poor academic performance, delayed graduation, and higher dropout rates.
One sign of the emerging importance of the issue is that 36 states and the District of Columbia chose to embed chronic absenteeism into their federal accountability plans under the Every Student Succeeds Act (ESSA), the main national law guiding K-12 education. Passed in 2015, ESSA requires states to submit plans to the U.S. Department of Education for identifying and assisting their lowest-performing schools.
The timing is ripe for a nationwide reckoning on school attendance. In Washington, D.C., about one-third of the entire district's class of 2017 graduated despite policy violations that included excessive absences. In Los Angeles, 80,000 LA Unified students missed 15 or more days of school in 2016. And in Detroit, more than half of the districts' students have been chronically absent in recent years.
But that reckoning isn't here quite yet. A detailed review of state ESSA plans by The 74, bolstered by interviews with education experts, reveals that ESSA was largely a missed opportunity for states to meaningfully grapple with chronic absenteeism. The bulk of states failed to take full advantage of the law's unique flexibility, experts said, instead providing confusing, bare-bones outlines for how they will define and report the measure across schools. Additionally, many have jam-packed the plans' "fifth indicator" — the section in which chronic absenteeism plays a major role— with a slew of other initiatives that risk splintering educators' focus.
"If I'm a principal, or a teacher, or a superintendent, does this accountability index help me direct my limited resources — which I always have — and help me make decisions?" asked Anne Wicks, director of education reform at the George W. Bush Institute. "At the end of the day, from a user perspective, [whether this is] helping stakeholders … that's what's getting really murky."
A lack of accountability
Opting to incorporate chronic absenteeism into ESSA was an easy choice for many states, said Anne Hyslop, a former senior policy adviser with the U.S. Department of Education. The requirement to provide the data to federal officials starting in 2013-14 had likely put chronic absenteeism on states' radars as a viable accountability measure that wouldn't need to be designed entirely from scratch.
But the measure faced a major setback: The law's wording is often vague, allowing states to include as much or as little detail as they wanted.
Under ESSA, states must submit at least five indicators, which, when weighted and combined together, create overall school scores that help states identify their lowest performers for improvement plans and designated federal funds. The first four are academic, including student achievement and graduation rates, while the fifth indicator centers on "school quality/student success" and is more flexible. In an attempt to provide clarity, Hyslop and dozens of staff spent nearly a year after ESSA passed crafting complementary regulations, including provisions for how states should weigh indicators and expanded requirements for "broad, robust, and transparent consultation" with stakeholders such as community groups.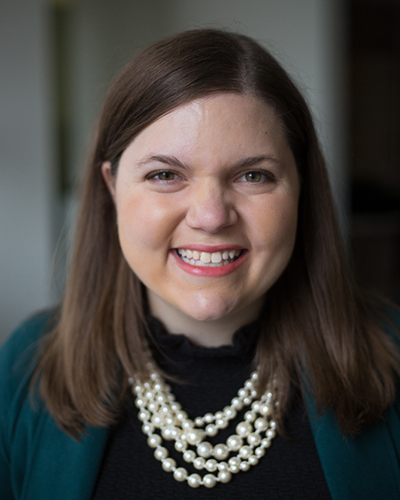 Yet within weeks of the first April 3, 2017, submission deadline, the Trump administration, unwilling to risk sliding back into the federal over-prescriptiveness of ESSA's predecessor, No Child Left Behind, levied the Congressional Review Act to rescind the regulations. "States were no longer accountable" for more specific provisions, Hyslop said.
She added that Secretary of Education Betsy DeVos, a proponent for state control over education, has largely chosen to stay out of the weeds — although not always enough for everyone's liking.
"Rescinding the guidelines does not prohibit the department from issuing guidance and answering questions," Hyslop said. "They could be playing this role, but they're not."
'Some wiggle room'
The effects of chronic absence on student learning are potentially calamitous. A California study, for example, found that only 17 percent of kids who were chronically absent in kindergarten and first grade read proficiently by the time they reached third grade, compared with 64 percent of students with "good attendance." And a study from Baltimore found that by sixth grade, chronic absenteeism was a leading predictor of not graduating high school. The crisis is especially prevalent in larger cities and for lower-income students, according to a 2014 study by the Center for New York City Affairs.
Tracking chronic absences can also shed light on external or social factors that keep kids out of school, such as bullying, undiagnosed disabilities, poor transportation, and an unwelcoming school climate, said Phyllis Jordan, editorial director at FutureEd.
"Maybe the teacher is a problem, or there's mold in the classroom, or maybe the kids all live across the interstate and are having trouble getting there," Jordan said. Implementing this measure "should be a way to unpack what's going on in your school and turn it around."
About 16 percent of students nationwide were chronically absent in 2015-16, up from about 14 percent in 2013-14, according to federal data. But the national average masks a huge degree of variance across states. North Dakota has the lowest reported absenteeism rate — 9.6 percent — followed by about 11 percent in Vermont, South Carolina, and Nebraska. Maryland, D.C. and the state of Washington, conversely, sit more than 10 percent above average, at 29.1 percent, 28.7 percent, and 27 percent absenteeism rates, respectively.
Yet despite the issue's staying power, experts said many ESSA plans, which act as one of the only centralized, public-facing documents that stakeholders have to hold states accountable, failed to thoroughly explain how districts and schools will define and monitor chronic absenteeism.
Chronic absenteeism is defined at least five different ways among the 37 plans that include it — the most common definition being when a student misses 10 percent or more of the school year, or about 18 days, excused or unexcused. About a third of the plans, though, offer no details beyond the single percent definition.
It leaves many observers wondering: Do school suspensions count? What about religious holidays? How long are districts' school days, and how much of that day does a student need to miss to be marked absent? How long does a student have to be enrolled to count?
Any unclear answers, especially among educators and administrators, can compromise accurate school-to-school, district-to-district data collection.
States are trying to "leave themselves some wiggle room" by being vague, Max Marchitello, a senior analyst with Bellwether Education Partners, told The 74. "But from the perspective of students, parents, teachers, and administrators, I don't know that I appreciate it. … The more information [states] can provide publicly, the better."
Except for six plans, chronic absenteeism isn't even the fifth indicator's main act for every grade. At least 17 of the 37 plans outline four or more total measures — this is particularly true at the high school level, where college-and-career readiness is key — despite the law requiring only one. And some plans have measures within their measures. Arkansas, for example, has 11 total fifth indicator measures, while one of Kentucky's measures alone lists about 20 factors (chronic absenteeism included) that schools should focus on and report.
In a best-case scenario, multiple measures paint a holistic picture of student success, Hyslop said. Worst-case scenario: Indicators are so diffuse that nothing substantive is achieved. And chronic absenteeism persists.
"If you were a state that chose one or two [measures], then you're really giving schools a road map that says, 'Here are the things we want you to focus on,'" said Lauren Bauer, a Brookings Institution fellow in economic studies. But for states that chose a lot of things, "How are [schools] supposed to focus?"
Best practices
Despite fifth indicator woes, the plans haven't been a wasted effort, experts noted. Rather, many states used them to outline promising initiatives for addressing chronic absenteeism that can serve as road maps for others interested in reform.
Sue Fothergill, Attendance Works' associate director for policy, admires how Tennessee's ESSA plan includes "comprehensive" approaches to improving students' physical, mental, and emotional health, which indirectly ties into tackling chronic absenteeism. The plan highlights the continued need for health education, school counseling, nutrition, and a "healthy school environment," noting that ESSA "will allow districts and schools to use federal dollars for many of these supports" instead of only state appropriations.
Jordan, meanwhile, applauded Indiana for providing incentives to schools to boost attendance. Under Indiana's plan, schools accumulate credit for students who either 1) attend at least 96 percent of the days they are enrolled during the school year, or 2) demonstrate improved attendance from the prior to the current year. The state set a goal to have at least 80 percent of students meet those markers.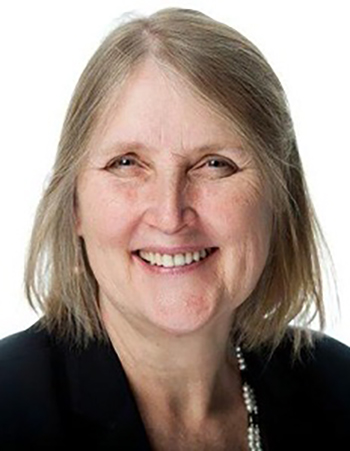 And Marchitello acknowledged Rhode Island's unique measure of chronic teacher absenteeism. Rhode Island is reportedly third in the nation for teacher absences, with roughly 41 percent of public school educators missing more than 10 school days. The measure will examine the percentage of preschool-to-12th-grade courses taught by chronically absent instructors.
Experts acknowledged that conversations about chronic absenteeism continue among state officials. And some states are providing updates or resources on chronic absenteeism in the form of separate PDFs and PowerPoints on their websites.
All agreed, however, that ESSA plans need to be updated and further developed (they can be changed at any time). The question remains whether states will be proactive.
"Parents, students, teachers — they're going to have to be … the ones to force the issue if states are not following through," Marchitello said. Vagueness "doesn't serve their interests. And that's indeed a problem."
To read more about your state's fifth indicator measures (including chronic absenteeism) under ESSA, click below:
Alabama (starting page 27)
Alaska (starting page 28)
Arizona (starting page 28)
Arkansas (starting page 50)
California (starting page 53)
Colorado (starting page 64)
Connecticut (starting page 40)
Delaware (starting page 39)
District of Columbia (starting page 20)
Florida (not approved) (starting page 22)
Georgia (starting page 33)
Hawaii (starting page 45)
Idaho (starting page 23)
Illinois (starting page 54)
Indiana (starting page 43)
Iowa (starting page 49)
Kansas (starting page 33)
Kentucky (starting page 60)
Louisiana (starting page 40)
Maine (starting page 40)
Maryland (starting page 27)
Massachusetts (starting page 47)
Michigan (starting page 33)
Minnesota (starting page 21)
Mississippi (starting page 23)
Missouri (starting page 25)
Montana (starting page 25)
Nebraska (starting page 80)
Nevada (starting page 48)
New Hampshire (starting page 40)
New Jersey (starting page 55)
New Mexico (starting page 84)
New York (starting page 62)
North Carolina (starting page 38)
North Dakota (starting page 41)
Ohio (starting page 32)
Oklahoma (starting page 42)
Oregon (starting page 45)
Pennsylvania (starting page 41)
Rhode Island (starting page 30)
South Carolina (starting page 43)
South Dakota (starting page 30)
Tennessee (starting page 78)
Texas (first link, starting page 23)
Utah (starting page 25)
Vermont (starting page 49)
Virginia (starting page 19)
Washington (starting page 35)
West Virginia (starting page 24)
Wisconsin (starting page 39)
Wyoming (starting page 21)
Get stories like these delivered straight to your inbox. Sign up for The 74 Newsletter