MS-13 Gang Lawsuits Force New York Schools Into Balancing Act Between Safety and Civil Liberties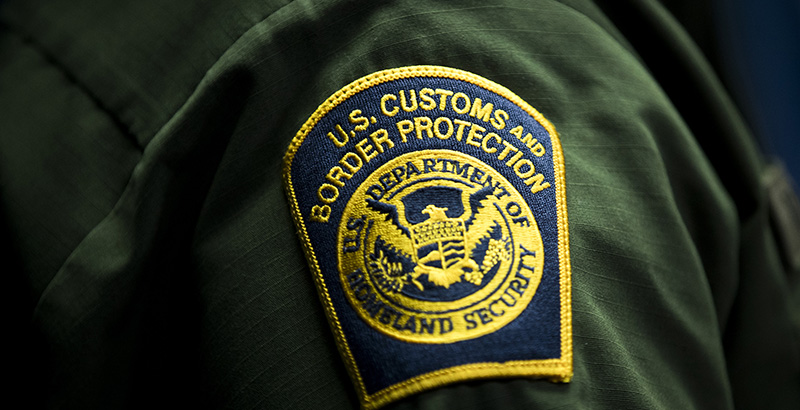 As federal and state officials in New York attempt to bring down the notoriously brutal street gang MS-13, education leaders on Long Island have found themselves in a tight spot: Protect students from carnage while ensuring innocent youth aren't caught up in the crackdown.
As one Long Island school district faces a federal lawsuit from a gang victim's mother on accusations it failed to prevent her murder, federal immigration officials have released from custody nearly two dozen undocumented teens who were arrested on charges of gang affiliation. Civil rights leaders say those teens, many of whom are high school students from Long Island, were unfairly caught in the MS-13 gang dragnet after running into problems with Suffolk County police officers stationed in schools.
MS-13 gang violence in Suffolk County, Long Island, has received national attention over the past year, with President Donald Trump and Attorney General Jeff Sessions each making visits and promising to evoke change. In July, Trump promised to "dismantle, decimate, and eradicate" MS-13, and encouraged police recruits to "please don't be too nice" to suspects. Gov. Andrew Cuomo offered a less punitive approach to eradicating MS-13 in his recent State of the State proposals for 2018. Cuomo, a Democrat, delivered the annual State of the State address on Wednesday.
Cuomo's $11.5 million proposal, released publicly on Dec. 17, aims to leverage new after-school programs, job and vocational training opportunities, and gang prevention education programming to thwart gang recruitment in schools.
The new initiative offers a softer tone to gang prevention than a previous Cuomo initiative, announced in September, to place state police troopers in 10 Long Island public schools identified as gang recruitment hot spots. While several of the districts welcomed the officers, a few superintendents said they were caught off guard and denied having a gang problem. Meanwhile, immigrants' rights groups accused Cuomo of relying too heavily on police in schools.
In August, the ACLU of Northern California filed a class action lawsuit on behalf of unaccompanied minors, charging the Trump administration with targeting the youth with "unsubstantiated charges" of gang affiliation that led to their arrest and detention. The teens represented by the ACLU crossed the U.S. border as unaccompanied immigrant minors, were detained by federal immigration officials, were turned over to the Office of Refugee Resettlement, and were released to live with their families, mostly in Long Island. The teens were then rearrested on gang allegations and jailed in detention facilities in California, Texas, Washington, and Virginia.
In November, a federal judge ruled that unless it could provide adequate evidence of gang affiliation, the government must release the teens back to their families. So far, 22 teens have been ordered released.
Though Suffolk County police and education officials aren't named as defendants in the complaint, attorneys say several students' troubles with the law began in the school hallways of Long Island. Advocates say federal immigration officials wrongly interpreted innocuous behavior — hand gestures exchanged with classmates, graffiti in a notebook, and a Chicago Bulls T-shirt — as proof of gang affiliation before shipping off the teens to detention facilities without notifying their families or lawyers.
"We've seen a number of instances where a school suspension or a school problem results in the child then being followed, profiled, trailed by local police and ultimately arrested," William Freeman, senior staff attorney for the American Civil Liberties Union of Northern California, told The 74. "It only seems to be a matter of time before they get charged with a minor offense or arrested and then all of a sudden they get turned over to immigration authorities."
While civil rights leaders say punitive attempts to eliminate MS-13 have crossed the line, at least one parent says local schools haven't gone far enough.
In December, the Brentwood Union Free School District was named in a $110 million federal lawsuit accusing the district of failing to protect a slain student from gang violence. The lawsuit was filed by Evelyn Rodriguez, whose 16-year-old daughter Kayla Cuevas was brutally murdered in September 2016 by alleged MS-13 members. In March 2017, federal officials indicted 13 accused gang members of seven murders, including the 2016 slayings of Brentwood High School students Cuevas, 15-year-old Nisa Mickens, and 18-year-old Jose Pena.
The lawsuit, filed on Dec. 11 in the U.S. District Court's Eastern District of New York, claims Brentwood school officials didn't acknowledge a growing MS-13 membership inside district schools, failing for two years to protect Cuevas from gang-related bullying, harassment, and, ultimately, her death. The alleged negligence, according to the suit, deprived Cuevas of an education.
School leaders failed to act after Cuevas told officials a classmate —a known MS-13 member — threatened to kill her, according to the complaint. Although the student's threat was captured on a school surveillance camera, the complaint alleges, district leaders did not notify police of the incident. The student and other MS-13 gang members approached Cuevas at school five days later, when she was "ultimately chased off school grounds and brutally mutilated and murdered."
The Manhattan-based attorney representing Rodriguez, Javier Solano, did not respond to requests for comment. Neither did representatives for the Brentwood Union Free School District and the Suffolk County Police Department.
Support The 74's year-end campaign. Make a tax-exempt donation now.