LISTEN: What Does the Future of School Safety Look Like? New EWA Podcast Interviews 74's Mark Keierleber About Efforts to Dismantle Campus Policing After George Floyd's Death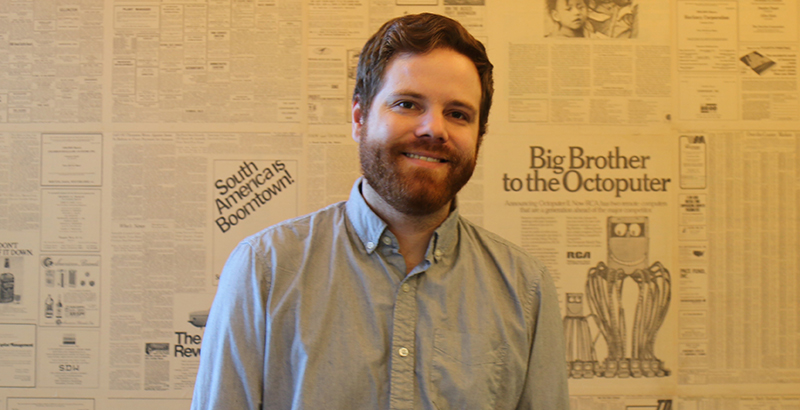 Student activists have long decried the presence of police in schools, but their demands for campuses without cops had long fallen on deaf ears. That changed rapidly this summer after George Floyd died at the hands of a Minneapolis officer, prompting districts nationwide to sever their ties to local police departments.
As school districts nationwide reconsider the role officers play in classrooms, The 74's Mark Keierleber joined EWA Radio, a podcast produced by the Education Writers Association, to discuss his reporting on school policing. Following Floyd's death, the Minneapolis school board voted unanimously to terminate its contract with the city police department, and many other districts — from Denver to Oakland — quickly followed suit.
As school leaders in Chicago, Los Angeles and elsewhere face steep pressure to take similar action, Keierleber discusses racial disparities in student arrests and the lack of research supporting their ability to thwart mass school shootings and other campus crime. He also discusses what post-police schools could look like — pointing to a school district in suburban Minneapolis that ended its contracts with local police departments years ago. Instead of stationing cops on campus, the district employed a team of "student safety coaches," who employ an approach centered on addressing students' mental health needs and de-escalating conflict — rather than one centered on handcuffs and arrests.
Listen to the full conversation:
Archive — Read more of Mark Keierleber's recent reporting on school policing:
Police-Free Schools?: This suburban Minneapolis district expelled its cops years ago
Unions: Teachers unions historically supported campus cops. George Floyd's death — and a wave of 'militant' educator activists — forced them to reconsider
Bias: 'The students were the danger': In racially diverse schools, police were more likely to view students as threats, study shows
2020 Politics: Biden's tough-on-crime mantra led to school 'militarization,' critics say. Why his legacy on campus cops matters and puts him at odds with progressives
School Police Departments: Florida's post-Parkland experiment — To deter mass shootings, some school districts are creating their own police departments
Get stories like these delivered straight to your inbox. Sign up for The 74 Newsletter