'Jacobe's Law' Would Make New York the Latest State to Require Schools to Notify Parents When Children Are Bullied. But Critics Cite Safety, Privacy Concerns for Outed Youth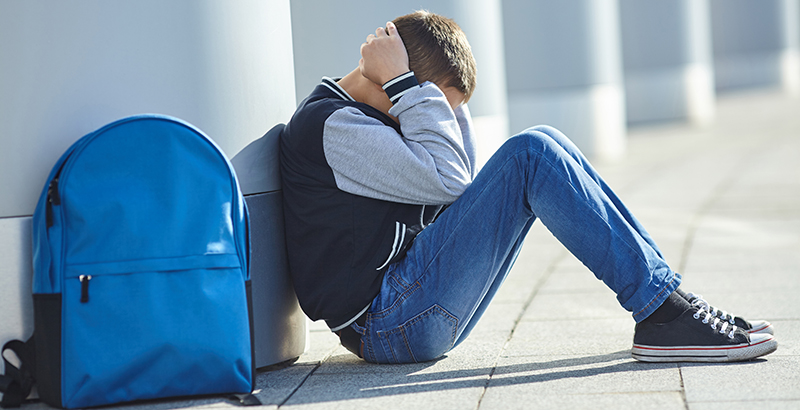 In 2015, Jacobe Taras committed suicide at age 13 after being bullied at school and on the school bus in Saratoga County, New York. In a note to his parents, he wrote, "I just can't deal with all the bullies, being called gay … being told to go kill myself."
Richard and Christine Taras say they did not know the extent of the bullying Jacobe was facing at school and argue that the district did not do enough to protect him.
Since his death in 2015, Jacobe's parents have been fighting for New York to pass a law that requires schools to notify parents when their children are being bullied, a procedure they say might have prevented their son's death.
If the bill known as Jacobe's Law passes, New York would become one of at least nine states to mandate parental notification following incidents of bullying. The legislation has garnered support from some anti-bullying organizations but also prompted criticism from LGBTQ and civil rights advocacy groups, which are raising concerns about students' privacy and safety at home.
Advocates argue that a potential repercussion of mandatory parental notification after bullying incidents is outing students who might not have told their parents that they are gay or transgender. That could make students' home life unsafe at a time when students still depend on their families to survive, said Nathan Smith, director of public policy at GLSEN, an organization that advocates for LGBTQ students.
"We certainly support parents knowing what is going on in the lives of their students, but we also recognize that the LGBTQ aspect of bullying and harassment is sometimes a little different than other aspects," Smith told The 74.
GLSEN has criticized parental notification legislation in other states, such as New Jersey, where the anti-bullying law requires school officials to notify parents of both victims and bullies and to provide the reason for the bullying. This policy could have the "unintended consequence of accidentally outing a student," Smith said. School officials should always talk to students about the situation before contacting their parents, especially if the bullying was related to a student's sexual orientation, he said.
In February, the New York state Senate passed "Jacobe's Law" unanimously. Assemblymember Patricia Fahy, a Democrat representing parts of Albany and three surrounding towns who is sponsoring the Assembly's version of the bill, is expected to introduce the legislation sometime this spring.
Fahy said balancing student privacy and communication with parents can be like trying to "thread a needle," but she believes lawmakers need to "hyperfocus" on school bullying. She said she is confident she and her colleagues will be able to pass a bill that ensures student privacy while also taking bullying incidents seriously.
"They're tricky issues, but I am hopeful," she said.
Other states are trying to strike a balance as well. Last year Virginia adopted a bill that required parents to be notified of bullying incidents within one week. New Jersey, meanwhile, has considered softening its policy to allow case-by-case decisions about alerting parents because of concerns raised by LGBTQ advocates, according to K-12 Insight, a website for school leaders.
Jacobe's parents have also filed a wrongful-death lawsuit against the South Glens Falls School District in Saratoga County, New York, which is pending, the Associated Press reported.
Educators "hide behind this line of, 'Oh, another student was involved so we couldn't tell you anything in order to protect their privacy,'" Richard Taras, Jacobe's father, told the Albany Times-Union last year. "Well, you don't have to give us names. But we should know when our children are being violated."
Support The 74's year-end campaign. Make a tax-exempt donation now.