'It's About the Kids': Photos, Video, and Reader Reactions from Atlanta's 'Is School Choice the Black Choice?' Education Town Hall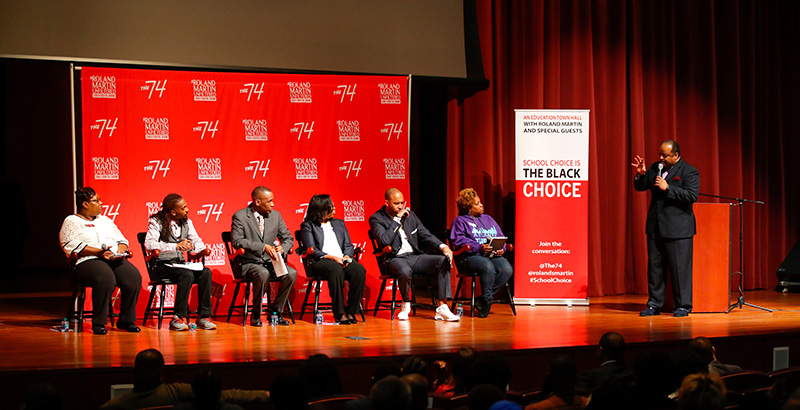 Atlanta, Georgia
Journalist Roland S. Martin led a group of African-American education leaders in a wide-ranging conversation about school choice Friday at Morehouse College. The robust discussion touched on school funding, charter school accountability, parent empowerment, and other topics, lasting more than two hours. 
At the event titled "Is School Choice the Black Choice?" Martin was joined onstage by Atlanta Thrive parent organizer Aretta Baldon, Curtis Valentine, deputy director of the Progressive Policy Institute's Reinventing America's Schools project; EdConnect CEO Danielle LeSure, Gavin Samms, founder of Genesis Innovation Academy charter schools; Democratic Georgia state Rep. Valencia Stovall, and educator and blogger Jason Allen. Read our full recap of the highlights (and you can watch a complete video replay below)
The event marked the second education town hall in a national series that will continue beyond 2019, organized to engage black families on issues of student achievement, parent involvement, and classroom equity. (See our complete recap from December's town hall in Indianapolis) 
The tour is being organized in conjunction with The 74's newest online platform, Keeping It 100, which prioritizes stories, profiles, and essays about how schools across the country are serving students and families of color. 
Throughout the program Friday in Atlanta, Martin pushed the panelists and community members to think about what they can do to improve education in Atlanta, even when it includes controversial measures like school closures.
"We are in love with buildings and history without saying whether are the kids learning," he said.  "Damn the building; it's about the kids."
The event started and ended with a partner networking fair that included education groups from Atlanta, including Better Outcomes for Our Kids, EdConnect, Genesis Innovation Academy, GeorgiaCAN, Georgia Charter School Association, Ivy Preparatory Academy, State Charter Schools Commission of Georgia, UNCF, American Federation for Children, Teach for America Metro Atlanta, Urban League of Greater Atlanta, Resurgence Hall Charter School, and Engineering for Kids of Metro Atlanta.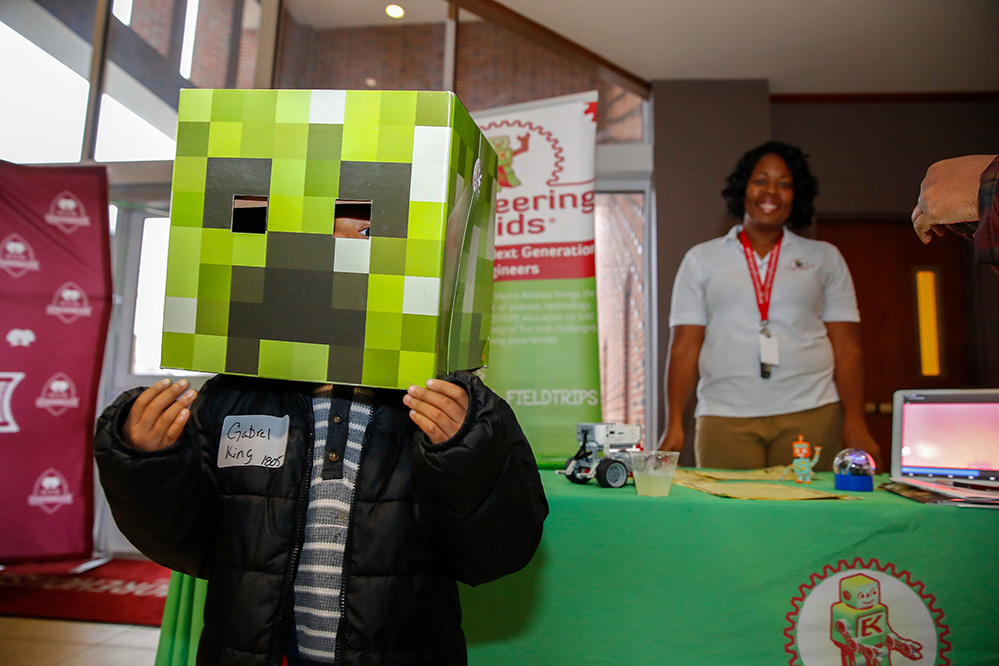 Here were some of the other observations and reactions from the town hall on social media: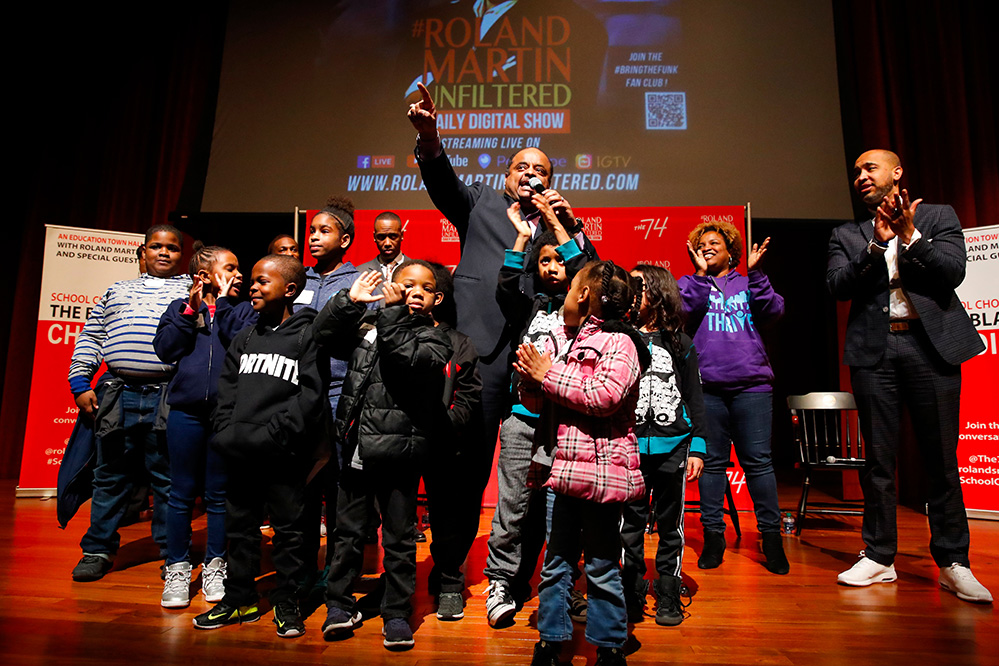 You can replay the full conversation below:
National partners for the event include the American Federation for Children, EdChoice, ExcelinEd, J. Hood & Associates, the National Alliance for Public Charter Schools, Progressive Policy Institute, the UNCF, and the Walton Family Foundation.
Disclosure: The Walton Family Foundation provides financial support to The 74.
Support The 74's year-end campaign. Make a tax-exempt donation now.