'It Is Very Hard to Swim Against the Current': Advocates Fight for More Education Spending Amid Deep Budget Cuts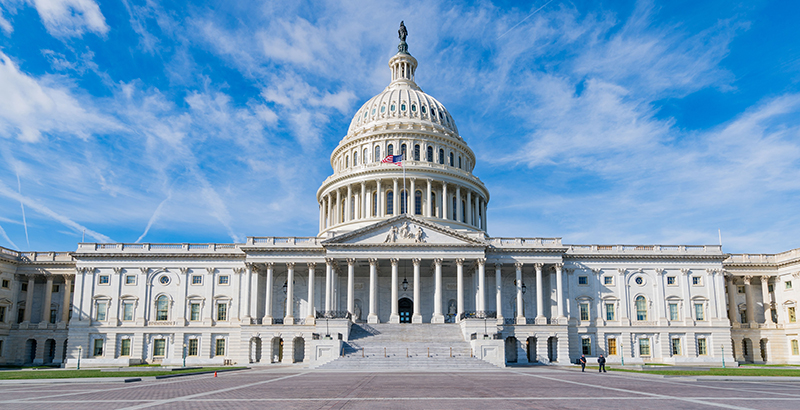 There are a few possible bright spots in federal education funding, but over the years spending cuts have hurt education programs in particular, advocates said Friday.
The so-called "sequester" capped federal spending beginning in 2013 and education programs were not spared, said David Reich, senior fellow at the Center on Budget and Policy Priorities, a liberal think tank.
"It is very hard to swim against the current" of lower funding and advocate for increased spending, even for popular education programs, he said at a panel event Friday. The panel was the final event of "Public Schools Week," an advocacy effort by AASA, the school superintendents association, and other groups.
Next week, Congress is expected to release a full bill funding the federal government for the remainder of the fiscal year, after agreeing in February to a two-year deal that raises overall spending levels.
In the past, the spending cuts have more heavily affected what are known as discretionary programs (those Congress has to fund every year) than mandatory ones (programs whose enacting law guarantees them funding, like Medicaid and Social Security).
Programs aiding children are "disproportionately" discretionary, particularly compared to programs aiding the elderly, like Medicare, said Bruce Lesley, president of First Focus, a nonprofit that advocates for children's issues.
Even as education funding has rebounded, it hasn't returned to pre-sequester levels.
Congress authorized $45.8 billion for education spending, excluding the Pell Grants that help low-income students pay for college, in fiscal 2017, below the $46.6 billion authorized in fiscal 2010, according to statistics from the Committee for Education Funding.
The reduced federal spending isn't being made up for at the state level: 29 states are spending less than they did before the recession, a report from the Center on Budget and Policy Priorities found.
Though the new budget deal will authorize more spending, there are plenty of programs, like veterans' health, infrastructure, and biomedical research, that will be competing with education programs for that new money, Reich said.
"There are substantial resources, but there also are substantial competing claims," he said.
The pending government funding bill could include more funding for mental health programs in schools, a response to the school shooting in Parkland, Florida, or additional dollars to help children deal with the opioid crisis, Lesley said.
The deal also reauthorized for 10 years the Children's Health Insurance Program after funding lapsed and it "really was on fumes," he said.
Support The 74's year-end campaign. Make a tax-exempt donation now.