In an Attempt to Counter Parkland Activists, Student Second-Amendment Enthusiasts to Stage Walkout in Support of Gun Rights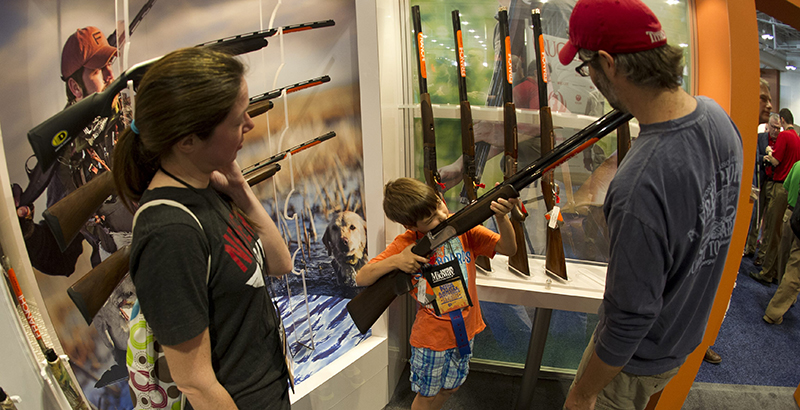 In an attempt to counter a student-driven campaign to promote gun control after February's massacre at a school in Parkland, Florida, young Second Amendment proponents are preparing a walkout of their own Wednesday — this time, in support of gun rights.
While it is bound to be much smaller in scale than recent gun control rallies, students from more than 300 schools across the country have signed up to walk out of class at 10 a.m. in support of gun rights, said Will Riley, a high school student from New Mexico who organized the event, "Stand for the Second." Not a gun owner himself, the 18-year-old senior at Carlsbad High School said he wants to show that not all young people support new gun control laws.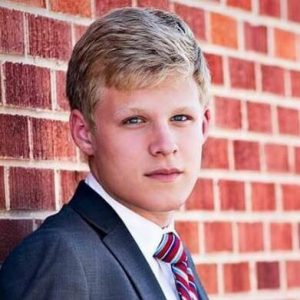 "For me this is about rights, this is about the foundation of our country, and I believe that the Second Amendment is key to the entire Bill of Rights," Riley said in an interview with The 74.
Though he's received support from the National Rifle Association and the conservative nonprofit Tea Party Patriots, Riley said the movement began in his living room. A map on the Tea Party Patriots' website highlights schools where students plan to participate.
Following the February 14 mass shooting at Marjory Stoneman Douglas High School in Parkland, students who support gun control measures have held two national school walkouts and a "March for Our Lives" rally in Washington, D.C., which attracted hundreds of thousands of participants.
A majority of Americans support stricter gun control measures, according to recent polling, and millennial perspectives don't differ drastically from those of older generations. However, in a Pew Research Center survey conducted after the Parkland shooting, school-age Americans overwhelmingly said some gun control policies would keep young people safe on campus.
In the survey of teens 13 to 17, 86 percent said laws that prevent people with mental illnesses from purchasing guns would be effective in preventing school shootings, as would improving mental health screenings and treatments. Meanwhile, 79 percent of surveyed teens said metal detectors in schools would be an effective strategy to prevent shootings, and 66 percent said the same about a ban on assault-style weapons. A far smaller portion of the students — 39 percent — said arming teachers would be effective in preventing school shootings.
Despite the widespread attention paid to mass school shootings, teen deaths on campus are quite rare. In fact, less than 3 percent of youth homicides over the past two decades occurred at school, according to recent federal education data. The data suggest schools have become increasingly safe in recent years, and student shooting incidents have been declining since the 1990s.
Although Riley disagrees with outspoken Parkland student survivors who promote gun control, he was able to find common ground. The walkout on Wednesday, he said, will promote youth civic engagement.
"As far as encouraging students to get out and vote, I agree with that," he said. "One of the things that we are encouraging student organizers to do around the country is encourage people to register to vote."
Riley said the event will be a test for school districts where students choose to participate. As student activists planned walkouts to promote gun control measures, the responses from district leaders varied. While some districts suspended students for ditching class, others opted against disciplining the activists. Wednesday's event, Riley said, could show that gun-rights proponents suffer from "viewpoint discrimination in our public schools."
"It's important to do a walkout because we're going to see if we're afforded that same courtesy," Riley said.
One month after the Parkland tragedy, students walked out of class for 17 minutes to honor each of the people killed in the shooting. Riley said Wednesday's gun-rights event will last 16 minutes, "which is sort of symbolic to say, 'Look, we're asking for one minute less than they did, can you please let us do this? We're just asking that we have the same opportunity as they did.' "
Get stories like these delivered straight to your inbox. Sign up for The 74 Newsletter