No paywall. No pop-up ads.
For many parents across the country, back to school 2022 is looking and feeling a lot like spring 2020 all over again.
From kitchen counters and living room couches, their kids are home signing onto laptops and other devices for virtual classes as Omicron disrupted plans to open many schools nationwide — or parents kept their children home voluntarily.
While remote learning offered some parents and educators peace of mind as COVID surged, its return is also full of troublespots and roadblocks, from finding childcare to connectivity issues, to overseeing their kids' classes while working from home.
The 74 bent our ears towards parents: First we created a survey and asked parents what options they want and how their districts are handling the latest COVID crisis. Then we turned to social media for real-life updates from those on the frontlines at home.
The poll, which has received responses from 146 parents so far, showed that most want their children learning in-person: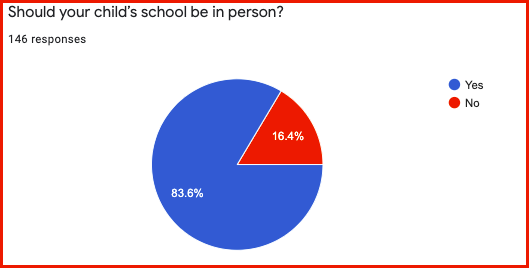 But parents were divided about whether schools should offer a remote option: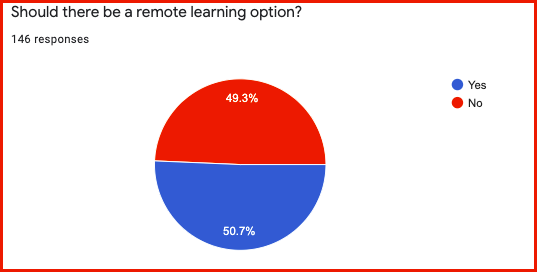 Here's what the moms and dads of America are saying about having their kids at home again:
That look when you realize you're facing another stint of remote learning:
With his child once again learning in a tiny New York City apartment steps away from his bed, this parent was wondering what year it was.
This mom's tweet reminded us that it's not always easy learning remotely, so students are calling on the adults in their lives for extra support.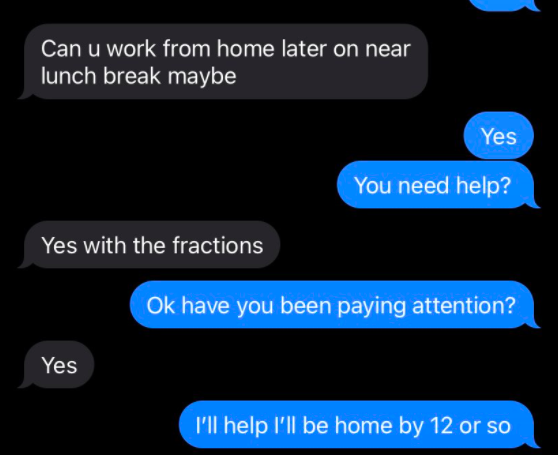 Scattered throughout The 74 survey were a few small victories — like this note from a Colorado parent:
Logging onto school from the kitchen table wasn't the return from holiday break these kids expected, but they were still excited to see their friends and teachers virtually.
In the 74's survey, many parents expressed concern for their children's safety as a reason for keeping them home, but were also worried over the lack of the quality of remote learning.
This mom captured how her son is handling the transition from holiday break to remote learning, and offered his teachers an apology: "It's not you. He's struggling."
Knowing that many kids grapple with learning from a screen, this mom/educator took to Twitter to share top tips for navigating remote learning:
One Virginia parent told The 74 their children have turned to sports for social interaction during remote learning.
Feeling for those who don't have the flexibility to work from home with their kids, this Georgia mom says she would have quit her job if her son weren't old enough to stay home alone for remote learning.
Going remote puts parents who don't work from home in a pinch for childcare, as James Fogarty noted in The 74's survey.
So, should schools still be open or is remote learning safer? This parent admits they don't know what's best — but knows how their child feels about it.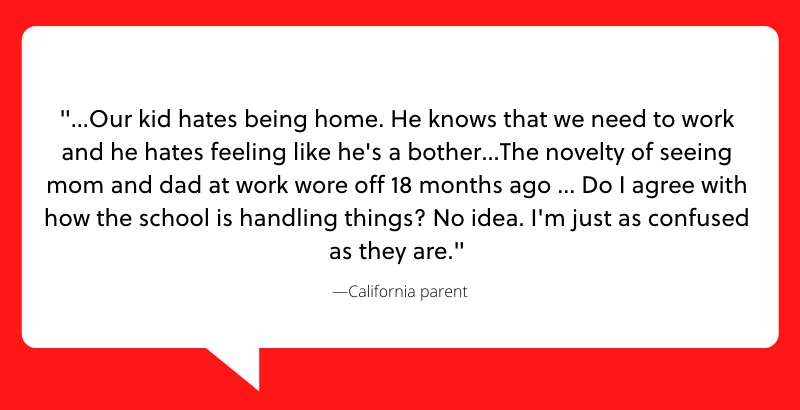 Do you want to share your family's experience with returning to class during the Omicron surge? Take our poll! Click here if you are having trouble viewing the poll.
Get stories like these delivered straight to your inbox. Sign up for The 74 Newsletter