Gates Foundation to Give up to $10 Million to Support Teacher Training on High-Quality Curricula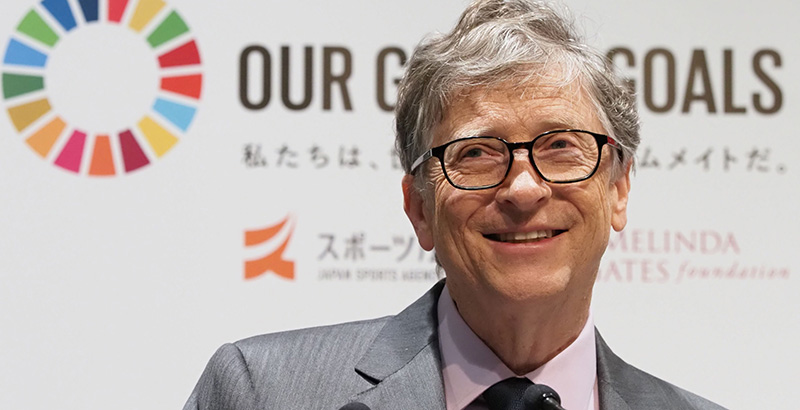 The Bill & Melinda Gates Foundation continued its education philanthropy pivot Monday, announcing new grants to train teachers in implementing high-quality curricula.
The grants will focus on the foundation's theory that teaching educators how best to use and modify existing high-quality curricula can have a bigger impact on student achievement than the curricula alone.
Existing research has found that most professional development gets "uneven results" and that it can be costly to develop and cover licensing fees for the more successful professional learning of the type Gates aims to fund, the foundation said in its request for proposals.
The Gates Foundation, which in previous years focused on test-based teacher evaluations and the Common Core, announced in 2017 that it would change course to support networks of middle and high schools, and charter schools serving special education students, alongside the curriculum and professional development work. The foundation will give out $1.7 billion over five years, and it has so far awarded $92 million to school networks.
The Gates Foundation also provides financial support to the The 74.
The grants announced Monday will be given to teams of organizations that include curriculum authors, professional development providers, and school districts. They will support six to 10 partnerships, at no more than a million dollars each, over two and a half years.
The grants will go to support training on successful curricula for middle school math, English, and science, and high school math and English. The foundation is "particularly interested" in supporting projects that will support student populations in California, Florida, Georgia, New York, and North Carolina that are at least 50 percent black, Latino, English language learners, and/or low-income. Projects outside those states must be partnerships with districts serving at least 50,000 students.
Proposals are due March 8, and the foundation expects to announce awards in May.
Get stories like these delivered straight to your inbox. Sign up for The 74 Newsletter