New Studies Suggest Choice of Curriculum and Textbooks Can Make a Big Difference for Students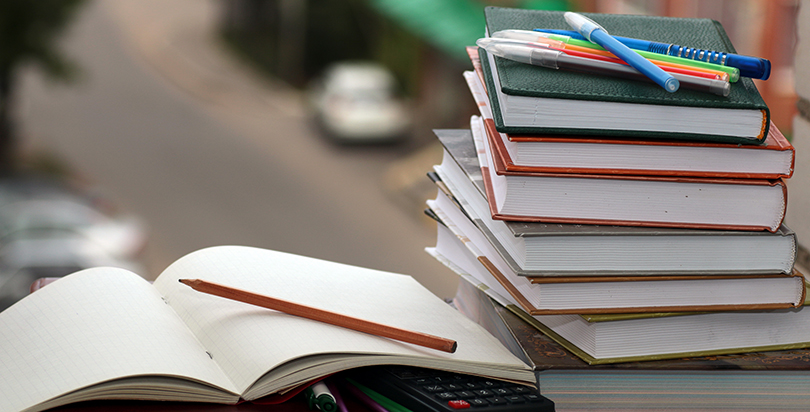 The idea that schools can get better simply by improving the content of what they teach may seem at once novel and obvious in an education policy debate dominated by heated battles over school choice, integration, funding, and teacher tenure.
But a significant body of research suggests that choosing better curriculum — often meaning textbooks — can lead to notable gains in student achievement.
"Multiple research studies meeting the highest bar for methodological rigor find substantial learning impacts from the adoption of specific curricula. The impact on student learning can be profound," wrote Johns Hopkins University's David Steiner in a review of research.
Take recent studies in California: One analysis found that elementary school students who used a specific math textbook made larger gains on tests than students who used other books. The impact of switching to a better textbook was comparable to results from a separate California study on the impact of reducing class size by 10 students.
Another analysis found that simply allocating extra money (around $100 per student) for textbooks — which was required in a class-action lawsuit settlement — can bump up elementary school test scores (though there was no noticeable impact in middle or high school).
One researcher, Northwestern University economist Kirabo Jackson, was able to conduct a randomized study in which he gave some teachers a math curriculum known as Mathalicious, some teachers access to the same curriculum plus an online support system, and some teachers nothing at all, meaning they had to rely on whatever existing curricular supports were in place.
Jackson found that the students of teachers who got both the curriculum and the extra support made the largest gains on standardized tests.
A number of other studies have come to the same conclusion: Access to, and specific choice of, curriculum and textbooks matter for student achievement.
More encouraging is that — unlike other areas of education — curriculum can likely be improved relatively cheaply, since higher-quality textbooks cost about the same as lower-quality ones.
Even buying all-new curriculum is usually not too expensive, because the costs can be spread across many students. "I think the cost–benefit ratio we computed was over 100," Jackson said in a previous interview with The 74. "It blows most interventions that we think of, like reducing class size or increasing teacher quality, out of the water."
So far, so good — schools and districts should just start adopting good curriculum and getting rid of bad ones, right?
Naturally, it's more complicated than that.
One problem is simply a lack of information, according to Morgan Polikoff, a professor at the University of Southern California and co-author of one of the California studies. "Very few states keep track of which districts adopt which books," he said.
The reason he was able to analyze California is that a court settlement required all schools to report which textbooks they use. Even then, because the information was listed on individual PDF documents and not in a uniform manner — different schools often reported slightly different names for the same book, for example — getting usable data required a great deal of manual collection. New York City does report information on which curricula schools order, but not on whether or how they are implemented or whether teachers are happy with their school's choice.
Another problem is timing. Polikoff's research identified a specific elementary school math textbook that seemed to be particularly effective — but California districts have not rushed to adopt it, because "the book that we find is more effective isn't on the state-approved list anymore because it was a pre–Common Core book," he said. "One of the challenges with this research is the timeline of it — you need test score data after the adoption."
There has also been little systematic research on why certain types of curriculum and textbooks are more effective than others.
"To date, research on the curriculum effect has told us little about what makes a particular curriculum or genre of curriculum especially effective or not," wrote Steiner.
There is evidence that in reading, curriculum that focuses on broad content knowledge is beneficial to students in early grades. The group EdReports has issued a series of analyses grading the alignment between textbooks and the Common Core standards, though these reports have drawn criticism.
Another area where more research is needed is on how districts and schools decide on adopting textbooks and curricula. Is it because of a slick pitch from a textbook salesperson? Is it because of technology enhancements or supplementary features like teachers' guides? Is any data on effectiveness considered, and if so, what?
Then there are questions about use of textbooks and curriculum in the classroom. Are teachers actually using the assigned textbooks? How much time do teachers spend writing their own curriculum, and could better access to curriculum free up their time?
Polikoff and others are working to answer these and more questions.
"The paucity of evidence upon which sound instructional, purchasing, and policy decisions can be made is a matter of deep concern and urgent need," wrote Steiner.
Get stories like these delivered straight to your inbox. Sign up for The 74 Newsletter