Former Teachers and Ed Advocates to Join Biden's White House Team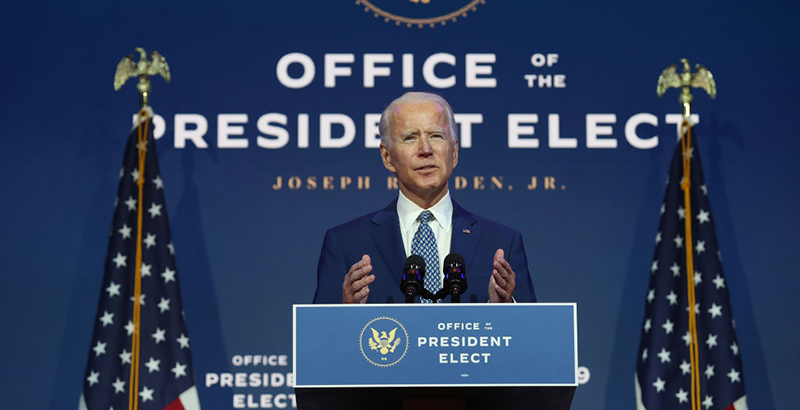 The Department of Education isn't the only part of the federal government where former teachers and education advocates will have a role in the Biden administration.
At least half a dozen individuals recently appointed to positions in the White House include those with teaching experience and others who have worked with education-focused organizations. While several have most recently worked on the Biden-Harris campaign — and didn't necessarily jump straight from the classroom into government — they'll still have direct knowledge of issues that matter to both teachers and parents.
The incoming White House staff, for example, includes Kaitlyn Hobbs Demers, who taught fifth grade in the Gwinnett County Public Schools in Georgia and spent 2013 and 2014 advising Teach for America "corps members" and interviewing future candidates. Demers has been appointed special assistant to the president and chief of staff for the Office of Legislative Affairs.
Corina Cortez, once a senior advisor at the National Education Association, will serve as special assistant to the president for presidential personnel. And Dani Durante, who will be the director for leadership and training, was previously the senior director of operations at OneGoal: Graduation, a nonprofit focused on college readiness, particularly for low-income students of color.
"I think it's interesting to see appointees with education backgrounds," said Anne Hyslop, assistant director for policy development and government relations at the Alliance for Excellent Education and a former policy adviser at the U.S. Department of Education."That is experience, a point of view they'll be bringing with them that affects how they think about policy and the role education can play."
Charles Barone, the director of policy at Democrats for Education Reform, added that with former United Nations Ambassador Susan Rice, Biden's pick to lead the Domestic Policy Council, "having no domestic policy experience, it makes some sense that they would lean to other hires having domestic policy experience, including education."
Hyslop noted that future first lady Jill Biden, a teacher, could also be playing a role in tapping those with education experience. "It's not far-fetched to imagine Dr. Biden may want to devote some of her time to education projects, given her career interests," she said.
Others, however, suggested the similarities in the resumes of Biden's new hires could be more coincidental. Julia Martin, legislative director at Brustein and Manasevit, a Washington-based education law firm, said those who worked on Biden's campaign and transition team are likely joining the administration for their more recent experience, rather than their connections to education issues.
Teach for America, she added, "has been a stepping-stone for a lot of Democratic political folks for some time, so that's not a surprise." Durante, like Demers, worked at TFA.
Others have more extensive — and recent — scholastic experience. Princeton University's Cecilia Rouse, who will chair the Council of Economic Advisors, has focused her research on education and was senior editor of the Princeton-Brookings Institution journal, Future of Children.
And capturing the new administration's work as White House video director will be Jonathan Hebert, who was part of the Biden-Harris campaign and previously worked for Our Turn Action Network, formerly named Students for Education Reform.
At Our Turn, Hebert created videos on opposition to a North Carolina policy requiring undocumented students to pay out-of-state tuition and another on the impact of the University of Southern California's admissions scandal on first-generation college students.
"In Jon," said Our Turn CEO Mohan Sivaloganathan, "it is exciting to see a warrior for educational justice in the White House, who has a firsthand view of how young people can and should shape our schools."
Support The 74's year-end campaign. Make a tax-exempt donation now.