NewsfeedEducation Reform Groups Decry Associated Press Analysis of Charter School Segregation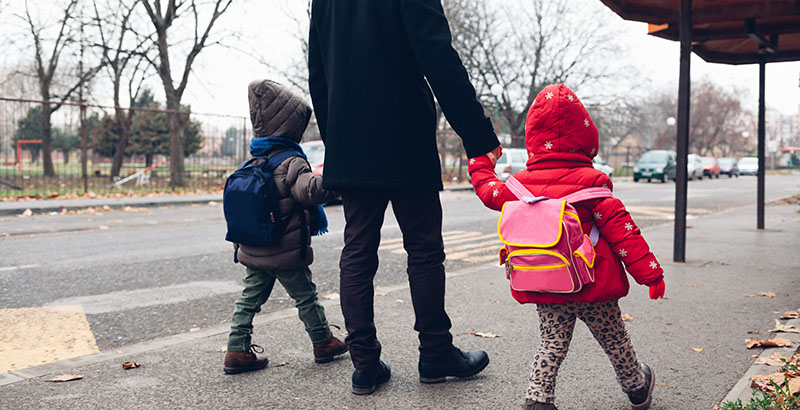 An Associated Press article about segregation in charter schools has sparked a stinging backlash from education advocates across the country.
The article, which went out wide on the AP wire under the headline "US charter schools put growing numbers in racial isolation," makes the assertion that charter schools are more likely than district schools to have a 99 percent or higher minority population, which the reporters say correlates to "low achievement levels" for students.
The article was published in several major metropolitan newspapers, and was featured in Education Week, Esquire, and ABC News.
Several education reform leaders and organizations promptly criticized the AP for conflating school quality and diversity, and emphasized that families often choose to send their children to charter schools due to a lack of academically suitable choices in their neighborhoods. Several notable education leaders also observed that the article seemed to be criticizing charter schools for the long-standing segregation of the surrounding community.
Shavar Jeffries, president of Democrats for Education Reform, said in a statement that the Associated Press report was a "missed opportunity" to explore the issue of segregation and racial achievement gaps.
AP story misses mark: 1) seg schools reflect seg neighborhoods, not other way around; 2) charters serve mostly Blk and Brown kids b/c those kids are most in need; and 3) schools remain seg b/c of active efforts of white families to avoid diverse schools https://t.co/6RPiMqd4hn

— Shavar Jeffries (@shavarjeffries) December 4, 2017
Johnny C. Taylor Jr., president of the Thurgood Marshall College Fund, which represents students attending historically black colleges and universities, tweeted that the article "frustrated" him:
This article frustrates me – if you believe charter school "isolation" hurts students b/c they enroll high % of one minority group, what do you say about HBCUs? @tmcf_hbcu students shouldn't abandon their schools because their classmates look like them! https://t.co/8PPadEt950

— Johnny C. Taylor, Jr (@JohnnyCTaylorJr) December 4, 2017
The article also received pushback from people and organizations that participated in the piece.
Howard Fuller, an advocate of school choice who is on the board of a charter school and was previously the district superintendent in Milwaukee, tweeted a response.
The issue for low income Black children is how to get an effective education. I don't oppose integration. I support excellent education for poor Black children wherever they can find it. Blaming charter schools for the lack of integration is bogus. https://t.co/dCMKczA1Qk

— Howard Fuller (@HowardLFuller) December 3, 2017
"It's a waste of time to talk about integration," said Fuller, who is quoted in the story, which focuses on two Milwaukee charter schools. "How do these kids get the best education possible?"
Integration is not THE goal. It may be yours. It's not mine nor is it the goal of so many Black children who real goal is surviving while people like you are talking about integration. https://t.co/dVd9AIWbmG

— Howard Fuller (@HowardLFuller) December 3, 2017
Concept Schools, the charter management organization overseeing one of the schools featured, Milwaukee Math and Science Academy, said in a statement that the story "failed to recognize charter schools are often limited to operate in socioeconomically segregated communities with failing traditional district schools, and poverty is widely understood to correlate with low student proficiency."
Others took to Twitter to praise the AP's reporting, seeing it as an indictment of the charter movement.
Randi Weingarten, president of the American Federation of Teachers union, said the article offered "damning" evidence against charter schools.
A spokesperson for the Associated Press told The 74 that the news organization "stands by its reporting."
This is not the first time the issue of segregation in charter schools has come up. A 2016 Brookings Institution report indicated that although charter schools are more segregated by race than traditional district schools, school quality matters more for educational outcomes than a school's racial makeup.
Submit a Letter to the Editor