Education Level 'Strongly Predicts' Degree of Bias Against Women in Politics, New Survey Shows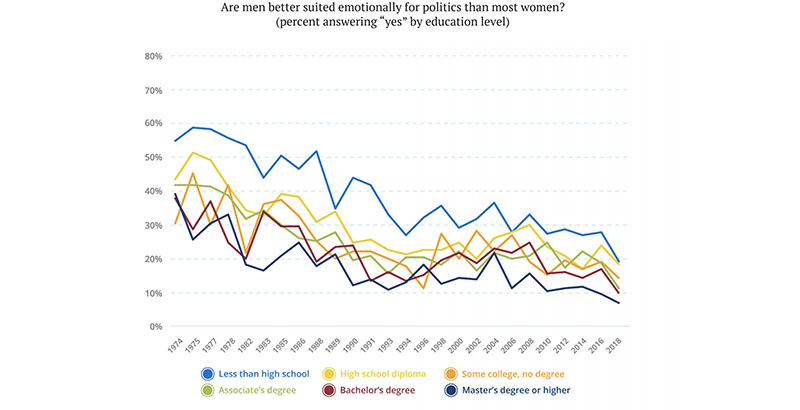 Whether you believe women are "emotionally suited" to hold political office is closely tied to your level of education, a new report suggests.
Education level "strongly predicts" bias against women in politics, according to an analysis released Tuesday by the Georgetown Center on Education and the Workforce. Nineteen percent of those surveyed with less than a high school degree said men are " better suited emotionally for politics" than are most women, compared with just 7 percent of people with postgraduate degrees who said the same. One in 10 respondents with a bachelor's degree agreed that men are more suitable for political office.
That bias is "troubling," said Nicole Smith, CEW chief economist and an author of the report.
"It's no real surprise that education is highly correlated with more tolerant views overall," Smith said. "But what was surprising was the extent to which those differences still held in 2018."
Prejudice against women in politics has fallen in the United States since the 1970s, but the authors note that the bias that persists could be enough to swing an election against a female candidate.
Overall, 13 percent of both women and men said they agreed that men are "better suited emotionally for politics than most women." That figure was close to 50 percent in 1975.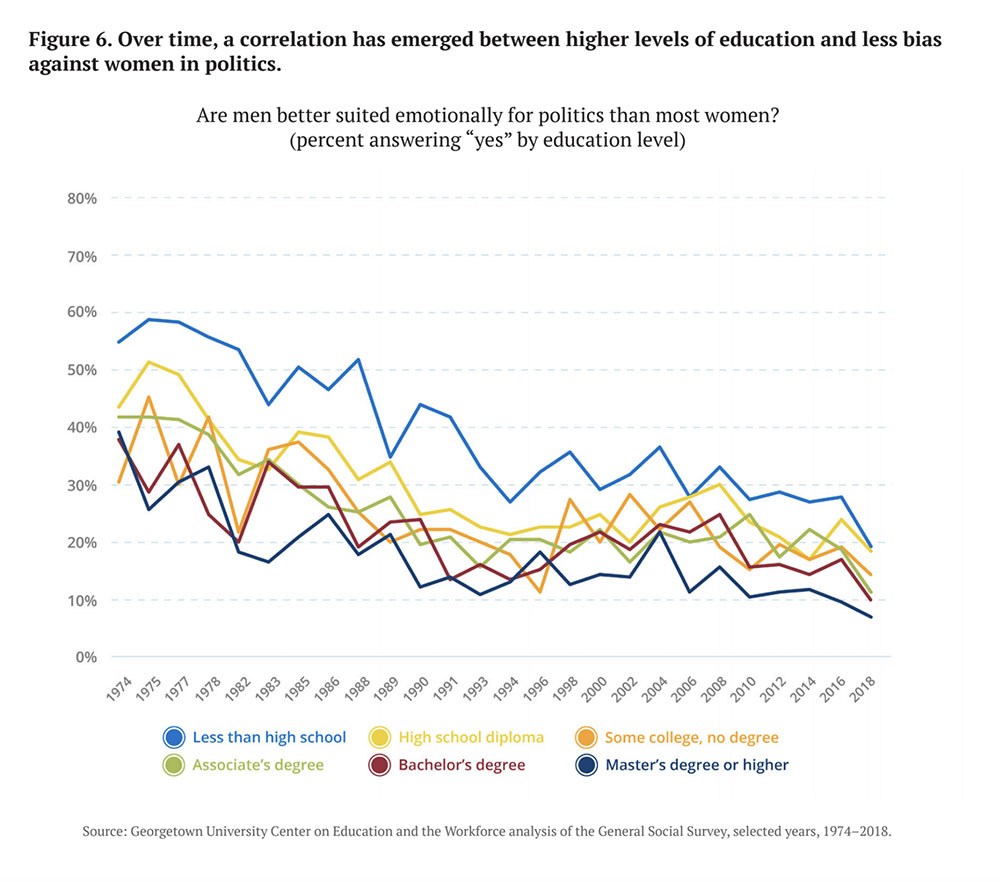 The report uses data from the 2018 General Social Survey, a project of the independent research organization NORC at the University of Chicago. The General Social Survey, conducted every other year since the 1970s, uses in-person interviews to track American public opinion on various issues.
Family income, race, political party affiliation and age have effects on respondents' perceptions of women's emotional suitability as well.
The analysis comes as a record six women have officially entered the primary race for the Democratic presidential nomination: Sens. Elizabeth Warren, Kirsten Gillibrand, Kamala Harris and Amy Klobuchar, and Rep. Tulsi Gabbard and author Marianne Williamson.
Although the 2018 midterm elections saw a record number of women elected to Congress, men still hold about 75 percent of seats there — at a time when American educational attainment is at an all-time high.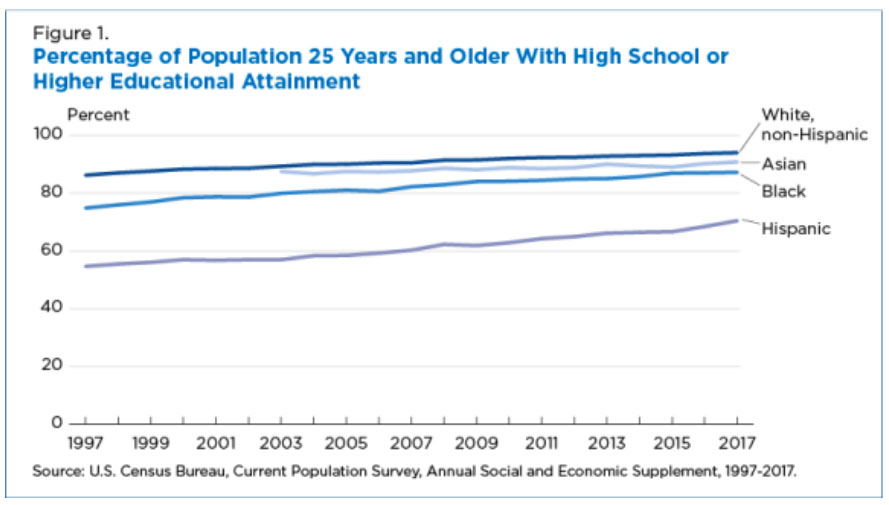 The authors write that the results support "the common belief that education is an antidote to intolerance," at least in the case of bias against women in politics. The report also notes that an "imbalance" in media coverage can complicate how voters view candidates.
The silver lining, Smith noted, is that the share of respondents who don't believe women are suited to political office has been getting smaller over time.
"All of the evidence, in my opinion, points to the fact that as we move into the future and become more educated, we should observe lower levels of people uncomfortable with the idea of a woman running for office," she said.
Disclosure: The Bill & Melinda Gates Foundation provided support for this report and also provides financial support to The 74.
Get stories like these delivered straight to your inbox. Sign up for The 74 Newsletter