Up to $500,000 in Matching Funds to Help Teachers Promote Family Engagement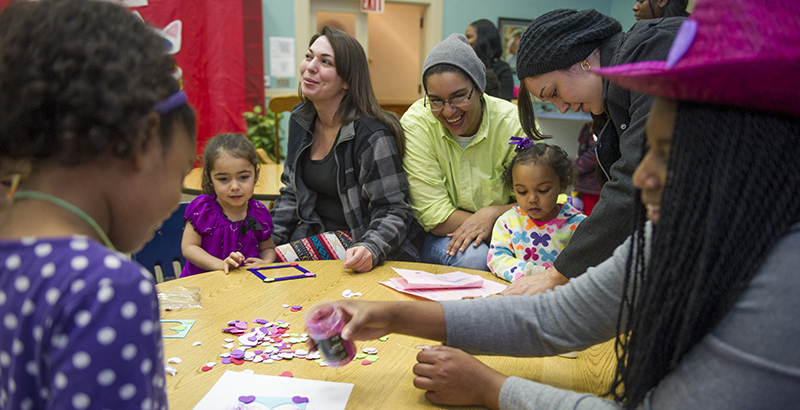 Teachers can get up to $1,000 in matching funds for projects to involve families in student learning under a new program from a popular online fundraising site for educators.
The Carnegie Corporation will match money raised for the teachers' family engagement events through a partnership with DonorsChoose.org.
The goal of the project is to support family engagement efforts and to learn more about what works best, said Carnegie Project Officer Ambika Kapur. Carnegie has committed $500,000 to the initiative over the next year.
"We hope that there will be many, many creative projects that come out of this," Kapur told The 74. She cited research that indicates parents often think their children are doing better academically than they are, making teacher-parent communication extremely important. Additionally, parent involvement in learning is shown to increase student achievement.
To qualify, teachers post a project on the site and flag it with a code for the matching fund campaign. Projects must cost $2,000 or less and create an opportunity for family engagement outside of school hours. Staff at DonorsChoose.org will vet the teacher posts and select projects for the matching program.
They can then share the post with family and friends, and anyone who visits the site can donate. Once the project is fully funded, DonorsChoose purchases the materials and sends them to the teacher's school.
Projects approved for the matching funds include a Star Wars Family STEM Night and robot-building kits that students can work on at home with their parents.
After each project is completed, a teacher and parent will complete surveys so Carnegie can collect information about what successful family engagement looks like.
"Teachers know best" how to get families involved, Kapur said.
Disclosure: The Carnegie Corporation of New York supports The 74.
Support The 74's year-end campaign. Make a tax-exempt donation now.