90% of Parents Think Their Kids Are on Track in Math & Reading. The Real Number? Just 1 in 3, Survey Shows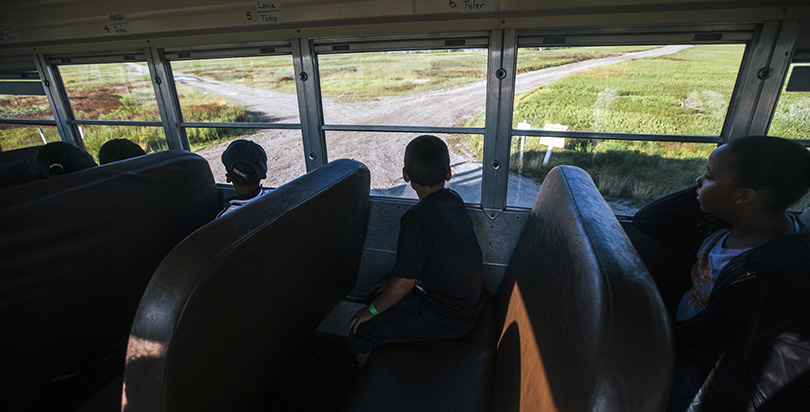 One parent thought teachers with emergency certificates had CPR training. Another heard the phrase "school climate" and thought her child's school had a broken air-conditioning system.
These are just a few of the misconceptions the Washington, D.C.–based nonprofit Learning Heroes has heard while trying to help parents understand the jargon-heavy education landscape at their children's schools. And though they may be amusing examples, they reveal a concerning communication gap between schools and parents.
"The education community continues to use a language that parents don't speak," said Bibb Hubbard, Learning Heroes founder and president.
This communication gap creates a significant disconnect in how parents think their children are doing in school versus reality. In its second national survey, Learning Heroes found that 9 in 10 parents think their children are performing at or above grade level in math and reading — but results from the National Assessment of Educational Progress, known as the Nation's Report Card, shows that only 1 in 3 U.S. eighth-graders are proficient in math and reading.
Parents have high hopes for their children's education, the survey revealed: 74 percent expect their child to get a college degree, and 60 percent are confident their child will be well prepared for college coursework. But this, too, may be a misconception: Data from Complete College America show that 50 percent of students entering two-year colleges and 20 percent of students entering four-year colleges must take remedial classes.
"The heartbreaking part of this is parents — without that knowledge, the accurate picture of where their child is — they can't do the job they're intending to do as well as they should be able to," Hubbard said.
These barriers are often language-based, said Maine parent Micky Bondo, who formed the group Portland Empowered to help immigrant parents like herself have a voice in their children's schools.
"The population is changing. We have a lot of languages, a lot of education backgrounds. Parents can't speak English. Report cards are not explaining everything that parents are supposed to do," Bondo said. "You cannot empower the students without the parents. The parents need to be there."
Minority groups are most likely to believe in the importance of earning a college degree, according to the survey. In homes where Spanish is the primary language spoken, 92 percent of parents say getting a college degree is absolutely essential or very important, followed by 85 percent of all Hispanics, 75 percent of African Americans, and 64 percent of whites.
Parents rely more on their child's report card (86 percent) than on annual state test scores (55 percent) to understand whether their child is on grade level. Two-thirds believe report cards provide a more accurate picture of achievement than standardized tests.
"The amount of weight that parents place on report cards, they truly see it as gospel," said Elizabeth Rorick, deputy executive director of communications and government affairs at the National PTA. "We need to push our parents to look at the overall performance. It's not just what's happening in the classroom. It's important they review their annual state test results as well."
Families also have many anxieties about their child's well-being, with 58 percent of parents saying they worry about their children's happiness and emotional health. More than half of parents also worry about paying for college, peer pressure faced by their children, online safety, and physical safety.
Learning Heroes commissioned the survey of more than 1,400 K-8 public school parents between March and April 2017. Conducted by Hart Research Associates, the online survey includes oversamples of Hispanics and African Americans. The margin of error is plus or minus 3.2 percentage points for all parents.
The survey found that parents would find more resources from schools helpful, such as detailed explanations of what their children will be expected to learn, activities to improve math and English skills, and summer activities so students don't fall behind.
Learning Heroes partnered with the National PTA and Scholastic to create a back-to-school action list of ways families can engage and communicate with schools. It gives advice for analyzing state testing data, preparing for parent-teacher conferences, and practicing skills at home.
"The partnerships between parents and teachers is pivotal," Rorick said. "They need to be a team."
The Bill and Melinda Gates Foundation and the Carnegie Corporation of New York provide funding to Learning Heroes and The 74.
Get stories like these delivered straight to your inbox. Sign up for The 74 Newsletter