Debunking Flu Myths: With Close to 100 Children Dead From the Virus, Leading to School Closures in at Least 23 States, Expert Calls 'Deep-Cleaning' Schools a 'Waste of Money, Time, and Effort'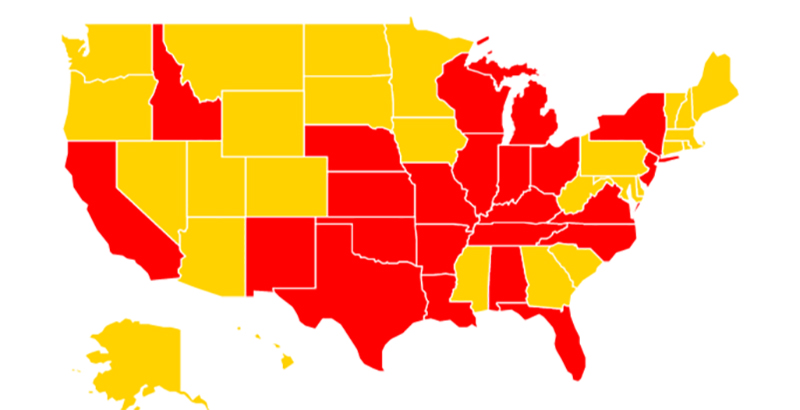 At least 97 children have died, and schools in at least 23 states have closed for a day or longer, due to flu-related symptoms since October 1, according to federal officials.
Centers for Disease Control and Prevention acting director Anne Schuchat said the season could break modern records for hospitalizations. The center has described the outbreak as "moderately severe," on par with 2013–14, which was particularly nasty. The flu is currently widespread in most of the country and could last until May.
About half of the children who have died were otherwise healthy, and most weren't fully vaccinated, according to CDC data.
To help separate fact from fiction, The 74 recently spoke with William Schaffner, a doctor and infectious-diseases specialist at Vanderbilt University Medical Center, to learn more about how the virus affects children, teachers, and classrooms.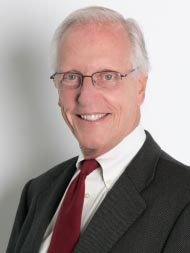 Influenza spreads chiefly through close personal contact, especially when people are in enclosed spaces for an extended period of time, which makes the classroom an ideal environment for spreading the flu, Schaffner said. Less often, people can get the virus on their fingers and then spread it by touching their nose or mouth.
Research indicates that the droplets from a sneeze can travel more than 20 feet and may remain suspended in the air for as long as 10 minutes, so the flu virus can easily infect the air inside a classroom long enough to make kids and adults sick from just a few coughs or sneezes.
There's a lot to learn about how influenza spreads, but here's some of what we know about its effect on schools.
1 "Deep cleaning" makes people more comfortable, but it doesn't really prevent the spread of influenza.
Many schools have closed amid outbreaks in part to give staff time to "deep clean" the buildings, some even using "fogger" machines that spray disinfectant on surfaces throughout a room.
The foggers, which can cost hundreds of dollars, are a "waste of money, time, and effort," Schaffner told The 74.
"It's great politics, it's great TV, [but] it has almost no impact on the transmission of influenza," he said about news reports showing staff cleaning schools on days off. "It makes all the parents feel warm and cozy; it makes the school feel that they're doing something; but it really has a trivial impact. Influenza virus is not transmitted by environmental surfaces to any degree."
2 Kids really do spread more germs than adults.
Most adults start to be contagious with the flu about one day before their symptoms start and remain contagious for 5 to 7 days after, according to the CDC. Children may be contagious for even longer. The flu virus can survive on hard surfaces for about 24 hours.
And children really are more contagious than adults when they get sick.
"Children — younger children especially — when they acquire influenza, they produce more virus and are able to transmit it for a longer period of time than adults," he said.
3 The vaccine is fundamental to minimizing flu outbreaks.
Getting the flu vaccine every year and encouraging others to do the same is the "single most important thing" anyone can do to minimize the impact of influenza, Schaffner said.
The CDC recommends that everyone over six months old get an annual flu shot, which can prevent the flu or make symptoms less severe. The flu shot wasn't particularly effective this year because one of the strains making people sick is difficult to prevent using the vaccine, but experts say it's better than nothing.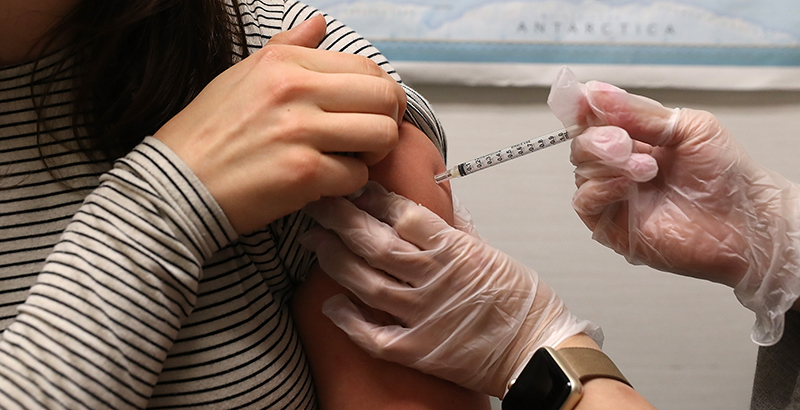 "We know the influenza vaccine is far from perfect, [but] it happens to be the best we have available now, and any degree of prevention and protection that we can get from using our pretty good vaccine … helps mitigate the impact of influenza on our population, including in our schools," he added.
School leaders should make it easier for teachers and staff to get vaccinated, by providing vaccines at school, or by offering incentives for them to get the flu shot, Schaffner said.
See more from Dr. Schaffner:
Get stories like these delivered straight to your inbox. Sign up for The 74 Newsletter