Schools in Texas, Massachusetts, Oklahoma & Tennessee Mourn Educators Who Have Died Due to the Flu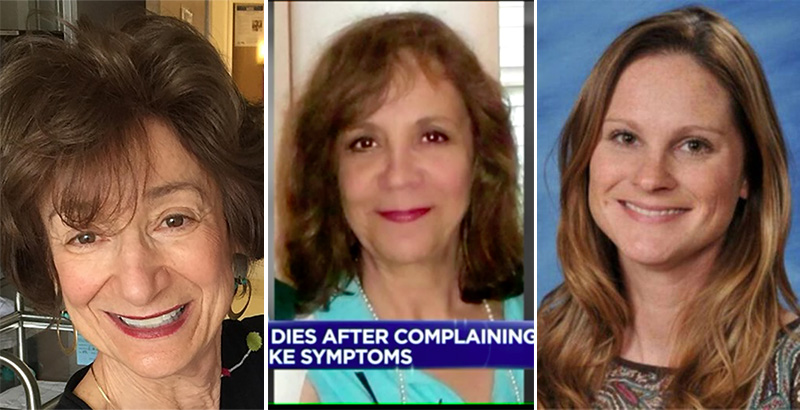 At least three teachers and a school counselor have died of flu or related complications so far this season, which may last until May and could break modern records.
Phyllis Gotlib, 68, a music teacher in Massachusetts; Susan Roberts, 58, a counselor in Oklahoma; and Emily Poe, 69, a high school English teacher in Tennessee, all died in January. Heather Holland, 38, a second-grade teacher in Texas, died in February.
Crystal Whitley, 35, a special education teacher in Texas, remains on life support after contracting two strains of the flu and then pneumonia and MRSA, a bacterial infection that is difficult to treat with antibiotics, according to published accounts.
In Swampscott, Massachusetts, the three schools where Gotlib worked were closed so students and staff could attend her funeral.
In a Facebook post, Stacy Ann Phelan wrote, "Remembering Phyllis Gotlib today and all she did to make children shine! God Bless her."

Following her death, rumors spread online that Holland, the teacher from Texas, could not afford to purchase the medication her doctor prescribed to combat the flu, a generic form of Tamiflu. Although Holland did hesitate because of the $116 price tag, her husband has said he later bought the medication and she started taking it. (Though the viral stories that she couldn't afford the medication because of her insurance were false, Holland's husband did say he wished teachers had better coverage, according to the The Wall Street Journal.)
"It's principle with her. She's a very frugal person in general, always has been," he said.
But a few days after visiting the doctor, Holland's condition worsened and she was admitted to intensive care at a local hospital, according to the Journal. The following day, she died.
So far this season, schools in at least 22 states have closed for a day or more because of rampant flu. Around the country, students are also mourning lost peers, as the Centers for Disease Control and Prevention are reporting 63 pediatric deaths since flu season began October 1.
Acting CDC Director Anne Schuchat said on Twitter last week that the virus activity still seems to be on the rise. She recommended that people stay home from work or school if they get sick with flu symptoms and seek medical attention for extreme symptoms like persistent high fever, shortness of breath, or rapid heartbeat.
Schuchat also said in a press call Friday that this year may break records for hospitalizations, especially among children and young people, as she expects several more weeks of flu.
Get stories like these delivered straight to your inbox. Sign up for The 74 Newsletter