Court Scraps Vermont Ban on Sending Tax Dollars to Religious Schools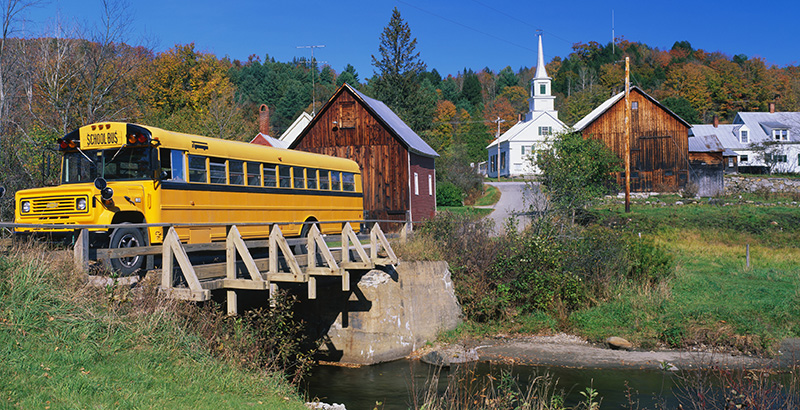 Updated, June 9
Get essential education news and commentary delivered straight to your inbox. Sign up here for The 74's daily newsletter.
In Vermont, where the state constitution enshrines a centuries-old prohibition against using tax dollars for religious purposes, a federal appeals court ruled last week that students in school choice districts may use their town's tuition assistance at a local Catholic school.
The ruling comes on the heels of a pivotal Supreme Court decision last summer, Espinoza v. Montana Department of Revenue, which stipulated in a 5-4 vote that public funding for school choice programs cannot exclude religious educational facilities simply on grounds that they are non-secular.
The Alliance Defending Freedom, the Christian legal group that argued the case on behalf of four Vermont high schoolers and the Roman Catholic Diocese of Burlington, is celebrating the ruling as a clear-cut victory.
"Vermont's program provides a public benefit to families to use at a school of their choice. The government cannot take a family's benefit away from them just because it doesn't like that the family chose to send their child to a religious school — that's unconstitutional and discriminatory," Paul Schmitt, legal counsel for the Alliance, wrote in an email to The 74.
"This decision makes clear that the First Amendment's Free Exercise Clause protects families in Vermont from religious discrimination the same as it does those in Montana."
But legal scholars and education experts say that the case is not so simple — and is probably not over.
They draw a key distinction between a ban on public dollars going to religious schools simply because they are non-secular, which Espinoza clearly outlaws, versus enacting safeguards to ensure, "if you receive this money, you can't use it to teach religion," Derek Black, constitutional law professor at University of South Carolina, told The 74.
Vermont's town tuitioning program dates back to 1869, making it the oldest school choice program in the country. However, up until 1991, participating private schools were considered by the state to be public schools with private boards, according to a 1989 Vermont Department of Education memo, subject to the same regulatory provisions as other town schools. Vermont's program also differs from the funding mechanism in Montana, where private school tuition is subsidized through a tax credit scholarship, with donors receiving a tax break in exchange for their contribution versus public money flowing directly to private schools from the government.
Because Vermont has never had a rule to specify how taxpayer funds could be spent at private schools, Black says the court's recent decision is unsurprising and likely to prompt further legislation.
"I don't see why this decision suggests that Vermont needs to just wave a white flag and say, 'OK, the coffers are open to the churches to come get what you want,'" he said. Instead, the state needs to "be nuanced and say, 'OK, here's how we're going to restrict this use.'"
Peter Teachout, who works as a professor of constitutional law at Vermont Law School, agrees, arguing that there should be a process to certify that tax dollars are going to sectarian functions. "Private religious schools have lots of expenses that are unrelated to the propagation of religious feelings," he pointed out in an interview.
The issue stems from voucher programs run by certain districts. Many school systems in the Green Mountain State are so small, former Vermont Secretary of Education Rebecca Holcombe told The 74, that "it doesn't make sense for … every single district in Vermont to have its own high school." Instead, some districts allow funds to follow students to nearby public high schools of their choice, or to private schools as tuition subsidies.
Eli Hulse, who grew up in South Hero, Vermont and graduated from high school in 2015, attended one such district. His family homeschooled him up until the end of middle school. To ease the transition into high school, they selected a small private school and received tuition assistance from their town. It was an adjustment, Hulse said, to learn the formulaic writing expected in essays, pick up on the structure of classes and get used to taking exams, so the reduced class size helped.
"Teachers are able to give more dedicated attention to [a class] of 12 than one of a couple hundred," he told The 74.
But though his family did not choose a religious school, others in districts like South Hero do.
At Rice Memorial High School, the Burlington Catholic school attended by the students involved in the lawsuit, 17 families from "tuitioning" towns like Hulse's already are enrolled, Principal Lisa Lorenz told local station WCAX. They will now be eligible for funds from their towns as per the recent ruling. Tuition and fees for the 2021-22 school year are $12,425 and subsidies may attract new families to the school who previously had been unable to afford it, Lorenz hopes.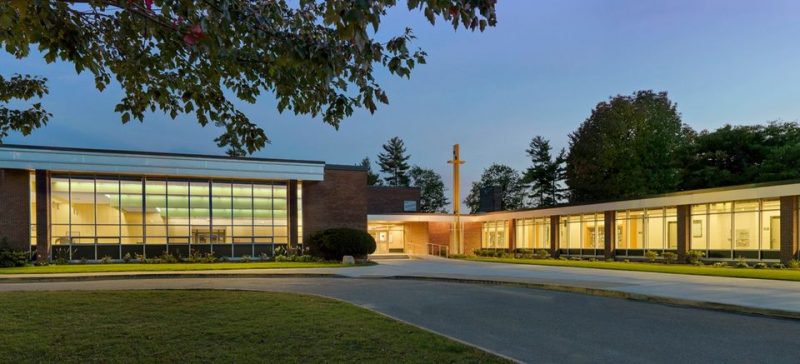 But Holcombe remains cautious. With the change comes new questions to be answered, she says. At Rice, for example, the task to "love learning, seek God and serve others" is "weaved into every aspect of life," according to the school's mission statement. How can tax money go toward the institution without supporting the teaching of religion, Holcombe wonders.
Further, what happens when those views come in conflict with the expectations of public-serving institutions, she asks. "If Vermont is subsidizing religious schools, will religion be used to justify discrimination?" she asked.
Holcombe points to Grace Christian School, a small, religious K-12 school in Bennington, Vermont, where the institution's handbook states that "rejection of one's biological sex is a rejection of the image of God within that person," also likening homosexuality to bestiality.
In May, the school's administrator told local news outlet VTDigger that Grace Christian "reserves the right, in its sole discretion, to refuse admission of an applicant or to discontinue enrollment of a student if the atmosphere or conduct within the home or the activities of the student are counter to or in opposition to the biblical lifestyle the school teaches."
For students from tuitioning districts, "the government needs to define what the public education is that they're purchasing when they pay a voucher," argues Holcombe.
But regardless of any state-level changes that may arise in Vermont in response to the ruling, some observers predict that the case may ultimately land in the Supreme Court. Last October, a U.S. Circuit Court of Appeals ruling in a Maine case fell in the opposite direction of Vermont's, upholding a ban on tuition payments to religious schools.
"One of the issues in the Supreme Court taking up a case is, 'Is there a circuit split?'" said University of South Carolina's Derek Black.
If the Vermont case does reach the high court, with its 6-3 conservative majority, Holcombe thinks a larger strategy may be at work. She points to other cases litigated by the Alliance Defending Freedom, such as representing a Virginia teacher who refused to use the pronouns that match the gender identity of trans students, to argue that the Green Mountain State case may be part of a campaign to promote religious freedom at the expense of LGBTQ rights.
"Vermont is just one Lego piece in a larger building," said Holcombe. "We were picked precisely because we have a weak statutory and regulatory set of constructs around the use of public dollars in private settings. We're just a very convenient case test."
Support The 74's year-end campaign. Make a tax-exempt donation now.