Counselors Offer Clarity, Support to Young Classmates of Victims of Sutherland Springs Rampage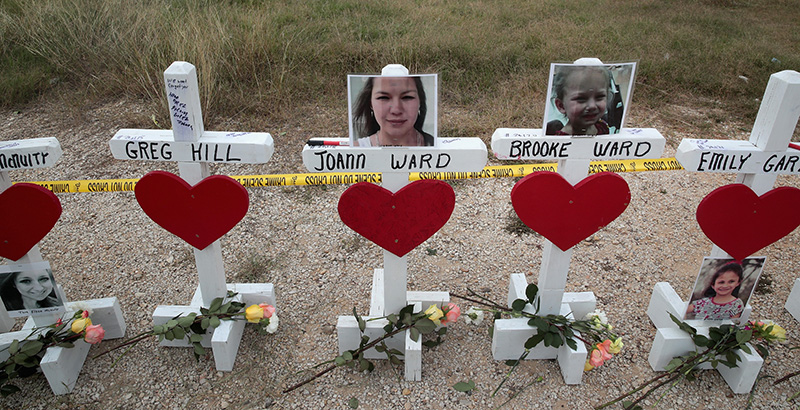 Gray day … Everything is gray. I watch. But nothing moves today.
—Dr. Seuss, My Many Colored Days
Gathered on a rug in the Floresville South Elementary School library, a small group of grief counselors broke the news to a room of second-graders: Their classmate, 7-year-old Emily Garza, was dead, a victim of gun violence.
Emily's sister Brooke Ward, a 5-year-old kindergartner at the same school, and their mother, 30-year-old Joann Ward, were also among those killed on Sunday while praying at a church in Sutherland Springs, Texas. The mass shooting left 26 people dead and 20 hurt, 10 critically. Among the injured was Emily and Brooke's 5-year-old brother, Ryland, also in kindergarten, who was hospitalized after being shot several times.
Young children in elementary schools — many who have never experienced the loss of a loved one — often fail to understand the permanence of death.
"We did what we do, which is go in and give kids really bad news and let kids know that it's OK to be sad, it's OK to be angry, it's OK to not be sad and angry," said Kimberly Ridgley, director of counseling for San Antonio's Northside Independent School District, who helped officials in the much smaller Floresville district approach the children. "How you acknowledge your feelings, and how you work through them, that's scary for a lot of folks."
Working in a large urban district, Northside officials are used to breaking tough news to young children, including the deaths of students or teachers. Within hours of the shooting, they began to mobilize, and the day after the shooting, 13 Northside counselors arrived at the Floresville elementary school to inform the children of the tragedy and to help them recognize and embrace their emotions.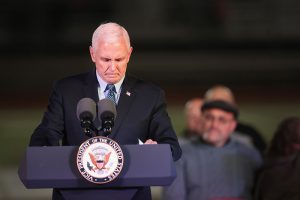 The process began with morning telephone calls to parents, who were invited to visit the school as Ridgley's team broke the news to their kids. Generally in these situations, she said, about half of parents are able to make the trip. Counselors tell parents how to recognize warning signs in their children, which include not eating, not sleeping, behavioral problems, or changes in academic performance. They also advise parents to monitor children's access to social media and news of the tragedy. "Kids don't need to know the gory details that everybody else knows," she said.
Then, the children were ushered into the library. While most students in the room knew about the shooting, she said, all of them knew some form of tragedy had occurred. Quickly, the conversation pivoted from the event to focus on emotional healing.
"We talk about what you can do to feel better," Ridgley said. "You can drink water and get the cortisone and adrenaline out of your bloodstream. You can talk to someone you love and trust. You can exercise. You can color."
Next, the counselors read the children a book by Dr. Seuss, called My Many Colored Days. The book never mentions death, but rather associates a range of emotions with colors.
Finally, students were asked to color paper hearts and include words that described their emotions. This activity, Ridgley said, has two purposes: to help children embrace their feelings, and to help identify students who may need additional supports. A student who colors the heart black, for example, raises a red flag.
Even with supports in place, the event — which Texas Gov. Greg Abbott described as the worst mass shooting in state history — will likely have a profound effect on the community, particularly its children, for years to come.
On Wednesday, Vice President Mike Pence visited the small town, where he met with victims' families and spoke during a vigil at Floresville High School. "It seems like too often we hear of another tragedy, another senseless act of violence against the innocent," Pence said. "In these times, I expect it's easy for some to lose heart, but as the good people of Sutherland Springs taught the nation this week, faith is the antidote to fear and despair. Faith is now, and always has been, our source of strength.
Said Ridgley, "I liken it to things like 9/11. There will always be an impact because it so deeply affected their community," she said. "If they were directly related to the families, I think there will always be that grief. My hope, and my hope always in these situations, is that we've done some really good work with students so that, emotionally, moving forward, they're in a good place, and if they are not, they know where to go for help."
Get stories like these delivered straight to your inbox. Sign up for The 74 Newsletter