Collaboration to Nowhere? Report Shows U.S. Teens Rank 13th Internationally in Team Problem-Solving — but Only 35th in Math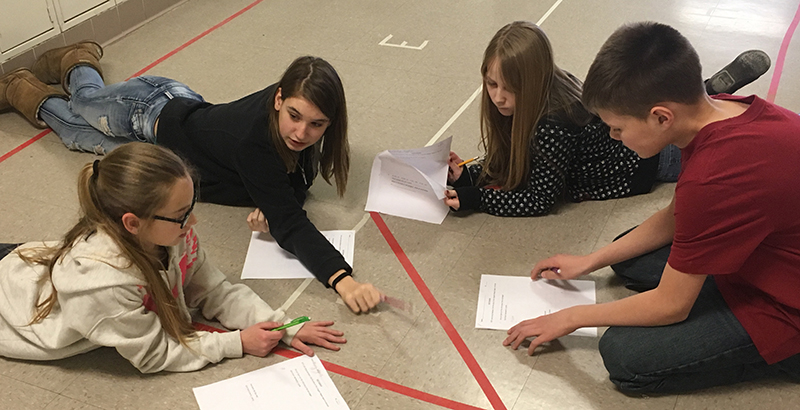 Despite America's international reputation for frontier individualism, U.S. teens turn out to be team players on a global scale, scoring well above the international average on a newly published assessment of collaborative skills.
U.S. students ranked 13th out of 52 countries on a section that measured "collaborative problem solving" on the Programme for International Student Assessment, known as PISA, in 2015. The results were released last week.
Cause for celebration? Not so fast.
Officials at the Organisation for Economic Co-operation and Development, which administers PISA annually to 15-year-olds, noted a strong correlation between collaboration scores and math scores in most countries. Singapore, Japan, and Hong Kong, the top three countries for collaboration, were all in the top five for math, with Singapore scoring the highest on both portions.
But the U.S. was an outlier, scoring high on collaboration, yet placing 35th out of 60 in math in 2015. The U.S. scored 18th in science and 15th in reading.
The low scores of U.S. students on PISA has historically been a source of much hand-wringing among educators. U.S. students routinely rank near or below the average in math — and are far outpaced by students in other industrialized countries on individual academic tests.
The report notes that organized sports can help students collaborate, so the prevalence of youth athletics may have given Americans an edge that they did not have in the academic portions.
In every country, girls outscored boys on the collaborative test. In the U.S., girls scored 26 points higher, close to the mean international difference of 29 points between the sexes.
This was the first year the assessment included a collaborative portion. In an editorial note, the report's authors emphasized the importance of collaboration in the workplace.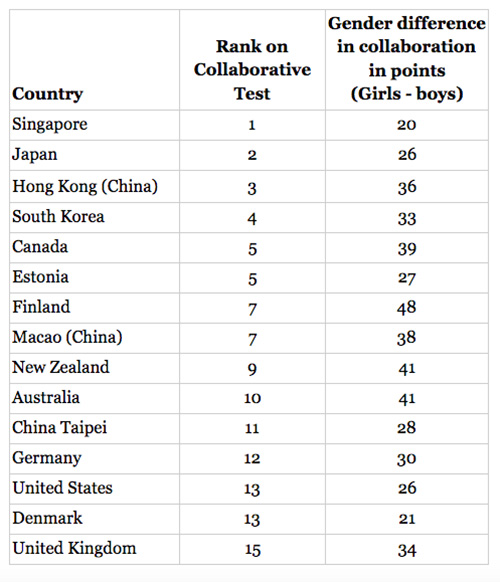 Other key findings:
Singapore topped the rankings in all areas: math, reading, science literacy, and collaborative problem-solving.
Students who report playing video games outside of school scored lower on collaboration, while those who access the internet or social networks outside of school scored slightly higher.
Students who played sports or took part in physical education classes had more positive views of collaboration than those who did not.
Get stories like these delivered straight to your inbox. Sign up for The 74 Newsletter