Changing Minds on the Vaccine One Teen at a Time: This Student-Led Nonprofit is Boosting Youth Vaccination Rates Through Classroom Sessions, TikTok Videos and 'Youth Appeal'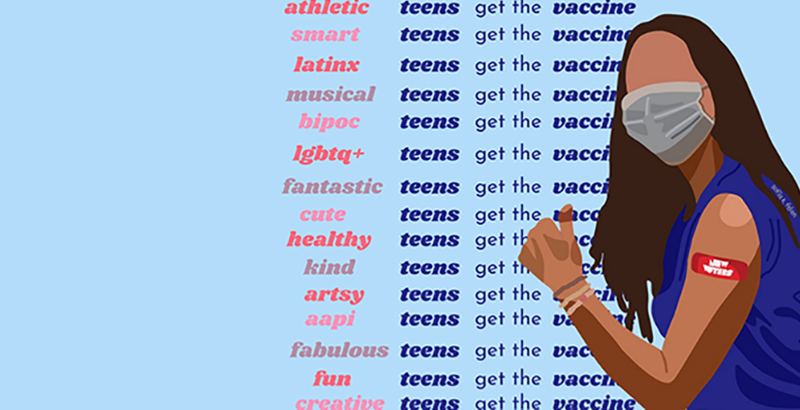 Support The 74's year-end campaign. Make a tax-exempt donation now.
When coronavirus vaccines first became widely available last spring, Etienne Montigny was skeptical.
"I was part of those people that sort of had their doubts," the Miami high school senior told The 74.
He was worried that the development of the shot was too quick, and that perhaps the safety checks were incomplete. He opted to hold off on receiving the vaccine.
But soon after, a classmate changed his mind.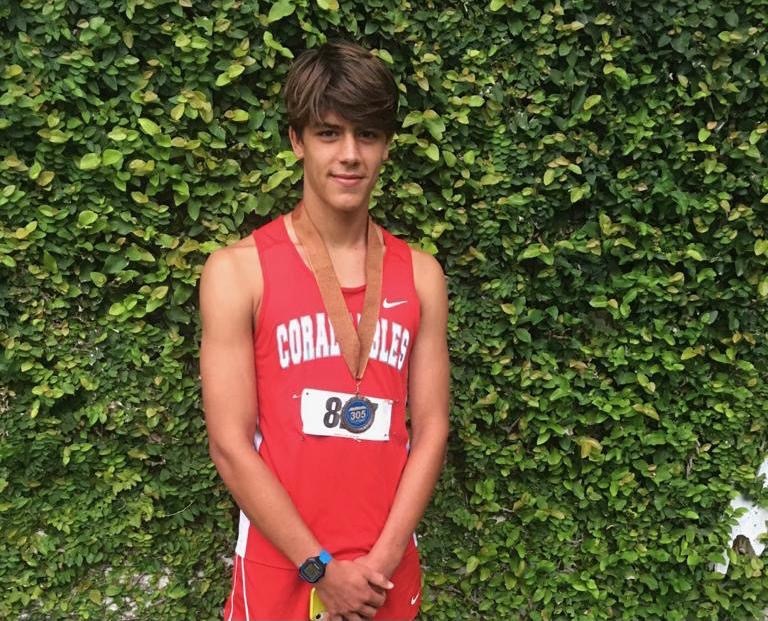 Abigail Felan, communications director for the student-led nonprofit New Voters, was presenting information on the vaccine to classes at Coral Gables Senior High School, where she and Montigny are students, as part of her organization's all-new Teens Get the Vaccine campaign. For Montigny, who over the summer would be traveling to France to spend time with his grandmother and was worried about putting her at risk, Felan's pitch struck a chord. Hearing her speak about the vaccine's safety and benefits was enough to convince him to roll up his sleeve before going overseas.
Now, as schools across the country prepare to return students to classrooms after a summer marked by increasing COVID caseloads brought on by the Delta variant, New Voters is re-launching its Teens Get the Vaccine campaign. The group hopes to persuade peers, like Montigny, on the fence over whether or not to get vaccinated.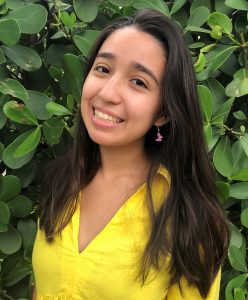 "This is such a pressing issue right now," said Felan, whose state has one of the worst outbreaks of the Delta variant in the nation, with COVID-related hospitalizations breaking records there this week.
Youth vaccination rates continue to lag behind those of adults. As of July 28, some 7.4 million Americans under the age of 18 were fully vaccinated, according to the American Academy of Pediatrics, representing 40 percent of 16- to 17-year-olds and 28 percent of 12- to 15-year-olds. Another 2.2 million teens and adolescents had received a single dose. Meanwhile, 60 percent of Americans over 18 have been fully immunized against COVID.
Down from a high of 1.6 million youth vaccinations per week in late May, rates fell to 315,000 shots per week in early July, before rebounding slightly, with 450,000 individuals under 18 immunized in the week prior to July 28. The uptick may perhaps reflect growing concern for the highly transmissible Delta variant, which more readily infects young people than previous strains. Youth 12 and up are currently eligible for COVID-19 immunizations, and shots for younger individuals are expected midwinter.
In New York City, Mayor Bill de Blasio has launched an all-out blitz to vaccinate eligible students in the country's largest school district, including a $1.3 million ad campaign and mobile vaccination clinics stationed in parking lots near youth sports practices, before the district's mid-September start.
Felan's student-led organization, she believes, has special leverage to persuade teens to get vaccinated because they can empathize with their peers' concerns.
"We have that youth appeal to show that we understand," Felan, also a rising senior, told The 74.
With misinformation about the vaccine constantly being spread online and landing in teenagers' newsfeeds, Felan and her team try not to shame students for having the facts wrong, she added.
"It's important to show that we are empathetic."
From Aug. 6 to Sept. 6, New Voters will double down on its campaign. This spring, Felan reached over 2,000 students by Zooming into classes at her school and speaking about the vaccine. This fall, the group plans to expand its classroom presentation campaign to other locales where the nonprofit has member branches, including California, New Jersey and Pennsylvania, as well as other parts of Florida outside Miami.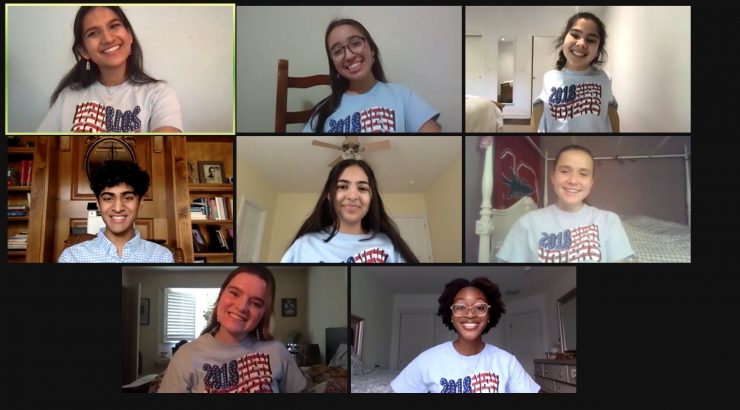 The organization also recorded TikTok videos and Instagram reels that together amassed over 10,000 views and conducted a Q&A session with former CDC Director Tom Frieden to answer youth questions on vaccine safety.
This fall, the youth-powered group plans to continue its information campaign and will partner with various civic engagement organizations such as Pizza to the Polls and Future Coalition. On Friday, New Voters will hold an Instagram live session with Katie Grossbard, a founding member of the nonprofit I am a voter., a nonprofit working to promote democratic participation, says Felan, who is hopeful that the collaborations will help her team's message reach new audiences.
"On a national level, I really hope we can double our reach — or triple our reach," said the high schooler.
She knows there will always be people who watch their videos and ignore the information. But then again, she says, there will also be people who learn something new or are inspired to have a conversation about the vaccine. After seeing a TikTok clip, "maybe they talk to their sister or their friend about [the shot]," said Felan.
The group has already had an international impact. Montigny, inspired by the pitch he received from New Voters, was able to talk his French cousins, who he's staying with this summer, into making vaccine appointments for themselves.
When he returns to Miami, he says, "If I have friends that are not [vaccinated], I know that I can try to convince them."
Support The 74's year-end campaign. Make a tax-exempt donation now.