As More States Green-Light Recreational Pot, Educators Adapt Prevention Efforts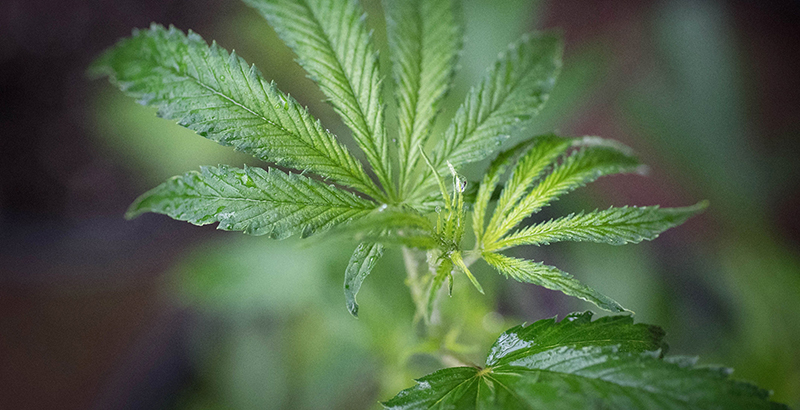 With California poised to become the sixth state to allow recreational use of marijuana, educators are grappling with how to adapt their anti-drug policies to a new reality where pot is sold at local dispensaries and advertised on billboards.
The state will follow in the footsteps of Colorado by using taxes from marijuana sales to fund education and prevention efforts for kids.
California will begin issuing licenses in January for the legal sale of recreational marijuana. The law, known as Proposition 64, will allow adults 21 and over to possess, purchase, consume, and share up to an ounce of marijuana.
Three other states plan to allow recreational use by 2019, and many more have eased up on prohibition by allowing medical marijuana.
It can be difficult for administrators to explain to kids why it's OK for adults — sometimes just three years older than a high school senior — to use marijuana and not them.
"[Teens] think that if it's legal, it must be OK," said Pam Luna, a consultant with the RAND Corporation.
Stanton Glantz, a professor at the University of California, San Francisco, School of Medicine who focuses on tobacco, e-cigarette, and marijuana issues, said the marketing of marijuana complicates the issue. A RAND study released last year shows that marijuana advertising is associated with a higher likelihood of use one year later.
"It's just everywhere now, and the market hasn't been fully opened," Glantz told NPR. "It's the same thing as alcohol and cigarette advertising. It is all directed at normalizing it and presenting it as a fun thing to do."
To aid the conversation, California's Department of Public Health recently launched a website called "Let's Talk Cannabis" to answer frequently asked questions and provide information for youth and parents.
California will also set aside 60 percent of tax revenue from marijuana sales for youth drug prevention, education, and treatment, according to BallotPedia, which provides information about elections and politics.
In Colorado, schools are using taxes collected from marijuana sales to pay for additional school nurses, counselors, and social workers to aid in prevention efforts and intervene early when problems arise, according to the Denver Post.
Researchers believe students are more likely to use marijuana when they believe it is safe, so education about the dangers can discourage use among students, as it has with alcohol and tobacco, said Richard Miech, a research professor at the University of Michigan, who recently worked on a study about adolescent marijuana use and teens.
"We've seen tremendous declines in adolescent use of both substances over the past two decades, so we have examples to work from," Miech told U.S. News.
Get stories like these delivered straight to your inbox. Sign up for The 74 Newsletter