With Deadline Set for Houston, Lessons from Previous State Takeovers
Roen: Creating conditions for success on behalf of students means shifting relationships and power for families, kids, the district & the community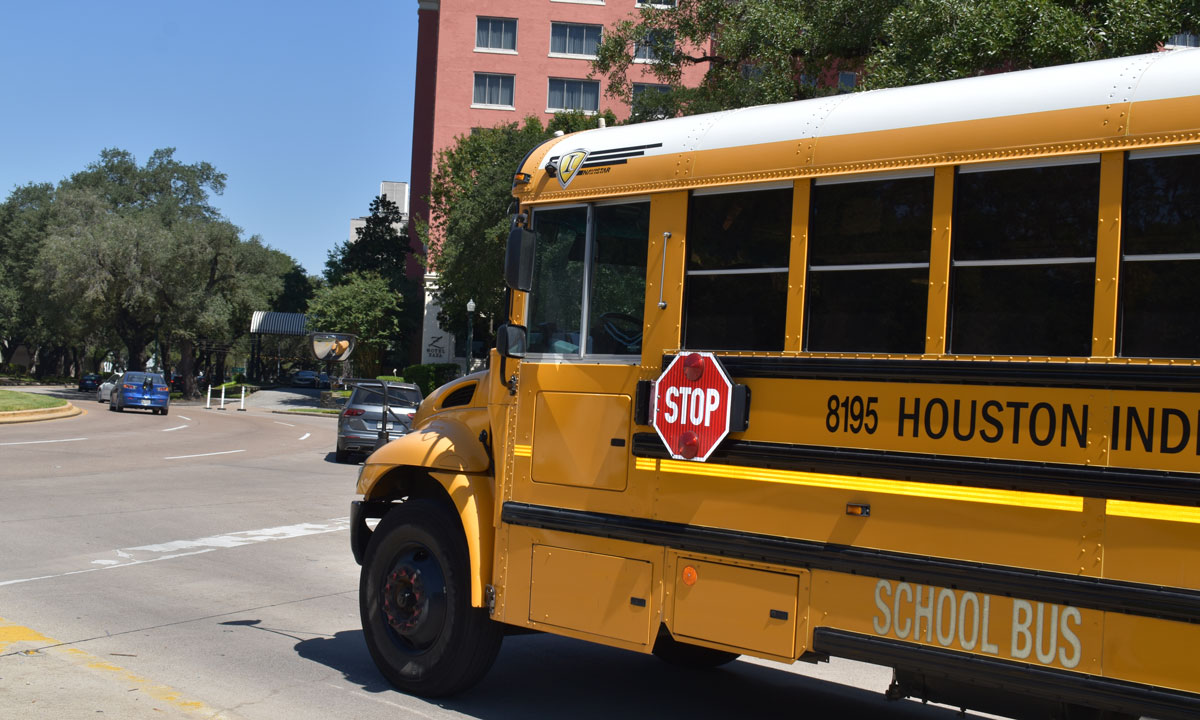 Support The 74's year-end campaign. Make a tax-exempt donation now.
Updated June 2: The Texas Education Agency named charter school CEO and former Dallas superintendent Mike Miles as the new head of Houston ISD on June 1.
The upcoming takeover of the Houston Independent School District by the Texas Education Agency is a bold action necessitated by a state law requiring that, in the case of persistently underperforming schools, the state intervene either by directly closing the campus or by implementing a temporary, districtwide governance replacement. The state has chosen the latter — a big intervention for a state agency.
There is a lot to be said about the move, the laws that triggered it, and the roles and intent of all those involved. I know this as someone who was on the ground as a teacher in New Orleans before and after Hurricane Katrina, when the state's Recovery School District was created; as a founding member and former deputy superintendent of Tennessee's state-run school district; and as a systems innovation consultant who eventually got the full-circle experience of helping support the reunification of the state and local school districts in New Orleans in 2017.
These are each highly scrutinized and studied efforts, and yet the lessons learned don't deliver a clear roadmap for state intervention.
I've learned a lot — from parent power to policy levers — about the potential for a huge impact and unintended consequences when a state intervenes in a district. With the June 1 date set, it is time now to lay the groundwork for a strategy that goes beyond a temporary fix. Those at the state, school and community levels do not need to see eye-to-eye, but they must get below the storm on the surface to create the conditions for success on behalf of the students impacted. Doing so requires shifting relationships and power for parents and students, the system and the broader community.
The tools to transform schools and reimagine districts lie in how they work, not just what they do. The "how" matters both on an interpersonal level and in how solutions are generated. As the Texas Education Agency develops and prepares to execute its intervention strategy in Houston, here are some lessons learned from previous bold state interventions that I hope can inform this big Texas move in a way that improves schools and the system it operates in, with student and family voices at the center.
Understand the Challenge
Schools are a multigenerational effort and experience. While the state may have access to a wide range of historical data and analytics, the experiences of those in a school community — both within and outside the building — are key to understanding the real and perceived challenges of a persistently struggling school. Understanding challenges requires more than just an academic, curricular or performance lens. State leaders must make time to truly engage with the community, not for a broad listening tour or to share slideshows about the intervention, but to actively hear and empathize with the students, caregivers, community leaders and the school and district staff impacted. This can shine a light on ways that policies and programs designed to help might not make it to the classroom; lift up and engage great talent and partners who possess potential parts of the solution; and learn what "success" and aspirations the broader school community has for its kids. This empathy work is a front-end investment of time. A state team that is impatient for action (usually a positive), can get shortsighted when it comes to understanding the root causes of the challenge and planning to address them effectively. Any strategy that roots itself in analytics without empathy is void of the context needed to successfully and collaboratively implement an intervention strategy.
Move at the Pace of the Agency's Capacity
When intervening in a district, state-level leaders must be sure to have the capacity to truly execute their plan. Considerations include ensuring that:
The state agency's team does not take on too many roles too quickly (e.g., school operator, regulator, support provider, coalition builder)

Implementation scales at a speed that doesn't outpace the skills and capacity of leadership and local talent, forging of a political constituency or community support

The state is only one of multiple partners bringing together local talent, various school operators and nonprofit organizations as a coalition to support the intervention with shared purpose and collaboration.
Developing a shared vision for success rooted in the aspirations of the community, via building state-level capacity and local partnerships, can help set and attain clear, sustainable instructional goals.
Create Shared Understanding and Ownership
Elevating student and parent voices is key to unlocking school transformations and systems change throughout and beyond the state's involvement. Carrots and sticks from the state will not be enough to shift the school and district behaviors and mindsets necessary to sustain any positive changes and impacts that come from the intervention. Those who were in the school community before state intervention must be a key part of determining what elements already in place can be part of a successful transformation of the school. Further, they will help identify needed district-level changes critical to supporting school change and sustaining the work after state intervention ends. This shared ownership must come with the humility to learn from all those in the community, share accountability for walking the walk of systems change in a way that builds authentic relationships and allows diverse perspectives to be incorporated in the solutions-finding process.
For state intervention to make a real, lasting difference for students and families, the state, school, families and broader community must all work together to find and keep the right people engaged in developing and implementing solutions, and to make adjustments so the district will sustain positive changes. The Texas Education Agency's existing work to make district systems more strategic, with an emphasis on managing school performance and expanding quality school options; equip them with better data; ensure high-quality instructional materials are in use; and help expand local talent pipelines creates an opportunity to build an intervention approach that combines the best of state strategies with the wisdom of those impacted by state-, district- and school-level decisionmaking.
Transforming chronically struggling schools, which typically reside in marginalized and underinvested communities, is a moral imperative bestowed upon those taking action. Ultimately, it is the opportunities of the students, now and into the future, that will determine the intervention's success.
Support The 74's year-end campaign. Make a tax-exempt donation now.