Ending a Years-Long Standoff, State Officials Announce Houston Schools Takeover
Education Commissioner Mike Morath is about to put an ambitious, 8-year-old school reform law to a Texas-sized test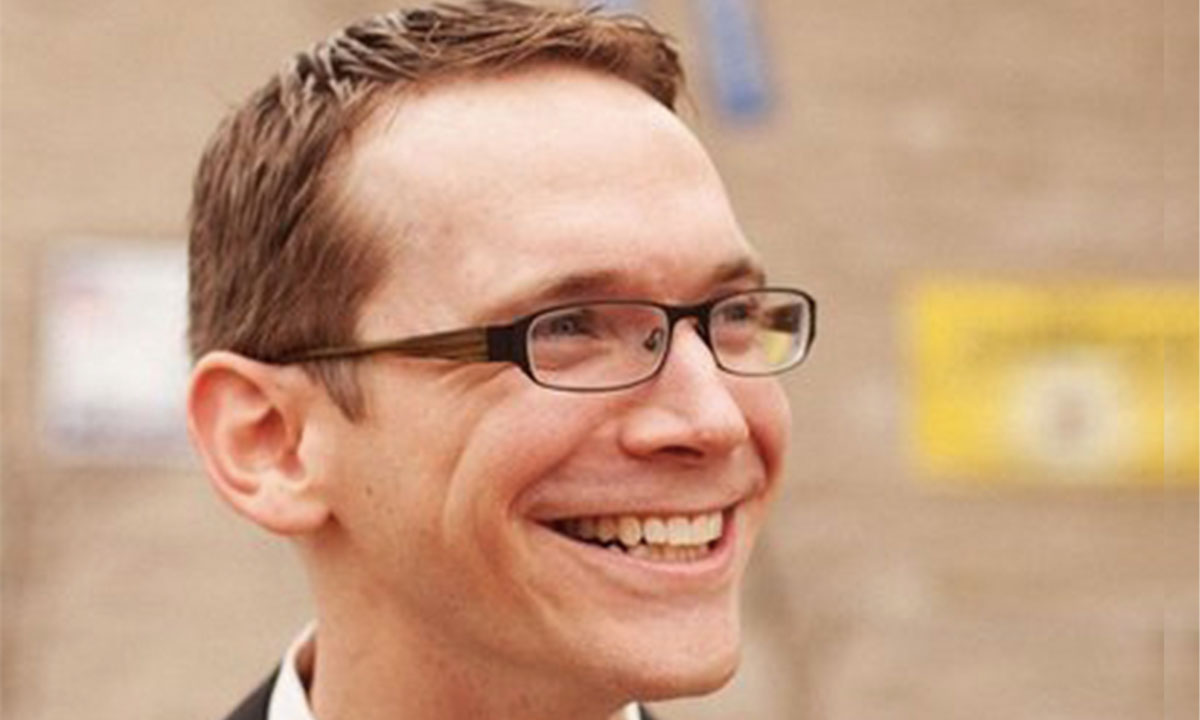 No paywall. No pop-up ads.
In a long-anticipated move, the Texas Education Agency will take control of the Houston Independent School District — the largest state school system takeover in recent history — Commissioner Mike Morath announced Wednesday. The move ends a five-year stalemate between Morath and the district's leadership, which fought the takeover in court.
The agency is soliciting applications from Houston residents who are interested in serving on a board of managers that is expected to take control of the 190,000-student school system no earlier than June 1. Morath is also expected to name a new superintendent to replace Millard House II, who was appointed in June 2021.
In a letter to district leaders and an extensive interview with the Houston Landing, Morath said he has three priorities for the new leaders he will appoint. He wants the managers, who he said will serve indefinitely, to improve conditions in Houston's lowest-performing schools — some of which have failed to meet state standards for more than a decade. He wants them to concentrate on the district's ongoing struggles to provide special education services to students with disabilities. And he said he wants his appointees "consistently focused on improving student outcomes, and not something else."
"Even with governance challenges, many students are flourishing in Houston ISD schools, due in no small part to the extraordinary work of the district's teachers and staff," Morath noted in his letter. "In fact, Houston ISD operates some of the highest-performing schools in the state of Texas. But district procedures have also allowed it to operate schools where the support provided to students is not adequate."
Besides academic performance, a state investigator's finding that some members of a previous Houston ISD board had engaged in irregularities was a factor cited by education officials when they first announced they were stepping in in late 2019. A state court put the takeover on hold pending the outcome of a district lawsuit that charged Morath was acting improperly.
In January, the Texas Supreme Court lifted the injunction, ruling that Morath was complying with the law by intervening. Last week, eight of Houston's nine elected board members voted not to continue the legal challenge.
"This is certainly not a situation that anybody aspires to when they run for office," said Sue Deigaard, who was elected to the school board in 2017. "I believe that right now what kids need is for the community to support this district and its ambitions to improve learning outcomes for all students, especially our historically underserved students. And to offer that support no matter who is sitting at the table."
A second board member, Kendall Baker, acknowledged the district's recent struggles in comments to Houston's ABC affiliate, KTRK. "What has occurred in the past has got us in a little trouble," he conceded.
In the weeks that followed the court's order, local groups led by the Houston Federation of Teachers protested, insisting the takeover was a pretext by Republican Gov. Greg Abbott to "further his public school privatization agenda."
However, the law requiring Morath to intervene when local leaders would not was a bipartisan creation. Indeed, two current school board members have ties to Democratic state lawmakers who voted in favor of the policy.
Written by a Black Houston Democrat, Rep. Harold Dutton Jr., the 2015 takeover law was intended specifically to prod the district — now the eighth-largest in the nation — to invest in a number of deeply impoverished schools. Because locally elected boards often resist making bold changes, the law requires state education officials to act when one or more schools in a district have earned failing grades on state report cards for more than four consecutive years.
Under the law, when a school earned a fifth "F" from the state, education officials had to choose one of two actions: Close the program in question or take over the district's board. In 2017, as the first embattled districts realized they were staring down that deadline, lawmakers created an alternative.
A district could forestall sanctions for two years by turning the failing schools over to a nonprofit partner for a reboot. Because the eligible nonprofits included public charter school networks, and because the partners, which could also include universities and community groups, would control staffing, the teachers union protested.
Houston was supposed to meet the five-year trigger point for state sanctions in 2017. But because of damage from Hurricane Harvey, Morath granted a one-year reprieve. Simultaneously, school board members were supposed to notify the state whether the district would take advantage of the law's new flexibility by seeking partners to run their lowest-performing schools.
A number of civic organizations had offered proposals to operate specific schools, but the meeting where the possibility was to be considered ended with board members — some of whom wanted to "send a signal" to the state by refusing to choose — deadlocked. At the same time, state investigations found past board members violated open meeting laws and engaged in contracting irregularities.
Two years later, following another round of "F" grades for struggling schools and damning findings of board misconduct by state investigators, Morath formally notified the Houston district that the state was stripping the elected board of its authority and appointing a board of managers in its place. District leaders sued.
Evidence on the effectiveness of state takeovers of failing school systems is mixed, but the policies being tested in Houston are unique, said Ashley Jochim, a principal at the Center on Reinventing Public Education. Texas law gives Morath's appointed board of managers the flexibility to take advantage of a number of policies pinpointing specific interventions.
"Having a menu of options allows them to tailor the solutions to the job," she says. "It's where they depart from other states."
Before he was appointed state education commissioner in 2016, Morath spent two terms on the Dallas Independent School District board. There, he championed a combination of school-level reforms — many of them now part of a model known as Accelerating Campus Excellence — that enjoyed some success. He has promoted those tactics as head of the Texas Education Agency, along with efforts that showed promise in other districts, including engaging outside nonprofits to run underperforming schools.
In San Antonio, Dallas, Fort Worth and other communities where those strategies have borne early fruit, they have enjoyed enough centrist support to fend off the kinds of protests that have racked Houston in recent years. Still, local leaders say Morath would be wise to select a new superintendent who can generate the good will the temporary, appointed leaders will need if their reforms are to succeed.
Get stories like these delivered straight to your inbox. Sign up for The 74 Newsletter