Virginia May Expand 529 Savings Plans, Allow Funds to Go to Workforce Credentials
Federal legislation backed by two of Virginia's congressional representatives floats expansion of tax-advantaged savings plans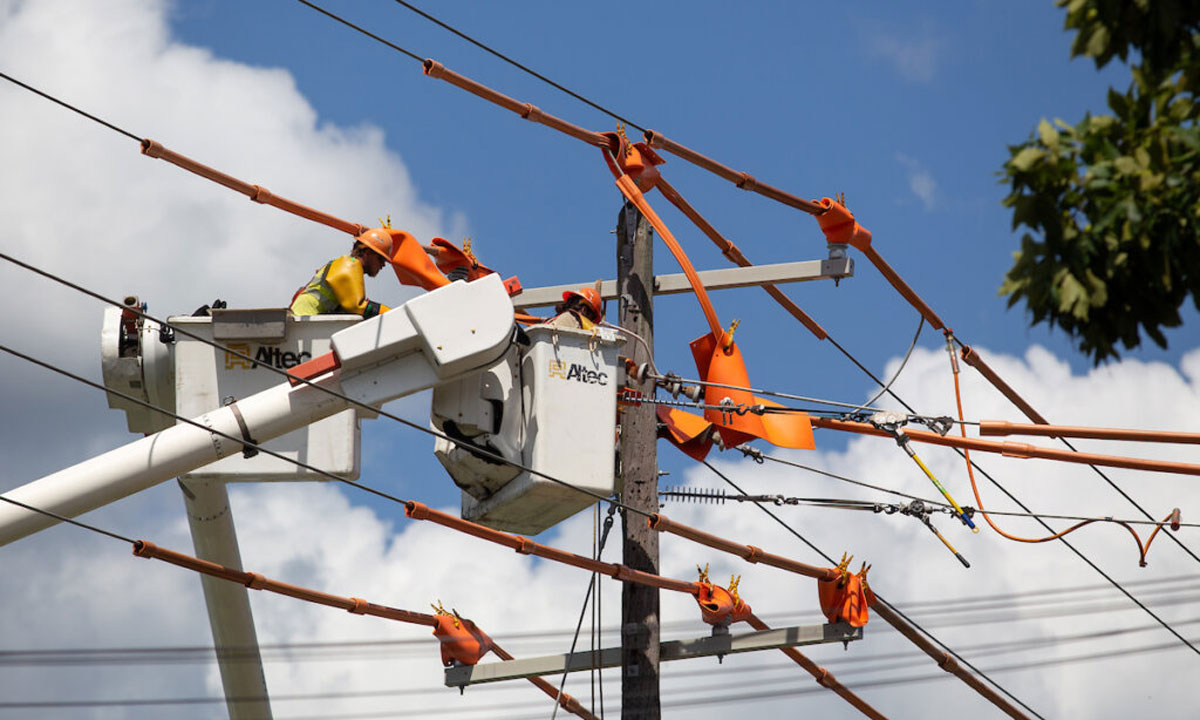 Support The 74's year-end campaign. Make a tax-exempt donation now.
As more Virginians pivot from the traditional path of going to college and earning a degree, state and federal policymakers are considering expanding government programs designed to encourage college enrollment to cover training for middle-skilled positions in high demand.
Two of Virginia's congressional representatives — Reps. Rob Wittman, R-Westmoreland, and Abigail Spanberger, D-Prince William — are backing one such proposal that would let families saving for college through 529 accounts to use that money to pay for workforce credential expenses such as examinations, certifications and licenses to operate equipment.
"Whether you're a young adult just coming out of high school, or you've been in the workforce for a while and you're looking to gain some additional skills — or pivot careers completely — there are opportunities for folks to grow professionally," said Mary Morris, CEO of Virginia529, the state's college savings program. "More and better programs exist than ever before, and the fact that you can't use a 529 account for some of those just doesn't make any sense to me."
Beginning in the 1980s, states began offering 529 plans to help families save for college expenses, including tuition, fees and books. The tax-advantaged investment accounts for educational savings are today offered in most states. Virginia created its 529 program in 1994.
While 529s provide flexibility for account holders in that they can be used for colleges, universities, vocational schools, registered apprenticeships and most public, private or religious K-12 tuition expenses, Morris said the plan is primarily used for eligible educational institutions that qualify for federal financial aid. If a student chooses not to go to college, the funds can be withdrawn, but the account holder may be subject to taxes or penalties.
Earlier this month, Wittman and Spanberger reintroduced legislation that would expand the use of 529 funds to other non-college workforce training and expenses like examinations such as those administered for real estate licenses and heavy equipment operations.
"For students and workers in Virginia, 529 savings accounts have long ensured that the next generation can afford a higher education," Spanberger said in a statement. "But right now, students can't use these accounts to pay for necessary credentialing programs and exams."
The proposal is being backed by Virginia529 as well as the Professional Certification Coalition, a group representing approximately 100 professional certification organizations and service providers.
In a March 2021 letter, the PCC called the legislation a way "to ease the financial burden" for people seeking certifications or switching jobs "as an alternative to a traditional four-year college degree."
David Gillespie, president and founder of Virginia Technical Academy in Newport News, said the passage of the legislation would help "de-stigmatize the trades as a career path, contrary to the current mentality of 'college is the only choice.'"
Gillespie said passage of the legislation coupled with the Jobs to Compete Act, which would expand Pell Grant eligibility to students enrolled in workforce programs, would also help prevent the academy from turning students away. Since 2020, he said the academy has turned down more than 200 potential students who could have been trained in various trades.
An employment gap
Analysts and advocates for improving skills training said employers are facing a shortage of trained workers to fill middle-skilled positions, or jobs that require more than a high school diploma and less than a four-year degree. Some of those jobs include electricians, nurses, dental assistants, teacher assistants and firefighters.
This November, the Virginia Community Colleges System reported an estimated 300,000 jobs were vacant in the commonwealth, with about half of them considered middle-skilled. The total increased to 333,000 as of January, according to a March 27 report by the Virginia Employment Commission.
This January, newly hired VCCS Chancellor David Doré said one of his priorities is to address the skills gap, which is the disparity between the skills employers expect their employees to have and the actual skills employees possess.
"The skills gap is a national crisis, frankly, and certainly, that's not unique to Virginia," Doré said. "I think that the Virginia community colleges will play the pivotal role in really addressing the skills gap in Virginia."
But while a 2019 report from the University of Virginia's StatChat noted a third of U.S. adults have a high school degree as their highest level of education, almost two-thirds of jobs require postsecondary training.
"Is there a solution to this dilemma?" wrote author Spencer Shanholtz in the report. "Shall we begin to rethink the traditional education model by focusing in between the two extremes of either 'no college' or a full four-year degree?"
Cultural shifts
The traditional process of graduating from high school and going to college is changing in Virginia. According to analysts and data, fewer students are finishing school and more are looking to opportunities besides earning a four-year college degree.
Between 2017 and 2022, fall college enrollment in the commonwealth declined by 3%, from 521,445 students to 519,531, according to data collected by the State Council of Higher Education for Virginia. The commonwealth recorded a low in the fall of 2021, when 516,980 students enrolled in college.
Data from the National Student Clearinghouse Research Center, a nonprofit that provides colleges and universities research services, shows that student career interests also appear to be changing, with growing enrollment in programs in fields such as computer sciences, engineering, health and education.
"Our nation and economy are not the same as they were 15 or 20 years ago – it's critical that we equip our students to excel in the future workforce," Wittman said in a statement. "Not only are the current requirements to obtain [career and technical education] and STEM educations incredibly costly, but we've seen that the high school degree does not necessarily provide the same career opportunities it once did."
A total of 72% of Virginians who were contracted to do jobs said they would be interested in completing training or education to acquire new job skills, according to a 2021 report by a Virginia Department of Labor task force.
That report also found substantial declines in employer contributions to employee training, as well as the will to invest in independent contractors.
Virginia efforts
Since taking office in January 2022, Gov. Glenn Youngkin's administration has advocated for strengthening the commonwealth's workforce and expanding career and technical education.
Youngkin has said one key to workforce development is to have every high school student graduate with a credential that can be used in the workforce. In December, he proposed that an additional $21 million go to the Virginia Community College System to expand dual enrollment programs that allow high school students to take college-level courses or classes that count toward industry credentials. The amendment, like other proposals to update the state's biennial budget, remains tied up in negotiations between Democrats and Republicans.
Other proposals aimed at strengthening the workforce through career and technical education failed during the last General Assembly session, including bills to expand the state's tuition assistance program for community college students interested in high-demand industries.
Nevertheless, Wittman said the administration's work aligns with the federal legislation he and Spanberger are carrying in recognizing the importance of career and technical education and ensuring Virginia students enter the workforce with valuable, in-demand skill sets.
Other state efforts predate Youngkin's term, including the tuition assistance program called Get a Skill, Get a Job, Get Ahead, or G3, for qualifying residents seeking a career in the commonwealth's most in-demand industries, including early childhood education, health care, information technology, public safety and skilled trades.
Virginia has also administered apprenticeship programs and training programs through the commonwealth's 23 community colleges, while VCCS launched HIRE, an initiative to support middle-skilled positions.
"We've had many conversations about advancing educational opportunities and educational access across Virginia, and that's what Virginia 529 is all about," Morris said. "And a big piece of that is workforce training. It's becoming more and more important as an opportunity for students."
Virginia Mercury is part of States Newsroom, a network of news bureaus supported by grants and a coalition of donors as a 501c(3) public charity. Virginia Mercury maintains editorial independence. Contact Editor Sarah Vogelsong for questions: info@virginiamercury.com. Follow Virginia Mercury on Facebook and Twitter.
Support The 74's year-end campaign. Make a tax-exempt donation now.