Gov. Youngkin Announces New Slate of Efforts to Address Learning Loss in Virginia
Similar proposals also put forward during legislative session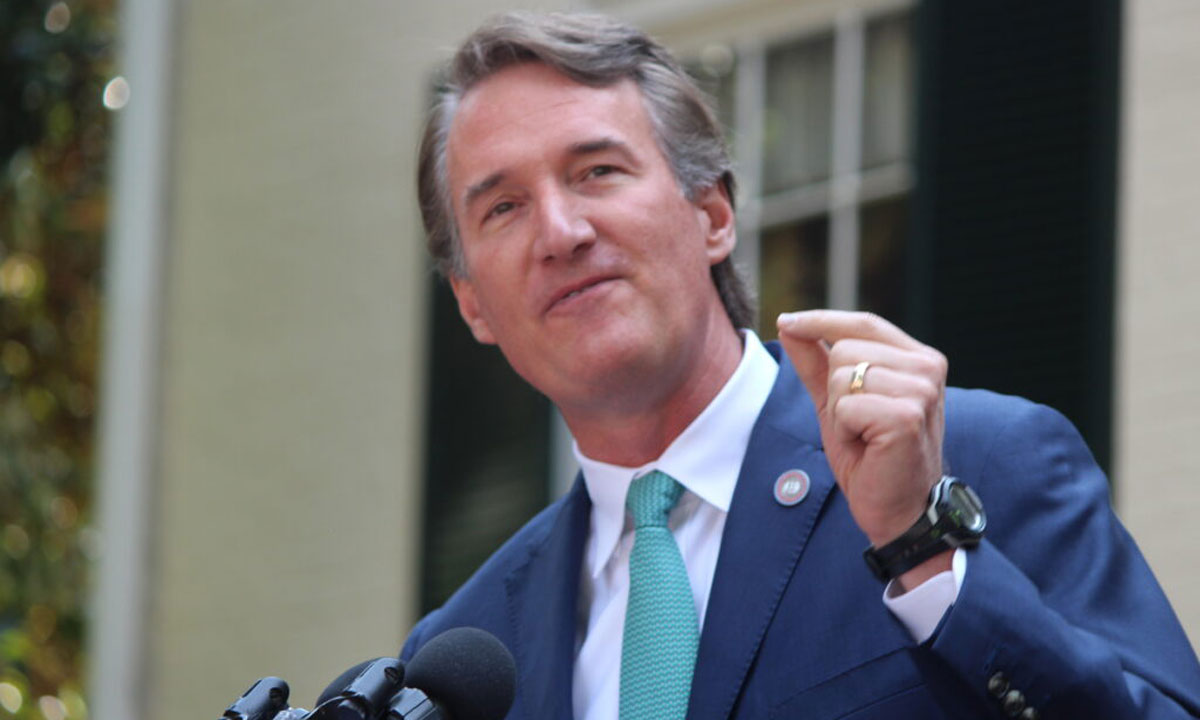 Support The 74's year-end campaign. Make a tax-exempt donation now.
Gov. Glenn Youngkin announced a large-scale effort Wednesday to address learning loss among Virginia students due to the COVID-19 pandemic.
The plan includes launching a grant program for qualifying families to cover extra educational expenses and a web tool to provide comprehensive data on student learning for parents and teachers.
Youngkin's announcement follows the release last year of state and national data revealing wide achievement gaps and proficiency declines among Virginia students during the pandemic.
"Virginia's students and children across the country experienced catastrophic learning loss throughout the COVID-19 pandemic from the loss of in-person instruction and in-school support services," said Youngkin in a statement. "These targeted resources for parents will ensure that many children in Virginia have access to the tutoring, summer enrichment programs and other specialized services they need in order to reach their full potential and combat the severe learning losses."
Youngkin is slated to take part in a CNN Town Hall on education Thursday night.
New grant program for parents
Although the pandemic impacted all Virginia students, not all families will be eligible to receive a grant from the new Learning Recovery Grants program.
According to the governor's office, qualifying students whose family income does not exceed 300% of the federal poverty level will receive a $3,000 K-12 Learning Recovery Grant. All other qualifying students will receive a $1,500 grant. The office did not provide details on when the grant application process would begin.
Secretary of Education Aimee Rogstad Guidera said last October that National Assessment of Educational Progress, or NAEP, results showed that Virginia is failing students, including fourth graders, who showed the largest decline nationwide in math and reading scores between 2017 and 2022.
"We are on the cusp of losing an entire generation of students," Guidera said in a statement. "Parents deserve actionable information and financial support to determine and access the tools for their child to combat their learning losses."
Del. Schuyler VanValkenburg, D-Henrico, proposed a similar program through a budget amendment this session to provide matching grants to school divisions.
Under the request, Virginia would appropriate $268 million in fiscal year 2024 from the general fund for the Virginia Accelerating Literacy and Learning Corps, which would provide matching grants to school divisions to "implement or strengthen high dosage, small group tutoring supports for students struggling in English and mathematics."
"If we're actually trying to bring up NAEP scores, if we're actually trying to bring up our literacy rates, if we're actually trying to bring up our learning loss across the commonwealth, doing it through this model is more of an effective use of resources and time whereas the governor's plan is essentially vouchers for tutoring," VanValkenburg said.
The General Assembly is expected to return to Richmond this spring to finalize changes to the biennial budget.
Student learning data platform
On Wednesday, the governor also announced the unveiling of Virginia's Visualization and Analytics Solution, an online platform intended to give parents and teachers data to help them address individual student learning loss.
The governor's office said nearly half of Virginia school divisions already have access to the online platform. The platform will be available to the remaining school divisions in two months.
The Virginia Department of Education is also training over 800 school division staff members to use the information to "meet student needs, target remediation efforts, and strategically use division resources," and William & Mary has partnered with several school divisions to provide additional training.
Legislation that cleared the General Assembly this session also aims to provide comprehensive data to parents and teachers by requiring the Virginia Board of Education to create and maintain the Virginia Parent Data Portal, which will contain individualized student assessment data on all state-supported evaluations, by July 1, 2025.
The legislation would also require the board and Department of Education to provide guidance and technical assistance to school divisions on using the data.
Del. Carrie Coyner, R-Chesterfield, Sen. Chap Petersen, D-Fairfax, and former state Sen. Jennifer McClellan, D-Richmond, carried the bills now headed to the governor's desk.
"I'm all in favor of focusing on education," Petersen told the Mercury Thursday, adding that the pandemic shutdown and the lack of in-person learning have impacted student learning.
Providing parents with in-depth data on students "was the idea," Petersen said. "And yeah, I think that's part of the solution. So if the governor's supporting that, then more power to him."
Virginia Mercury is part of States Newsroom, a network of news bureaus supported by grants and a coalition of donors as a 501c(3) public charity. Virginia Mercury maintains editorial independence. Contact Editor Sarah Vogelsong for questions: info@virginiamercury.com. Follow Virginia Mercury on Facebook and Twitter.
Support The 74's year-end campaign. Make a tax-exempt donation now.