With a New Ed Commissioner, Tennessee Looks to Next Phase in School Innovation
Mansouri: Key initiatives focus on K-12 funding, high-dosage tutoring, accelerated learning, high school-to-work pathways & postsecondary credentials.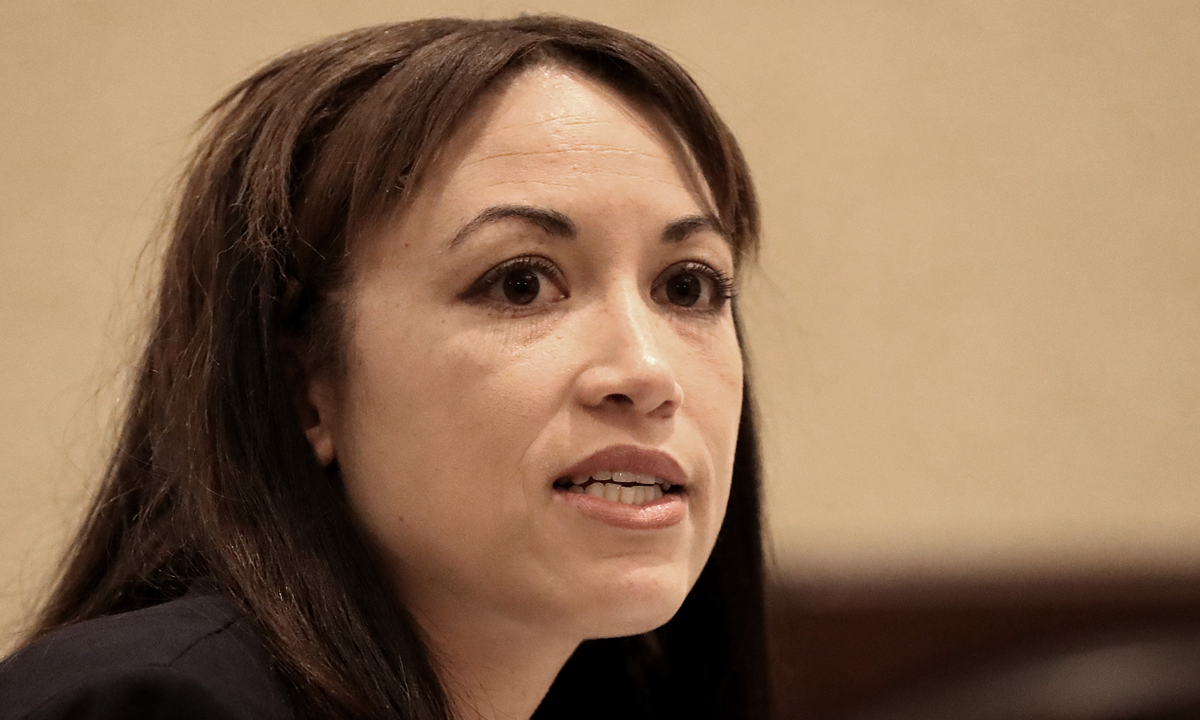 No paywall. No pop-up ads.
Over the last 15 years, Tennessee has been on an exciting journey to improve educational outcomes for all students.
This continuous work and improvement has been built on two very solid foundations — strong, sensible K-12 and higher education policies — that have been championed and led by governors from both political parties, multiple commissioners of education, legislators, and district and school leaders. We are proud that this commitment to bold, student-centered reforms has endured across changes in leadership.
Today, Tennessee is once again at one of those transitions as Lizzette Gonzalez Reynolds replaces Penny Schwinn as the state's next top leader for K-12 education.
The Tennessee way has always been about finding what's working and then doing more of it; or "finding the good and praising it," as Tennessean Alex Haley said (and former Sen. Lamar Alexander has often quoted).
And I'm proud that since 2020, when I last wrote in The 74, Tennessee has taken even more bold and praiseworthy steps on behalf of students.
I'm pleased to report that not only did Tennessee quickly recognize the educational crisis that accompanied the pandemic, but as a state, we stepped up for students and families in some new and bold ways.
Because of the actions of Gov. Bill Lee, state policymakers and advocates, and with Schwinn at the helm of the state Department of Education, Tennessee was one of the first states in the nation to comprehensively address and invest in summer programs and tutoring statewide to help combat the pandemic's persistent impacts on student learning.
We also learned a lot from our Mississippi neighbors and codified the science of reading into state law, while ensuring future teachers are trained well to teach early literacy.
Tennessee also comprehensively overhauled K-12 funding, moving to a weighted formula that doubles investment in economically disadvantaged students — both by increasing the base amount of per-pupil funding they generate and adding a premium if they attend a school that has concentrated rates of poverty. This is in addition to putting in place one of the highest base funding amounts for K-12 education in the South.
Finally, we created opportunities and innovative school models for the highest-needs students and families through the growth of more high-quality public charter schools.
But none of this matters if we are not moving the needle on student learning — and early results from 2023's state assessment data show that focused attention and effort in reading, in particular, are having an impact.
First, the good news: Newly released data show 40% of third graders are now reading on grade level, which is the highest proficiency rate since Tennessee strengthened academic standards nearly a decade ago.
This year also marked the largest single-year increase in third-grade reading proficiency, a decrease in the number of students in the lowest performance category and a rise in the number of students in the highest performance category.
But the not-so-good news: Tennessee's 2022 NAEP results also show a widening gap between the highest and lowest performers among both fourth- and eighth-graders, consistent with pre-pandemic trends. Higher-achieving students are driving most of the gains in the state, while those who are struggling continue to fall further behind.
Significant achievement gaps also persist between student groups, with a Black-white performance gap of more than 20 percentage points and a Hispanic-white performance gap of 15 points. In short, white students are three times more likely to be proficient in reading and four times more likely in math than Black students, according to our 2022 NAEP data.
Looking ahead to the next phase, and to a new commissioner who will lead that work, the data makes clear that much still needs to be done. Less than half of third-graders reading proficiently is not good enough.
So where do we go next?
First, Tennessee's schools, districts and leaders need stronger, more consistent and more focused support. Great implementation must be a top state priority — an effort that includes the state's new K-12 funding model, high-dosage tutoring and coherent systems of instruction and intervention that accelerate learning for students who are furthest behind.
Second, we have to reinvent high school-to-work pathways to ensure that more students are up for success. This means reimagining our Ready Graduate system for measuring college-and-career readiness, to better capture and incentivize the work of high schools to prepare students for the workforce through opportunities like job-based learning and apprenticeships. It also means state agencies, school districts, colleges, and nonprofits that are advising and coaching students must take an "all hands on deck" approach to collaborating and using student data across to identify better ways to support a seamless transition from school to meaningful careers that enable economic independence.
Third, we have to prioritize the creation of even more new and innovative public school models that meet parent and family demands, as well as workforce needs. In recent years, Tennessee has embraced dual language instruction, nature-based learning and single-sex educational environments. These provide the highest-needs students and families with unique and innovative options. But we can and must do more, like incubating and launching career- and workforce-centered public schools and providing opportunities for students to earn degrees and/or credentials of value while still in high school.
Finally, we have to think and act differently to ensure more students receive a postsecondary credential and are better prepared for work – particularly at Tennessee's open-access community colleges. This might require changing the outcomes-based funding model for postsecondary education, to incentivize greater workforce readiness for students and to hold colleges accountable for student success — not just on campus, but also in the workforce.
New leadership brings new energy and new ideas. I am confident that together, Tennesseans will continue to create even more positive opportunities and outcomes for students and families, employers and communities, all across our great state.
Get stories like these delivered straight to your inbox. Sign up for The 74 Newsletter