Williams: The Disjointed, and Increasingly Dishonest, Attacks on Charter Operators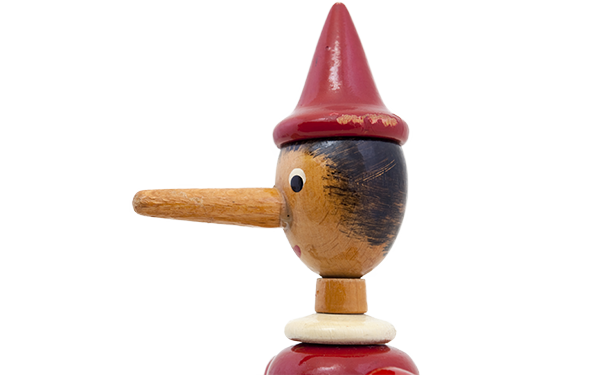 Updated Sept. 28
I've been mulling over whether to write about the — frankly, pretty weird — flare-up over the curriculum in use at Nashville Prep. It's not that I didn't have something to say. It's just that I wasn't sure my take was something I wanted to share.
See, everything about the supposed controversy is deeply dispiriting. It feeds all of my worst suspicions about education reform's opponents, and I'm not sure of the value of airing the cynicism it fuels.
And yet, here I am.
First, here's the gist of the controversy (read Matt Barnum's coverage here for more details): Nashville Prep assigned its seventh-grade students a critically acclaimed book, "City of Thieves", as part of its literacy curriculum.
It's not, ahem, a basal reader. It's not even "The Boxcar Children." The book contains some mature language, as well as plot lines involving, ahem, a fair bit of sex and violence.
A Nashville school board member with a history of criticizing charter schools took umbrage and suggested that the book's content was sufficiently offensive that the school should be shut down. She complained to the district, who learned that Nashville Prep teachers had altered the coming-of-age novel's text to soften the language and make it more appropriate for seventh-graders.
Case closed? Hardly! Instead, the critics raised a new concern: had Nashville Prep committed a copyright violation by erasing expletives? Its exasperated founder Ravi Gupta wrote:
Our lawyers believe we are on safe ground, and I wonder whether the district wants to declare open season on any teacher in their system who adapts a book or text for use in classrooms. I doubt the district wants to wear a white shirt here. I suspect that if we asked David Benioff (the author) his opinion, he would be more outraged that a school district was attempting to ban one of his books than at the fact that a school is attempting to make his work accessible for younger readers. After all, the father of the main character in "City of Thieves" was killed in an act of literary censorship – making this debate all the more ironic.
In and of itself, this incident isn't" worth analyzing too deeply. It's a small skirmish over a minuscule part of one school's curriculum. But the pattern of the rhetoric is emblematic of a deeper current in education discourse.
Nashville Prep is one of Tennessee's highest-performing schools. It's wildly popular among its families. The school's families filled the room at the next meeting of Nashville's school board. It's crazy that the hardworking educators at this school are being threatened with closure over their curricular choices. But it's crazier that when their critics' attacks on the book choice failed, they came up with these spurious copyright charges.
And that's why I think it's important to dwell on what's happening to Nashville Prep. What do you do with this sort of implacable opposition? Charter school critics have abandoned any pretense of consistency—any talking points will do.
We hear that charter schools are too hidebound and pedagogically traditional. Yet Nashville Prep's now getting complaints that it's exposing kids to literature that is too expansive, too daring, and too far beyond traditional social norms.
We hear that these schools' enrollments need to be tied to their local neighborhoods. When charter schools' enrollment tracks local (often segregated) real estate patterns, critics howl that these schools are vehicles for segregation. Some charters get dinged for not serving enough "at-risk" children … and some get dinged for trying to serve only "at-risk" children.
At what point is it finally fair to conclude that opponents like this simply don't care about kids? That they're animated by some other goal — one that aims not at compromise, but at ultimate surrender by the educators working in these schools? When opponents are this ruthless, this desperate to find a cover story for their vindictiveness, it's hard to retain any interest in keeping the conversation going.
There's a connection here to the other big charter schools story now making news. The Washington State Supreme Court recently ruled that the state's voter-approved charter school law was unconstitutional. A majority of the (elected) justices reasoned that the law didn't pass muster because the appointed boards overseeing the state's nine charter schools were insufficiently democratic. That is, they aren't local school boards — like Nashville's.
It's an odd claim, that — especially for anyone with firsthand experience dealing with school boards. These are not exactly paragons of democratic decision-making. And one of their main problems is the degenerative rhetoric on view in Nashville.
Democratic debate works — and only works — when rhetoric is geared towards persuasion, rather than persecution and marginalization. When discourse spins off into the sorts of untethered attacks that the RePublic schools are facing, it departs from anything resembling democracy and heads into illiberal territory.
If this sort of unceasing attack is what we're classing as "democratic" governance today, it's no wonder that our public discourse around education has gotten so ugly, so punishing, and so gridlocked. Nor is it any wonder that we're struggling to make rapid progress on improving our schools.
Support The 74's year-end campaign. Make a tax-exempt donation now.