The Fine Print: Why Some New York City Parents Are Against Smaller Class Sizes
Analysis: Is a new class size law that requires class size reductions before the creation of new seats & programs putting the cart before the horse?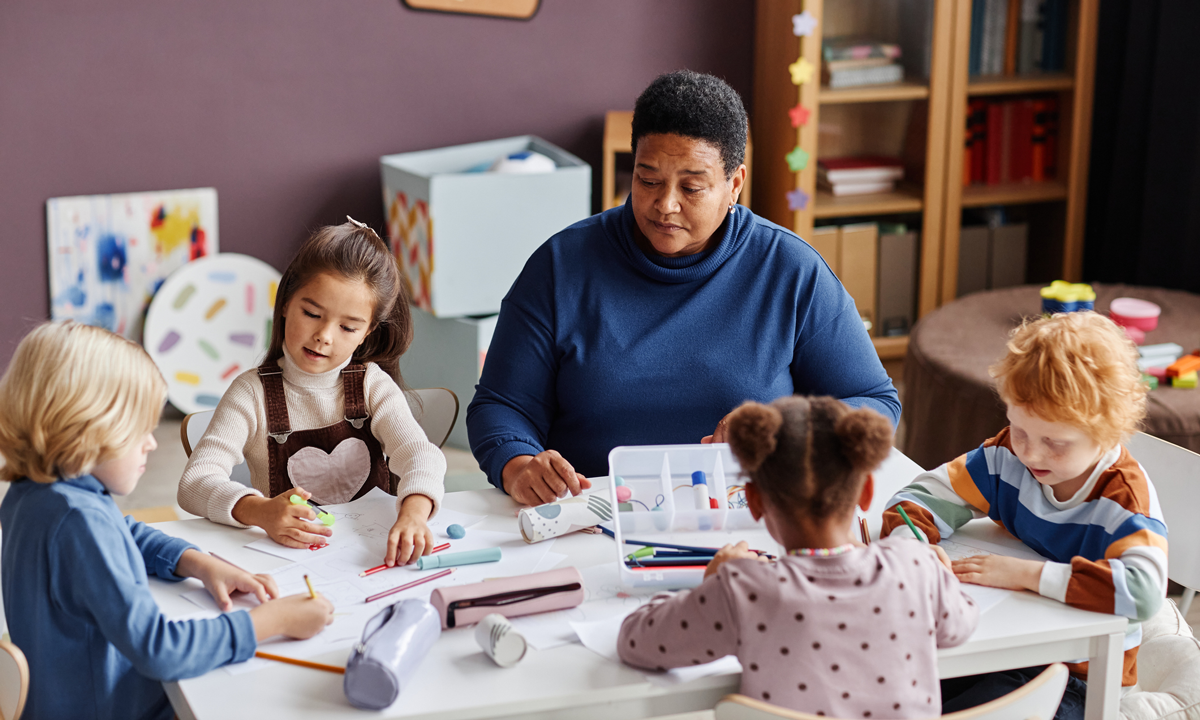 Support The 74's year-end campaign. Make a tax-exempt donation now.
On October 18, The New York Times published a piece entitled, "Smaller Classes? At Elite Schools, Some Parents Say 'No Thanks," in which the author seemed surprised at the counterintuitive revelation that some NYC parents are not automatically cheering the September 2022 law signed by Governor Kathy Hochul mandating lowering class size.
This initiative would phase in over a period of six years until, by 2028, Kindergarten through 3rd grade classes would be capped at 20 students, 4th through 8th grades could have no more than 23, and a maximum of 25 students per class would be allowed in high school.
But Linda Quarles, a member of the Citywide Council for High Schools, understood some parents' concerns: "This entire situation is quite counterintuitive. When I first heard about smaller classes, I was, as well as most parents naturally would be, very supportive of the idea. It sounds so good in theory. The more I learned about the implications and trade-offs involved, I (became) convinced this is not in service of our kids. Most parents I speak to are supportive of the concept until they learn about what this will actually mean for their kids and the students of DOE as a whole. The data that I've seen is that currently the schools with larger classes are performing overall at a better level than the schools with smaller class sizes. So, in terms of what this is attempting to achieve in bridging the gap for lower performing kids and schools, I have no level of confidence it is going to move the dial at all."
Robin Kelleher, who served on District 2's Community Education Council from 2021 to 2023, concurs. "What is most glaringly apparent to me is that this will disproportionately harm the very population its champions pretend to represent. Schools serving the highest poverty families already have smaller classes. Unfortunately, this mandate will force students out of more desired and populated programs and into these smaller classes at struggling schools. How will kids who are behind in math and reading benefit from MORE kids in their class? They will not."
Budgeting is also a major concern. Schools receive funding based on how many students are enrolled per year.
Public school teacher and parent Lisa Marks fears that "successful and popular schools/programs which are technically 'overenrolled' will be forced to artificially cap classes, and face funding cuts due to enrollment loss. The current law as written will have dire repercussions to successful schools by cutting enrichment programs like art, dance, drama, science, foreign language or AP classes due to lack of funding and space constraints."
Debbie Cross is particularly concerned about shrinking language options under those circumstances. "Dual language programs will be made unsustainable — you have to have more kids in those programs to deal with ongoing attrition — and then eliminated, and we will lose additional language classes beyond the Regents' "bare minimum" for graduation, just to make more room for the core subjects because space is a real constraint."
Deborah Alexander, a member of the Department of Education's Class Size Working Group, confesses, "I have been an advocate for lower class size since my eldest was in kindergarten. He used to tell me he didn't raise his hand in school because, 'Why bother…there are so many kids, the teacher won't ever get to me.' I joined a lawsuit as a plaintiff arguing for lower class size. And then the law was passed. A law that is either completely ignorant to the realities of NYC geography, schools, budget, and staffing, or knows these things and was written to score political talking points. This is the mandate of magical thinking, completely divorced from reality in terms of the city's ability to implement it. I have sat on the CEC in Queens for 10 years, begging for more buildings, but SCA (School Construction Authority) is constrained by school building regulations; it's not like it can build anywhere. Lot size, environmental safety, transportation availability are just a few of the considerations. Particularly in Queens, the idea that schools will simply shut their doors to the thousands of students who currently pack the halls, with no plan on where they're supposed to go to school, is ludicrous. High schools in Queens already are thousands of seats short, now we're adding another 20% of kids to the "go to another borough" pile? The law means well. But it puts the cart before the horse. It should have mandated that the DOE create seats, then require class size reduction. The unintended consequences of the law as written are going to be major."
Chien Kwok, a dad of two public school students, has similar concerns: "The class size law has consequences such as reducing education opportunities for low income, disadvantaged students to benefit from special education or academically accelerated programs because these programs must reduce overall enrollment in order to meet the class size law requirements."
Brooklyn Mom Yiatin Chu summarizes the attitude of parents whom the NYT was surprised to learn existed. "The districts with the greatest number of classrooms out of compliance are the highest performing ones in NYC. Class size is obviously not the primary factor for good academic outcomes. Families are attracted to move/live in areas with good schools. These districts have had severe overcrowding for a long time so clearly parents are not prioritizing class size as the determining factor in choosing schools."
Support The 74's year-end campaign. Make a tax-exempt donation now.