When Climate Change Forces Schools to Close: Fires, Storms and Heatwaves Have Already Kept 1 Million Students Out of Classrooms This Semester
By Meghan Gallagher | September 16, 2021
With the new academic year already hindered by COVID infections and closures, a new hurdle has emerged. A month of extreme weather has disrupted back-to-school across the country, with closures affecting more than 1.1 million students.
More than 45,000 students in Louisiana alone are expected to be out of school until October because of lingering problems caused by Hurricane Ida, which made landfall Aug. 29.
Remnants of the storm also battered districts in Maryland, Pennsylvania and New Jersey with flooding and tornadoes. Additionally, rising temperatures coupled with inadequate air conditioning have closed hundreds of districts around the country.
Meanwhile, wildfires have scorched school grounds in California.
"Unfortunately, these horrific wildfires and other natural disasters have become our new normal as a result of the effects of climate change," California State Superintendent of Public Instruction Tony Thurmond said in a news release Sept. 3.
The frequency and intensity of the natural disasters shuttering schools are in part due to climate change.
"Ida is an unnatural disaster, at least in part," Jason West, a professor of environmental engineering at the University of North Carolina Gillings School of Global Public Health tweeted on Aug. 29. "Climate change makes it stronger, sea level rise makes it more damaging."
Here's how America's schools and students are faring as climate change fans the flames of extreme weather.
As wildfires closed districts across Northern California, the Caldor Fire burned a Grizzly Flats, California, elementary school to the ground on Aug. 18, while another fire was extinguished across the street from an elementary school in Lower Lake, California.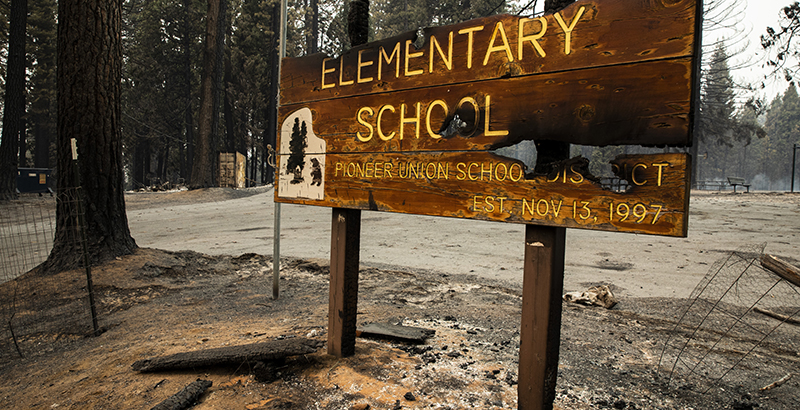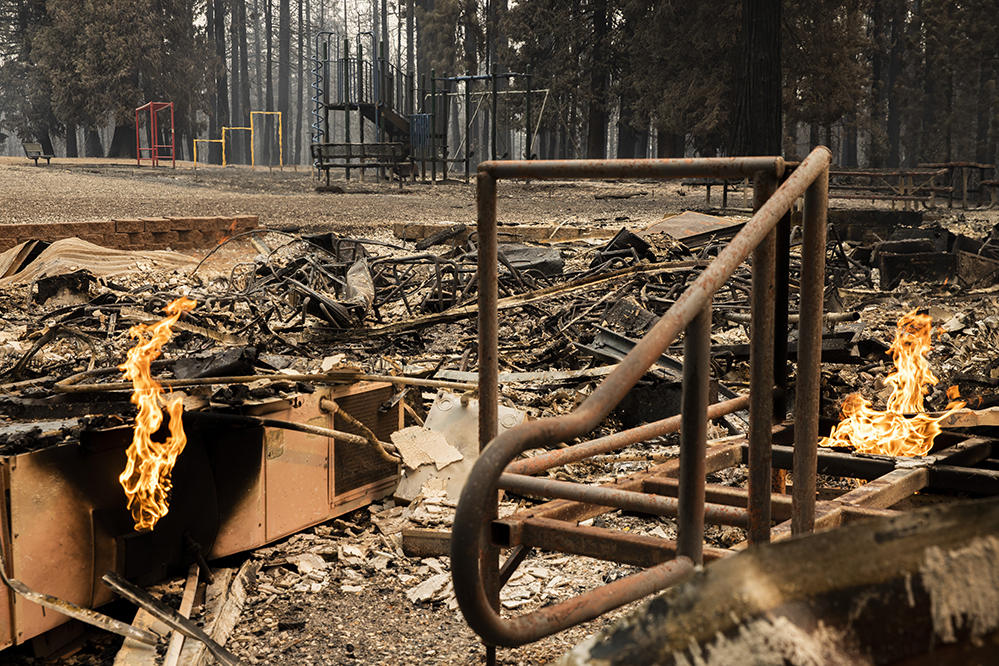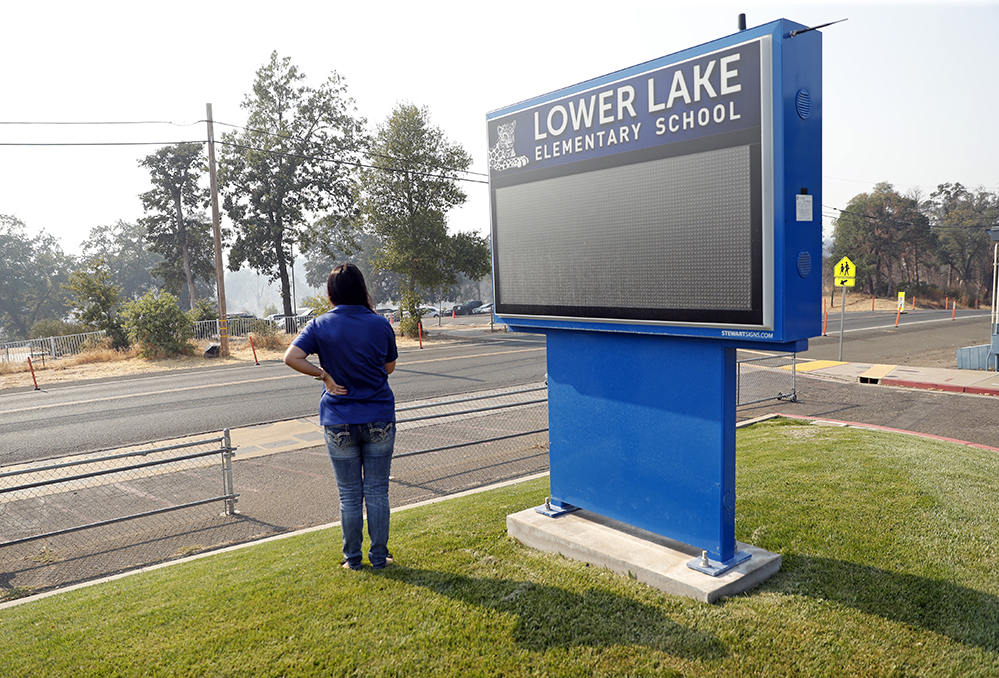 Climate change was top of mind for Oakland, California, students when Gov. Gavin Newsom visited schools Sept. 15.
Meanwhile, some Louisiana districts were forced to shut down because of flooding and other damage from Hurricane Ida. In St. Charles Parish, for example, the storm damaged every district school site. Schools there are still closed until further notice.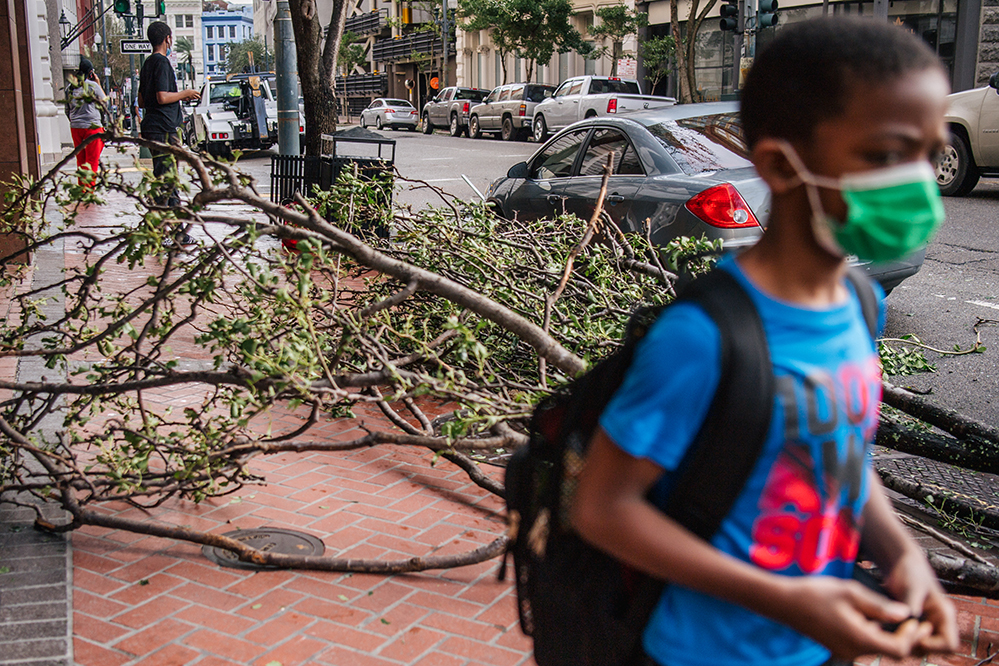 East-coast campuses felt the aftermath of Ida when tornadoes touched down. An Edgewater, Maryland, high school lost its football stadium to the high speed winds.
Heavy rains from the deadly and destructive category 4 hurricane flooded campuses and trapped school buses, too. One bus in Pennsylvania was in transit with 40 students and had to be rescued.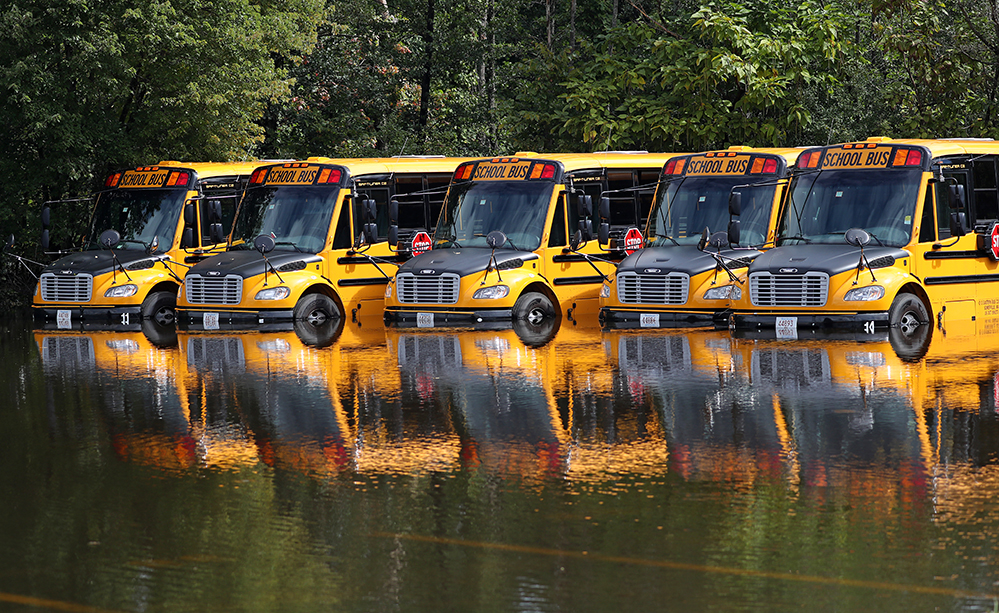 Meanwhile, schools around the country continue to struggle with heatwaves, as many do not have air conditioning.
A New Jersey township even made masks optional from Sept. 8 to 10 because of the extreme heat and inadequate air conditioning.
Schools in Denver reverted to remote school due to record-breaking heat this month as well.
And hurricane season isn't over yet: The threat of flooding continues as Nicholas, which made landfall as a Category 1 hurricane Tuesday in Texas, continues to dump rain on the Gulf Coast. The storm, which has weakened, closed schools in Texas and Louisiana Tuesday, and more trouble could be on the horizon.
WATCH — 74 EXPLAINS: HOW EXTREME WEATHER HAS DISRUPTED THE 2021 SCHOOL YEAR
---
Lead Image: Waltham, Massachusetts, school busses flooded on Sept. 2. (Getty Images)
Get stories like these delivered straight to your inbox. Sign up for The 74 Newsletter