What's the Racial Breakdown of America's Public School System?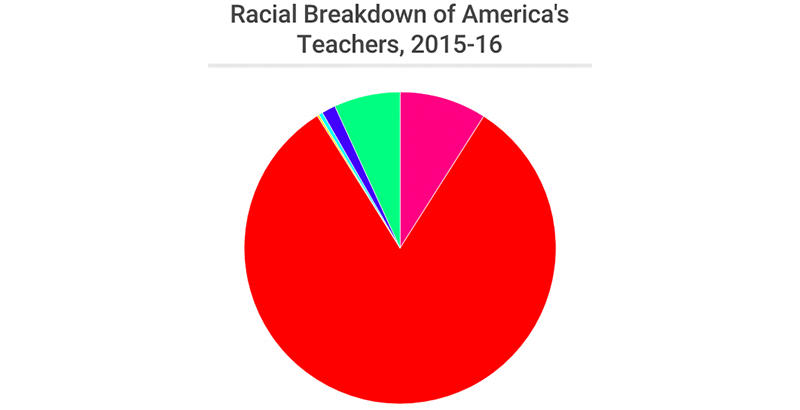 In 2014, according to U.S. Department of Education projections, the demographics of the nation's classrooms were set to break a historic barrier: For the first time, the majority of students in America's public schools would no longer be white.
Based on population trends, National Center for Education Statistics predicted that 50.3 percent of the student body for the 2014-15 school year would be people of color — a precursor to the country as a whole becoming majority-minority in the next three decades. (The Office for Civil Rights is expected to release more complete student demographic information for that time span in the next year.)
The system's demographic shift is partially linked to a decline in the white population, which dropped from 58.45 percent of students in 2003-04 to an estimated 50.4 percent a decade later. During the same period, the percentage of blacks dropped slightly, from 16.88 percent to roughly 15.5 percent, while the Asian population saw a small increase, from 4.53 percent to an estimated 5.2 percent.
But the shift is largely driven by exponential growth in the Hispanic population, which is younger and has a higher fertility rate than that of whites. Latino students made up 24.8 percent in 2013-14, up from 18.94 percent in 2003-04. During that span, every state saw its share of Hispanic students increase. Over the same period, every state except Mississippi and Washington, D.C., saw its share of white students decline.
A snapshot of how the U.S. education system breaks down by race, using the most recent numbers available:
Go Deeper: Learn more about how each student subgroup shifted over the past decade — and how this all compares to the stagnant racial diversity of America's teaching force.
Support The 74's year-end campaign. Make a tax-exempt donation now.