Wells: The Pandemic Will Decide When Schools Can Reopen. Educators Must Start Building Robust Online Learning Systems for Next Year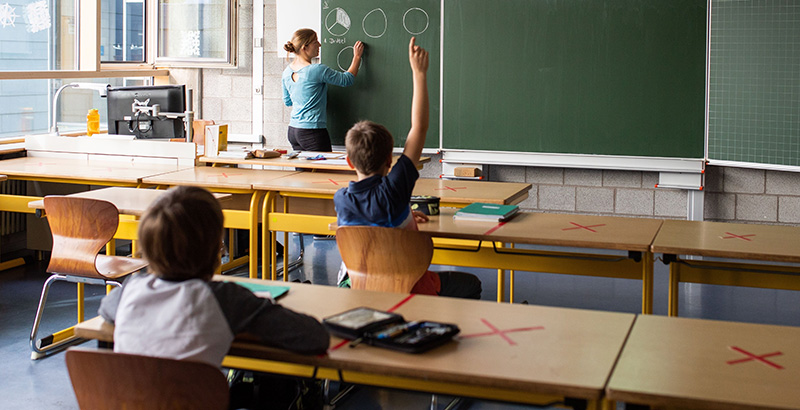 Right now, uncertainty is the only certainty for the U.S. education system.
In March, as schools across the country were thrown into upheaval with the onset of the COVID-19 pandemic, some students stayed engaged via virtual learning while others — particularly students with special needs, English learners and low-income children — struggled to participate. Many have declared distance learning a failure.
Given this, schools must plan for uncertainty. Only 9 percent of school leaders say they plan to start the year with remote learning, according to an Education Week survey, and more than one-quarter haven't started planning at all.
Where schools have begun planning, instead of shoring up weak remote programming, the focus is on creating a drastically different in-person school day: In New York City, which serves 1.1 million students, the district issued guidance that classrooms should hold eight to 10 people. In Washington, D.C., draft plans include scenarios like students attending school in person one or two days per week.
But the pandemic, not school leaders, will dictate what is possible and safe for in-person education. And while logistics will be complicated, we know, more or less, what schooling in a building can look like.
That's why the surest path forward is for school leaders to prioritize improving virtual learning as the default, not the fallback, and align teaching and learning for the year to an online approach.
Instead of re-spacing desks, teachers should concentrate on deep and detailed planning to deliver high-quality, content-rich instruction online. There will be more ground to cover this coming year than ever before, given the learning loss we know students experienced, so schools must take this chance to innovate.
Instead of focusing on complicated transportation scenarios, districts can pivot to having one teacher record lessons for all students in a particular grade and subject so the rest can work with small groups of students on individual needs in tandem with the recorded instruction.
Schools also can look nationally at what is working for the most marginalized students when it comes to online coursework, so they can fully engage in learning. Nearly 80 percent of school districts report barriers to providing special education and related services equitably.
By narrowing the number of scenarios leaders are planning around, educators can go deeper into tailored plans for English learners and special education students that take advantage of personalization.
Along with a strong instructional approach, it will be essential for districts to focus on students' social-emotional learning. Schools should consider looping teachers — moving them to the next grade with their students — in order to maintain the teacher-student relationship in the fall. Where that is not possible, teachers and other school personnel can focus on building relationships with students remotely. This can be done, but it must be a real component of the plan, with its own goals and measures, its own initiatives, training and support.
Finally, districts need to focus on making distance learning work operationally. The plan can't succeed without a strong operational foundation, regardless of where a family lives or their income. Districts need to ensure that every student has a device and reliable, strong internet access — a challenge, given infrastructure realities. Schools also must create plans for distributing work packets; require, track and improve attendance; provide meals for students and — if public health guidelines allow — implement visits from counselors, nurses and other service providers.
For schools struggling to get started, resources are available. For example, my colleagues at Bellwether Education Partners put together a planning workbook for superintendents and guidance for helping special populations. Other organizations also have created recommendations and blueprints for reopening schools.
Schools are entering the critical period when budgeting and staff hiring begins for next year. It's challenging to adapt in-person learning to online classes with little planning, but the luxury of being fully in the classroom may not be a reality for some time. Until then, we need schools to be realistic about the coming year and use this summer to prepare to address the academic and social-emotional needs of every student.
Mary Wells is the co-founder and a managing partner at Bellwether Education Partners. She is part of the team leading the National Summer School Initiative.
Get stories like these delivered straight to your inbox. Sign up for The 74 Newsletter