Watch: Experts & Educators Talk About How High School Can Better Prepare Teens for Careers
Tune in Wednesday at 2 p.m. ET for a livestream about high school, the economy & one innovative program preparing high-schoolers for medical careers.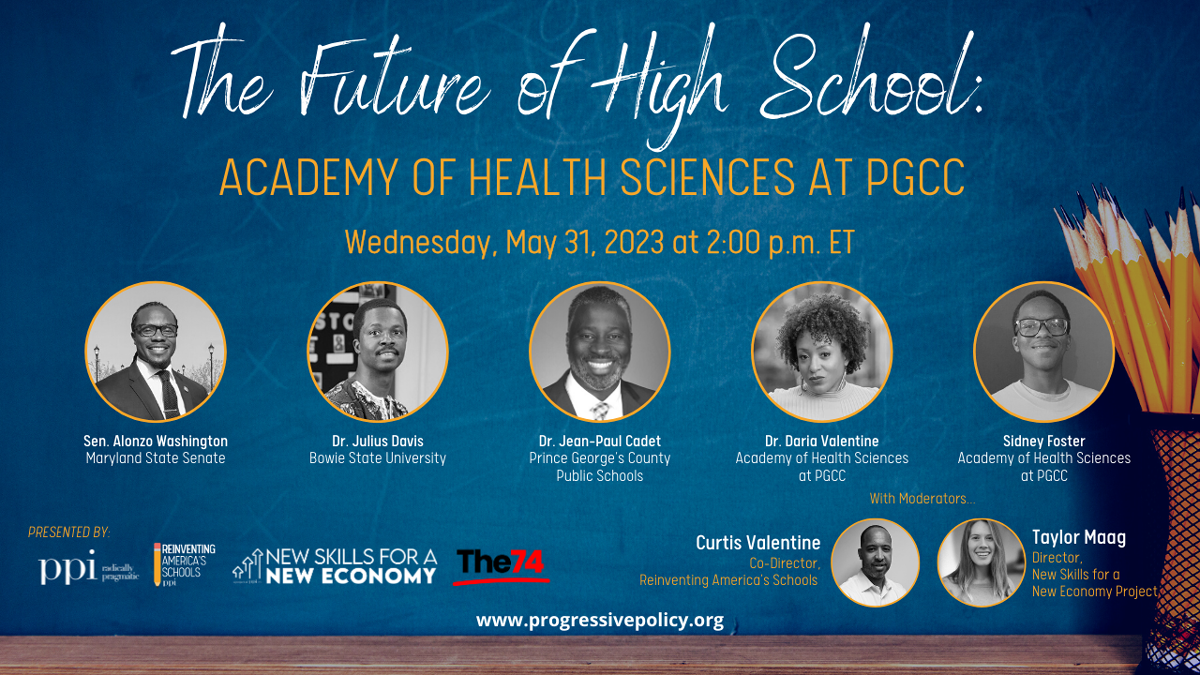 Get stories like these delivered straight to your inbox. Sign up for The 74 Newsletter
How can high schools better meet the needs of students looking toward their futures?
That will be the key question on the table Wednesday at 2 p.m. Eastern, when the Progressive Policy Institute and The 74 present a special live streamed panel on the "Future of High School," featuring Maryland state Sen. Alonzo Washington; Dr. Julius Davis of Bowie State University; Dr. Daria Valentine, principal of the Academy of Health Sciences at Prince George's Community College; Dr. Jean-Paul Cadet of Prince George's County Public Schools; and Sidney Foster, a sophomore at the academy.
Panelists will examine a unique partnership between the Prince George's County district and Bowie State, focused on developing strong college and career pathways for high-schoolers in the field of medicine.
Register here for the Zoom or refresh this page at 2 p.m. to watch the presentation right here.
Background reading: Some recent coverage about how high schools and career preparation are changing:
Changing Course: Indiana Looks to Make High School Curriculum More Focused on Career Paths
Innovation in Iowa: Teens Are Spending Less Time in Classrooms, and Succeeding More — Here's How
Big Investment: $2.5M Gen Z Program Aims to Expand Career Options for High School Students
Get stories like these delivered straight to your inbox. Sign up for The 74 Newsletter