Veto Override Uncertain as Fight Over Funding Illinois Schools Moves to the House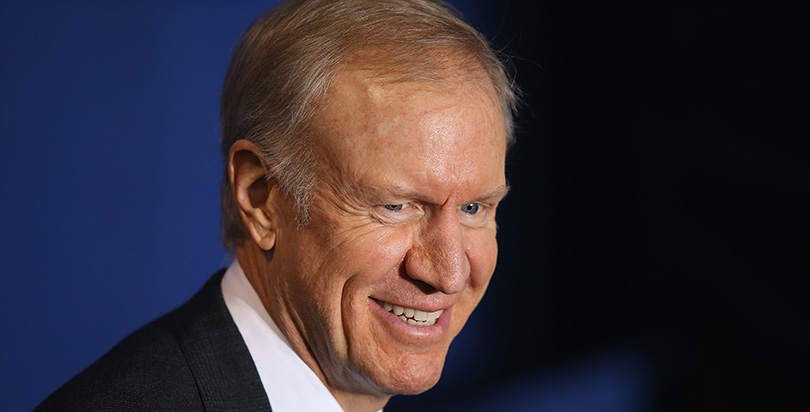 Updated Aug. 21
The political sands keep shifting in the Illinois Statehouse but Wednesday, Aug. 23 looks to be the day when members of the House will try to override Gov. Bruce Rauner's amended school spending bill, according to Jim Dey of The News-Gazette. Democrat and Republican legislative leaders met Friday, supposedly to try once more to reach a deal. Powerful House Speaker Michael Madigan will need at least four Republicans to break with the GOP governor to overturn his amendatory veto. In order to get them, Dey cites one published report saying Madigan will offer tax credits to upper-income parents who send their children to private schools. Stay tuned.
Funding for Illinois students in the coming school year, already delayed for months because of quarrels between Republican Gov. Bruce Rauner and the Democratic state legislature, may be determined in coming days as the House decides whether to override Rauner's partial veto of a spending bill that favors poor districts, including Chicago.
The state Senate, which has a Democratic supermajority, easily passed an override of Rauner's changes on Sunday, a move the governor a day later described as a "terrible mistake."
But the outcome is less clear in the House, which reconvenes today. Longtime speaker Michael Madigan will need at least a handful of Republican votes to rebuff the governor.
Aid payments to schools were supposed to begin on Aug. 10. On Monday, Chicago Mayor Rahm Emanuel wouldn't say where the cash-strapped city, struggling with its own budget shortfall, will find $269 million in local funding to fill a gap in the Chicago Public Schools budget.
(The 74: The Financial Catastrophe Looming Over Chicago Public Schools, in 6 Numbers)
The fate of the state legislation may be affected by an Illinois Board of Education study released Saturday that found Rauner's amended version would send more funding to all but 20 districts — including Chicago, which would lose $463 million.
"It shows that for years the state has been sending money to Chicago at the expense of the rest of the state," said Rauner, who has clashed with city officials repeatedly on funding issues.
Rauner on Monday said his veto "was designed to make the system fair and make sure every school district in the state is treated the same way. You'll hear some elected officials here in Chicago say my veto is because I don't care about Chicago, or I'm anti-Chicago … Nothing could be further from the truth."
(The 74: Why Is Illinois's Governor Now Opposing His Own Commission's Findings on School Spending? One Word: Pensions)
The possibility remains that the House, with 67 Democrats and 51 Republicans, could reach a bipartisan compromise, but enmity between Rauner and Madigan is a significant hurdle. On Monday, Rauner said the speaker had exerted one-man rule over the state for decades and "even his own party is scared of him." A Madigan spokesman called the governor "frankly … inept."
The House has 13 days to override Rauner's veto.
Support The 74's year-end campaign. Make a tax-exempt donation now.