Vargas & Guerrero: As Superintendents, We Know the Dangers of 'Opportunity Gaps' — and Why the Classroom Is Where Educational Equity Starts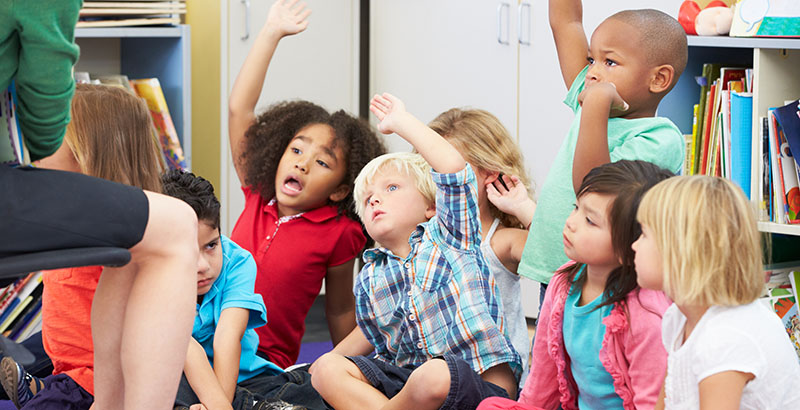 A recent report from TNTP revealed a troubling truth about our nation's schools: Classrooms with mostly white students receive four times as many high-quality lessons as those with mostly students of color. Even within integrated classrooms, students of color and those from low-income households are given fewer opportunities to complete more rigorous work.
Sadly, subtle inequalities continue to fuel endemic opportunity gaps decades after Mendez v. Westminster outlawed school segregation against Mexican children in California in 1947 and Brown v. Board undid separate but equal as the law of the land in 1954. Because, as it turns out, our access paradigm for education reform all too often ignores what actually happens in the classroom. Fiscal equity is, perhaps, easier to rally behind than scope and sequence. Small schools and social-emotional learning interventions make for more compelling philanthropic investments than, say, formative assessments or uniform curricula.
But as educators, we know solutions may be found in the more mundane facets of our work.
It is, after all, impossible to ensure equity without first giving attention to the foundational academic elements that serve as building blocks to successfully serving students. From designating a core curriculum to establishing a scope and sequence for content to training educators on the best practices for providing and differentiating high-quality instruction, these basic elements are the tools educators need to create equitable experiences for the increasingly diverse group of students sitting in today's classrooms. Those elements are supported by the strong relationships between teachers and their students, schools and the families and communities they serve, even board members and the districts they govern.
Studies, after all, repeatedly show that the curriculum selected by a district has a major impact on student success. If an equitable classroom is to meet students at their point of need, a structure must be in place to determine that need. A scope and sequence that incorporates assessment — when implemented correctly — can ensure that students' individual needs are met.
Of course, high-quality curriculum and a scope and sequence alone are not sufficient to ensure quality instruction. Educators must be equipped with tools and best practices that are known to eliminate opportunity gaps, preparing each of their diverse learners to compete in today's knowledge-based economy.
Educators must be given access to professional learning opportunities and implementation supports, so they can effectively use those tools to foster a thriving learning environment for diverse learners. Strong relationships must be fostered between students and educators to ensure that efforts create an authentic and equitable learning experience. Research suggests that students of color are more likely to succeed when taught by educators of color, and that all students benefit from such opportunities. But with 80 percent of the teaching workforce being white, there is still much progress to be made.
Educators must believe that all students can meet rigorous standards, regardless of race, income or background. They also must be offered opportunities to gain the tools and working knowledge (of universal design, second language learning or trauma-informed care) necessary to deliver high-quality, culturally responsive instruction that challenges implicit biases, regardless of their background.
It is equally imperative that schools engage and listen to the communities and families of the students that they serve. Without input and direction from the families and communities most affected by the learning that takes place, schools risk losing vital support that can make or break initiatives that broaden students' ability to achieve and a school's ability to have an impact. The relationship among the board of education, district and school leadership is often overlooked. Positive impact on student outcomes is most likely to occur when all levels of an organization are working on implementing an aligned, coherent set of evidence-based strategies. There must be a clear line of communication showcasing the outcomes of the work being completed and the significance of the work to come.
Though perhaps not as exciting as trendier facets of reform, the building blocks of teaching and learning must be central to conversations surrounding the transformation and improvement of our schools. It is the only way to truly address the inequities that are pervasive in today's classrooms — and to uphold the promise of Mendez and Brown.
Dr. Edward Lee Vargas is executive vice president of the AVID Center, a nonprofit organization that trains educators to close the opportunity gap for their students. Previously, he served as superintendent in large urban school districts in California, New Mexico, Texas and Washington. He was named State Superintendent of the Year in California (2006) and Washington (2014).
Guadalupe Guerrero is superintendent of Portland, Oregon, Public Schools and former deputy superintendent of instruction, innovation and social justice in the San Francisco Unified School District.
Support The 74's year-end campaign. Make a tax-exempt donation now.