Union Report: Remember the 'Havoc' Janus Was Supposed to Cause? What Happened With That?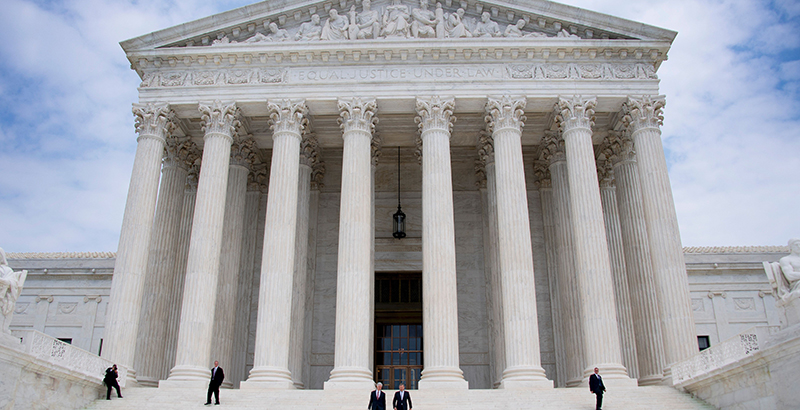 Mike Antonucci's Union Report appears Wednesdays; see the full archive
When the U.S. Supreme Court ruled that public-sector unions could no longer charge agency fees to non-members, a chorus of voices cried out that the end was near. We were warned to prepare for "a terrifying dystopia" due to this "dagger in the heart of workers and our democracy."
Strangely enough, these kinds of apocalyptic predictions have given way to claims that the ruling has had little or no effect on union membership at all.
The effect of the Janus decision on public-sector union membership and finances will be revealed over the course of time, but we were also notified that the loss of agency fees would have a devastating effect on government operations and the delivery of public services. These alarms were cited at great length in the dissent written by Justice Elena Kagan.
The decision "will have large-scale consequences," Justice Kagan wrote, explaining that state and local governments "will need to find new ways of managing their workforces." These would have to be "elaborated in new statutes."
In addition, Kagan stated that the ruling "undoes bargains reached all over the country. It prevents the parties from fulfilling other commitments they have made based on those agreements. It forces the parties — immediately — to renegotiate once-settled terms and create new tradeoffs."
She admonished the majority for doing so "knowing that those renegotiations will occur in an environment of legal uncertainty, as state governments scramble to enact new labor legislation." She even warned that "some agency-fee provisions, if canceled, could bring down entire contracts because they lack severability clauses."
In short, Kagan stated, "The Court today wreaks havoc on entrenched legislative and contractual arrangements."
My research cannot be entirely comprehensive, but the only legislative responses to Janus I can find are those designed to mitigate its effects and maintain union influence. If governments are designing new ways to manage their workforces, they are keeping it well hidden from view.
Did any school districts immediately renegotiate contracts with their unions and "create new tradeoffs?" Has a single collective bargaining agreement been voided because of the lack of a severability clause? I have not heard about them if they exist.
Since the sky apparently hasn't fallen, perhaps Justice Kagan's warnings about other consequences are faulty as well. She suggested that "chances are that the union will lack the resources to effectively perform the responsibilities of an exclusive representative — or, in the worst case, to perform them at all."
Very large teacher union locals in places like Florida, Nevada, and a host of other states have acted as exclusive representatives for decades without the benefit of agency fees. Suggesting that unions in other states will be unable to do so is a form of special pleading that — I'm forced to say — can't stand up in court.
Get stories like these delivered straight to your inbox. Sign up for The 74 Newsletter