Union Report: Membership Remains High, but Teacher Unions Make It Difficult to Leave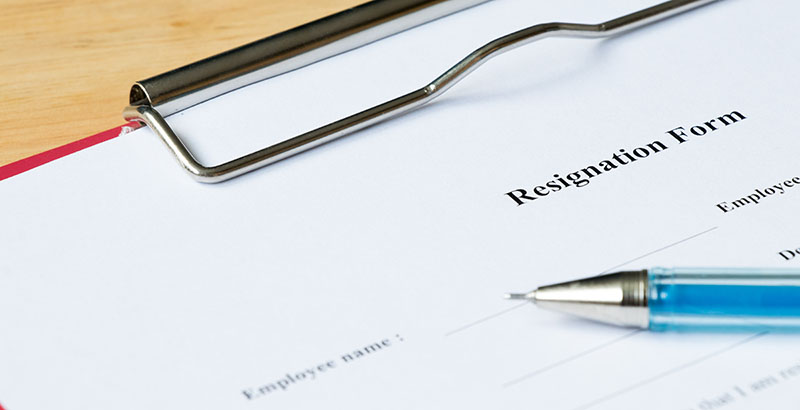 Mike Antonucci's Union Report appears Wednesdays; see the full archive
I noted a few weeks ago that soon after the U.S. Supreme Court's Janus ruling, which eliminated the practice of public-sector unions charging agency fees to represent non-members, teacher unions were making some extraordinary pronouncements about membership numbers. Virtually no one was dropping his or her membership, they said, despite their newly won freedom to do so.
Alex Zimmerman of Chalkbeat New York filed a freedom of information request with the New York City Department of Education to discover how many of the United Federation of Teachers' 123,000 active members had resigned from the union.
The answer came back: zero.
That's an astounding achievement, and it certainly justifies the "We're sticking with the union" chest-pounding that has been going one.
But it turns out that some members are sticking with the union because the window is stuck closed.
As Chalkbeat learned, UFT has a two-week resignation window each year that runs from June 15 to June 30. The Janus ruling was handed down on June 27. Since June 30 was a Saturday, that meant New York City teachers, who were out of school, had two days to learn about the ruling, the resignation window deadline, and the resignation procedure. They then had to compose and deliver written notice to the city Department of Education. If they failed to meet the deadline, their dues authorization was "irrevocable until the following June 30."
Courts have routinely ruled that members can resign from a union at any time. They have allowed unions to continue collecting dues until the window opens again, however, provided the member has signed a form agreeing to the arrangement. New York City teachers who missed the cutoff date for the 2018-19 school year had the option of sticking with the union or resigning, but were required to pay the full dues in either case. Naturally, they chose the former.
The Supreme Court ruling ensured that agency fee payers across the country received immediate relief from payments to unions, but most union members will have to wait a year to exercise that option, provided they still have a copy of their membership form or can find out the dates for their resignation window through other means. The unions do not make it easy to find the information and have no incentive to do so.
I suspect that even those organizations running "drop your membership" campaigns are unaware that many members they are contacting may be unable to resign until next year. I did some digging and was able to find the windows for some large locals, but the smaller the local, the more difficult it was to uncover the dates.
United Teachers Los Angeles: Between 30 and 60 days before the anniversary of the date you signed the membership form.
Washington Teachers Union: Within 15 days following the anniversary date of your employment in the district.
United Educators of San Francisco: Between 30 and 45 days before the anniversary of the date you signed the membership form.
Clark County Education Association (Nevada): Between July 1 and July 15.
Hawaii State Teachers Association: Between August 1 and August 31.
Not all unions are so restrictive.
United Teachers of Dade and Broward Teachers Union (Florida): 30 days' notice.
Albuquerque Teachers Federation: Resignation and cessation of dues payments is immediate upon written notice to the union and the district payroll office.
It is a simple matter for unions to enforce payroll deduction of dues because in virtually all cases that provision is written into the collective bargaining agreement. The school district must comply, but it is held harmless in case of a lawsuit.
However, some state legislatures have banned payroll deduction of dues, leaving unions to obtain fees through recurring credit card payments or bank drafts. As this membership application for the Detroit Federation of Teachers illustrates, such arrangements carry no resignation windows, simply requiring a notification of cancellation, just as you would with a Netflix subscription or any other automatic recurring payment.
Many teachers may have signed membership forms 20 or 30 years ago and may be completely happy with the terms and conditions. Good for them. For the others, age-old common sense still works best. Read before you sign.
Get stories like these delivered straight to your inbox. Sign up for The 74 Newsletter